Shopping Cart
Your Cart is Empty
There was an error with PayPal
Click here to try again
Thank you for your business!
You should be receiving an order confirmation from Paypal shortly.
Exit Shopping Cart
Island Girl Vacations and Travel
Memories to last a lifetime!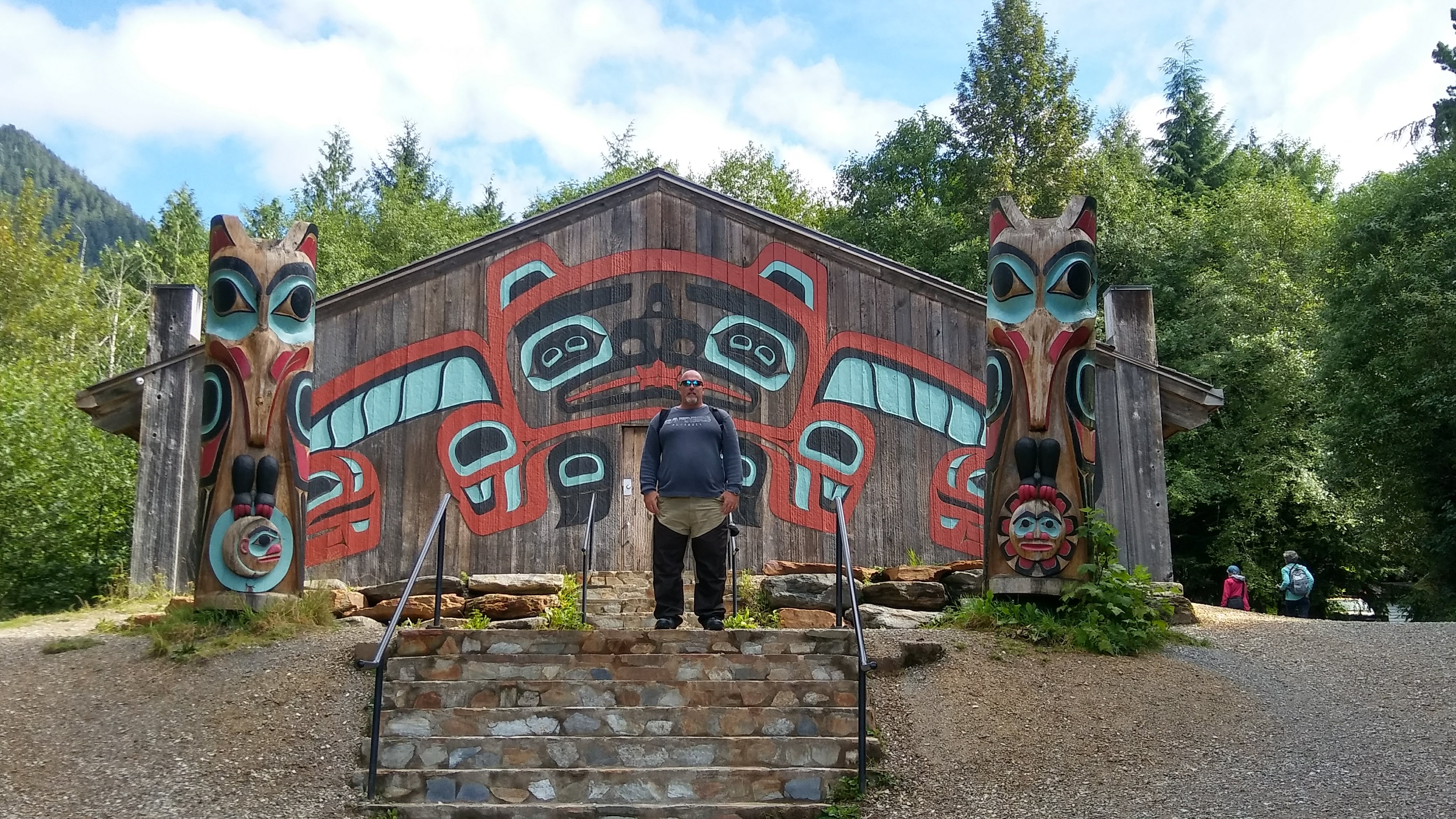 We set out on the Celebrity Solstice for our roundtrip cruise from Seattle the end of August. Our cruise would take us to Ketchikan, Tracy Arm Fjord, Juneau, Skagway, Victoria and back to Seattle. I wasn't there all for fun as my sea days were taken up with the Celebrity Seminar at Sea.
 
Seattle was sunny as we boarded the cruise line transfer from the airport to the ship. I was impressed with the organization of this process from baggage claim to arrival at the port. The check in process was a lengthier then I expected but soon we were boarding the ship headed for the buffet. Once we filled up and had our first drinks from our included drink package we were off to unpack and begin our exploration of the ship. The ship always feels so large the first few days. Once the cabins were released we unpacked in our Balcony cabin. We had our first specialty dining reservation at Murano that evening. Murano had superb service and the food was great. As good as ours was we had food envy as the table next to us had both dishes finished at the table and it was quite the presentation. The sommelier was very helpful in helping me find the perfect wine with dinner. The sampler desert was perfect for two. We finished the night with more exploration and the Comedy Show.
 
Our first sea day meant training and exploration. As we did most mornings for the rest of the cruise we began at the buffet with fresh made egg options. I then headed off to learn more about all things Celebrity and the husband headed off to watch for whales. We met back up for lunch and he told me of the sets of whales he had seen but failed to photograph. I headed back to class and he was headed to enjoy the pools and hot tubs. I managed to get a little pool time in after class and was surprised how comfortable it was considering our location. Dinner was our first night with set seating with my fellow agents in the main dining room. Having a consistent set of waiters and a sommelier made for a great experience. After dinner we discovered the ice covered Martini Bar. We enjoyed the Celebrity production of Amade. The dance/ song troupe on board are very talented and this show was a funky mix of Renaissance style costumes with a variety of music.
 
Our second morning brought us to Ketchikan. We lucked out again with sunny skies in a place that measures their rain by feet. Lumberjacks and totem poles and of course shopping took up most of our day in port. We fell into routine switching it up with the Absolute Journey tribute band. If you are a fan you would have had your lighter app on.
 
Morning three was an extra early start so we could see our entrance into Tracy Arm Fjord from the comfort of the Sky observation lounge. About 7:30 we made it to Dawes Glacier. We watched from our balcony as the ship made a 360 turn so everyone got a great view. Midday we ported in Juneau. For us this meant a trip to the Mendenhall Glacier, Nugget Falls , and Whale watching. The rain had finally found us so we layered on clothes and headed out. Nugget Falls were fantastic and we saw so many humpback whales and sea lions. We ended our day in Juneau at the Red Dog Saloon. It has a great story I would love to tell you some time. Back on the ship we had a late dinner a few drinks and called it a night after being part of the show at the silent disco.
 
Morning four found us in Skagway with more rain. We rode to the Yukon sign and then experienced the Yukon Suspension Bridge and the Whitepass Railway journey. My husband was a bit concerned about them but handled both like a champ. Both offered picturesque views from high up. Again so many stories to tell you before you head out on your journey. If you are a history buff this one is for you. We did not have much time to explore the town though before we were back on the ship and out for dinner in the main dining room and a night full of drinks and entertainment with a singer that entertained us with the music that first made radio popular and a few newer tunes.
 
Day 5 was another sea day and more classes for me. We were passing through the area know for whale sightings and we heard lots of reports. I believe my husband took full advantage of the relaxing part of vacation. I caught up a bit later with a visit to the Canyon Ranch Spa for a massage. Dinner was over the top at Toscana capped off with a dolphin leaping out in front of the sunset. Rock City musical was another great show and the guys at the Martini Bar put on quite a show.
 
Our last port day was Victoria B.C. Being a late port I had my 5 Star at Sea graduation and a late lunch. We chose to visit Butchart Gardens and we both loved it and would return. Seeing it at night magical. Our return back to the ship left a little time for shopping before heading back for a very late dinner and a night cap.
 
We finished the cruise with a tour of Seattle that dropped off at the airport. What a great way to finish up a cruise.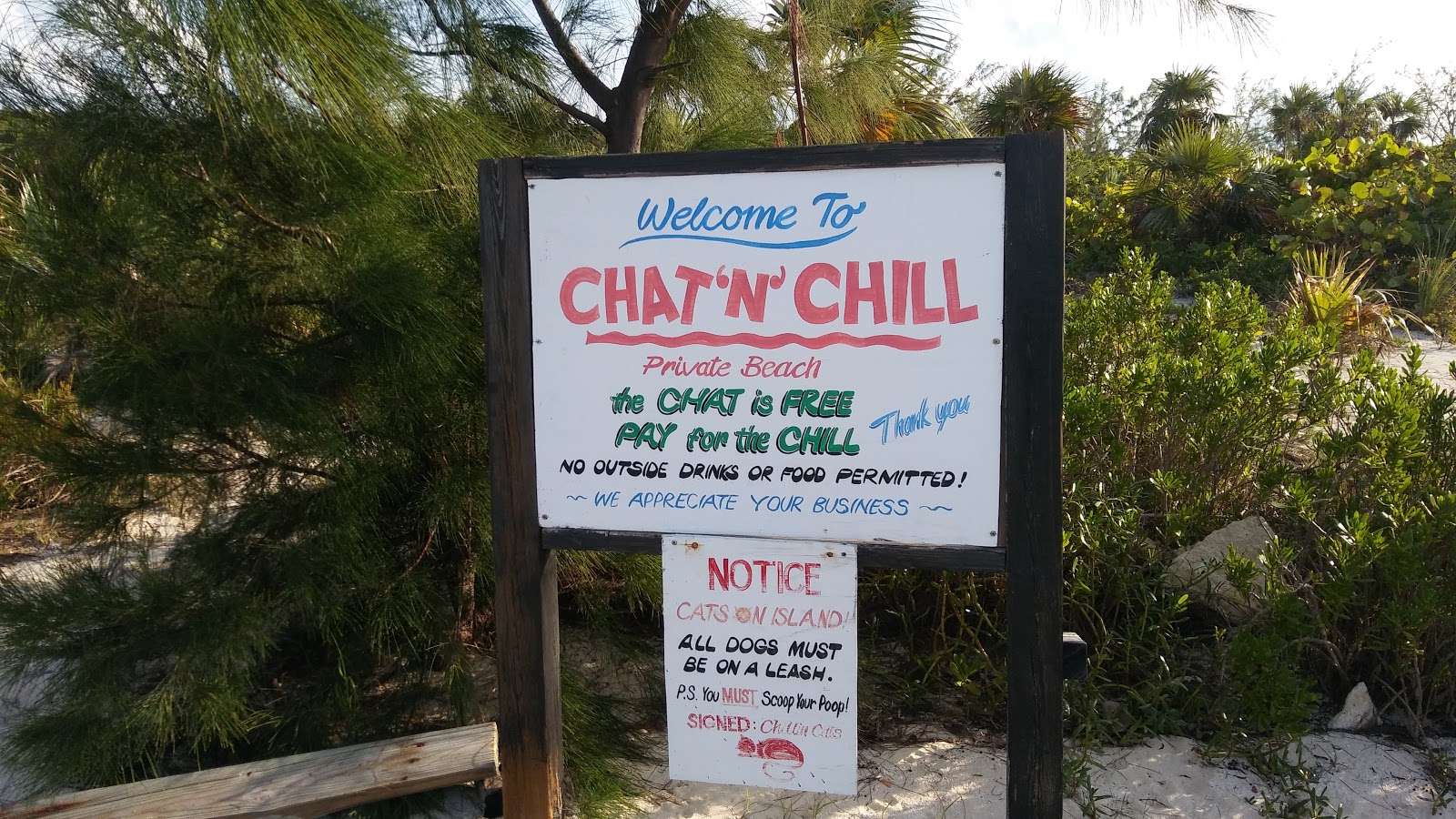 While I was in Exuma, Bahamas for the group trip I toured a villa type resort and explored areas of the island we had not been to before.
 
Grand Isle was located on the same stretch of beach as Sandals and was also nestled within the Greg Norman golf course. It has units from 1 to 3 bedrooms that can be rented for a more villa type vacation. If you are traveling with other family members they will make every attempt to place you close together. It is large enough to offer several view options. There is currently a pool with bluff views toward the ocean and beach. There is a gym and some dining option currently located near the pool area. Coming soon is a pool on the beach level and a more intimate dining option that will extend their current options. These are due to be completed within the year. Each unit is decorated differently with an amazing amount of detail for rental property. They all come well-appointed including a washer and dryer. You can buy your own groceries on the way there or have the kitchen stocked before arrival. For a small fee you get a golf cart to transport you around the resort. I think this is a good home base for those who like to do things on their own. It is a 20 minute plus drive to the hub of activity so you really need to be there for relaxation and tours.
 
On our previous trip we did the 4 C's full day tour. This allowed us to see giant star fish in crystal clear water. You would have sworn they were just a few feet down but my husband assures me that he barely made in one breath to pluck one up for us all to see closer. We swam with the piggy's next. Yes, I said piggy's. The stories vary a bit on how they got there but as soon as they hear the boats they know it is dinner time and out to the boats they swim. These pigs can be large to little piglets and it is actually a cool experience even for those who doubted it the most. We past many Cays with homes of the rich and famous perched upon them. About halfway through the tour we stopped at the Yacht club and had lunch and drinks. Though there were some yachts the place is more rustic than the name leads you to believe. Next we were off to swim with the sharks at Compass Cay. These are actually nurse sharks so no need to worry about becoming their lunch. They are however pretty good sized and with snorkel gear and underwater cameras it was a cool experience. Next we were off to a sandbar in the middle of the Caribbean Sea at low tide. I tried and tried to get a picture that did all the colors of blue justice and I think I failed. It was just so beautiful. our next stop was the Thunderball Grotto so named because it was in a James Bond movie. You have to go underwater to enter the grotto but once in there is a large space. Many picture opportunities are available and there were a good amount of fish. Our last stop was at Iguana Island where we played with or ran away from the large population of Iguanas. Overall this was a long tour but one of our favorites so far.
 
We also did the Eco Tour last time. This tour departs from Georgetown. We started the tour by stopping in a cove that had several sea turtles. They came up to the boat and we fed and watched them for a bit. This tour also took us to a sandbar but it was not at low of a tide so we felt a bit more like we were just in shallow water. It was pretty and we were kind of hoping to see a shark but were not that lucky. We were soon taken to a different area to snorkel and one of the crew got in the water to direct us to some cool finds. Next we were off to the Chat and Chill which is a nice little hangout on Stocking Island. One of the coolest things here was the stingrays that hangout at the shore. There was also a bar and grill that offered you a chance to leave a shirt, hat or your signature somewhere in the bar.
 
This time we rented a car and explored the island on our own. Coco Plum beach is amazing at low tide as you can walk out a long distance. in the other direction from our resort we went all the way across the bridge to Little Exuma to the Tropic of Cancer beach. This was beautiful and almost deserted. After a while of swimming and taking the typical I was here pics we were off to Santana's bar and grill. They fry just about anything you want. Nothing better than some deep fried lobster while staring out at the beautiful blues of the ocean drinking maybe a beer or two. The Pirates of the Caribbean actors were said to of spent many an hour here while filming. Our most exciting find though was the lemon sharks that hang out off the beach. They are very timid but cool to watch. There is also a ship wreck just of shore. Returning to Georgetown we caught the ferry to Chat & Chill. Here we introduced our friends to a lovely song bird we met last trip. we also got to introduce them to the stingrays they rubbed up against your legs like a cat may do. Down the beach you could purchase squid to feed them and they would suction it out of your hand. This pretty much filled our whole day until it was time to return and get ready for dinner.
 
Our final exploration occurred after checking in for our flight. The waiting area is quite small offering limited food, drink and shopping so we opted to go across the street to the bar and grill there. We had a few drinks, some sandwiches, and left our signed currency with the others hanging around the bar. There is a bit of a chance to souvenir shop as well. We left in time to clear security and wait a bit for our plane.
 
It is my goal to explore and experience the places I go to better guide and match the vacation to my clients needs. Please use the form to contact me to let me know what kind of vacation I can help you with .
 
 
When you are traveling outside of the United States chances are you will be spending money on things like souvenirs, food, transportation, and entertainment. Even if you are staying at an all inclusive resort or on a cruise, where most things are included, you are likely to need some cash. The question is will U.S. dollars be good or do you need to exchange for the local currency? My personal experience in the Caribbean and Mexico is that the U.S. dollar is accepted most everywhere. Keep in mind they may give you local currency as change so it always helps to check the exchange rate. Many places will have a posted exchange rate so it is always good to look for that or ask before completing a transaction. Large expenditures may not be legal in Mexico and may have to go on a credit card or be in local currency. On resort you can generally charge most things (tours, spa, gift shop) to your room if you gave them credit card information at check in. If you are going further from the United States and vising Europe or other Continents it is always good to take a little starter cash in the local currency. This can generally be done at a local bank. Not all banks do this. Most will charge a fee and will likely take up to 2 weeks to get the funds you are requesting. My local bank charged me $5 and will take 2 weeks to get me Euros, Jordanian Dinars, and Emirati Dirham for my up coming cruise. I could use ATM's in each area or exchange at the airports to get local currency but it is nice to have some to start out with and I avoid ATM fees that can really add up as well as international fees. I also have less concerns about having my card skimmed. The bulk of my costs will be prepaid or put on my ship account and settled with the card I gave them while setting up my account with the cruise line. The goal is to spend as little precious time during vacation exchanging cash or standing in line at ATM's. I would not advise you carry excessive amounts. You always want to use safe travel basics. What you do carry should be in a zippered or difficult to get to area on your person and should never be flashed in public. Always keep this and all valuables in the safe at your hotel or on your cruise. What do you do with any leftover local currency? Many keep it as souvenirs of their trip. In most places there are opportunities to donate the funds to help out local charities. You may choose to leave it as a tip for your maid or room steward. If you have a large sum you may return home with it and do a reverse exchange similar to how you got the currency in the first place. I hope this help make your trip more enjoyable. As always travel and explore but be safe and mindful.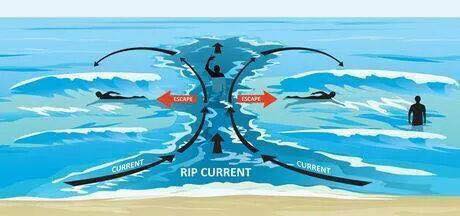 It is important to be able to identify a rip tide and know how to escape one. These tides can be deadly to those who are uneducated. Both of these pictures that I found on the internet offer good visuals on the basic look and how to escape. These can happen on any shore any where but some areas are more prone to them. Please educate yourself and your loved ones.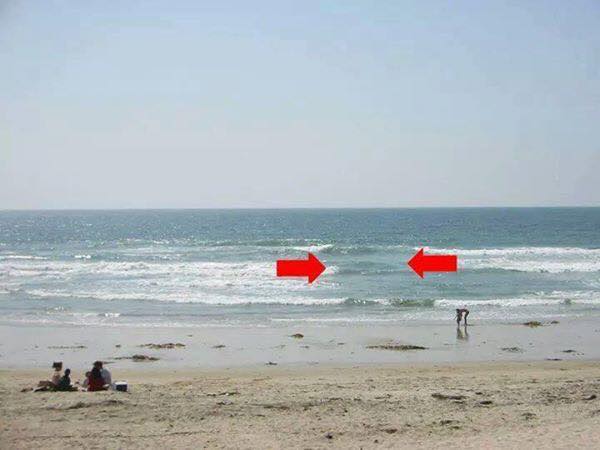 There are a number of things we have done over the last few days to prepare for our upcoming trip. 
1. Our mail has been held for the duration of our vacation. With mailboxes close to the roads it makes it easy for people to steal your information if you leave it setting in a mail box. It is also a bright flag for burglers when mail stack up.
2. We called and notified our credit card companies and banks to let them know we would possibly be using our accounts from an unusual location. This saves you the hassel of having something declined.
3. We have copies of our passports in several locations. One the kids can get to and one we can get to from anywhere just incase we lost ours or had them stolen. 
4. We have copies of all our necessary documents to take with us and have them accesible from any where. Computers some times go down or do not play well with each other and it is always good to have a record of your reservation.
5. Some one will come by the house and water and generally keep it looking lived in. 
6. We have gotten quite good at packing only a back pack/ Beach purse and carryon for our trips. This means we can't loose our luggage. We keep a swim suit, medication, money, other valuables and documents in the smaller bags so they stay with us at all times.  This way if luggage is delayed at the resort we can always head to the pool.
7. We  utilize the electronic safe to keep all valubles and documents.  DO NOT use an easy code !!!! Double check after locking yours for the first time that the default code is still not in use. Try 000000 or 1234 if either open your safe the default is still active. Notify the hotel management and do not leave valuable in the safe ubtil this is rectified. 
8. We read up on rip tides. We know to watch for gaps in the waves to recognize the signs of them and we know to swim perpendicular should we get caught in one.
Feel free to comment your travel safety tips.
/