Shopping Cart
Your Cart is Empty
There was an error with PayPal
Click here to try again
Thank you for your business!
You should be receiving an order confirmation from Paypal shortly.
Exit Shopping Cart
Island Girl Vacations and Travel
Memories to last a lifetime!
I hope you are poised to have a wonderful Christmas and a very Happy New Year. Thank you all so much for making this the best year yet for Island Girl Vacations and Travel. Trying to fit your vacation to you is truly a joy for me and I hope we all have many more vacations in our future,
This year I was fortunate to visit four different Caribbean destinations. Punta Cana, Jamaica (Negril area), Antigua, and Barbados. I am closing in on 300 resorts visited . I hope this make me a valuable tool for your future planning needs. I stepped out of my comfort zone attended my first national conference for my parent company of Travel Quest/Travel Leaders all by myself. Mid January i will be on my own again for the Sandals Home Based Agent conference in Nassau Bahamas. I continued to train on different specialties. I was very excited to add Alaskan specialist this year. Not the Caribbean I know but an exciting option non the less.
My Punta Cana trip resulted in my touring around 20 resorts while we stayed at the adults only Breathless Punta Cana. I was so impressed with how deep every beach at the resorts I visited was. There are resorts of all types for every traveler. The people were very friendly. As we often do we went off resort and had a wonderful meal at a beachside restaurant. I was so glad to return and have real life input for several clients that have since booked to the Island. I have my first large destination wedding taking place at Barcelo Bavaro Palace November 2017.
We returned to Jamaica in May and stayed in an area we had visited but not called home. Negril is known for its 7 mile beach which we explored on our own and through site visits to even more resorts. Home base for us was Couples Swept Away which is on a great stretch of that beach. It was nice to see the changes at Sandals Negril and Beaches Negril. What was really an eye opener for us was the cliff-side. We have been to Rick's Cafe several times but this time we opted for the less touristy Push Cart. The food was good and the atmosphere more laid back. We watched many of our new friends on the included catamaran tour that docked below the restaurant to play in the slides and explore the caves below. Touring cliff-side resorts was a special treat and would be a great place for those who love to snorkel or just want a different type of Caribbean vacation. The hubs did the One Love Pub crawl and got to experience 8 different stops. Both the cliff side and the seven mile beach offer great sunset opportunities. Even though this was our 12 stay in Jamaica there are still so many more things to do and see there so I can not wait to see what the next time will bring.
We took our group trip to Sandals Antigua in late November. It is really a different dynamic when you travel in a group. Built in entertainment from your friends and family or the ability to do things on your own is a great experience. Some of us held down the pool volleyball court while others lounged in Cabanas. We introduced two in our group to swimming with the stingrays. One stated it was the most surreal but awesome thing he has done. We finished up that tour with a visit to Devil's Bridge, a wave crashing historical site on the island. Four of us did the 360 island catamaran tour that took us all around this small island. Two others in our group did the D party boat and had a blast. The resort was beautiful and fun late into the night with a DJ or Karaoke in the Pub each night. I was supposed to do site visits of other resorts but Prince Harry's visit cut that short. Some of our fellow guests said they saw him walking the resort while he was staying there. I would say our group had a great time. You know it has been amazing when the tears fall at departure.
Our final trip for 2016 was to Sandals Barbados. This we did as a couple by taking the smaller Liat airline from Antigua to Barbados. It is more difficult from our airports here in the Midwest to get to Barbados so this was a great way for me to experience another island and pass that experience onto you. Our first night we went to Oistin's Fish Fry by cab from the resort. This fishing village is alive with vendors, music, people, and the delicious smells of their fresh catches that they are cooking up for the throngs of people who come every Friday. The people were very welcoming and though they would prefer you buy from them were not pushy. Over the course of the night my husband overpaid several times trying to get used to the exchange rate and was alway refunded the extra he paid. You can take a stroll from the resort to St. Lawrence Gap and experience even more Bajan culture. The rest of our relatively short stay was spent playing pool volleyball and exploring the beach and resort. We were very lucky to have a Butler room this stay which was a first for us. All the special touches and extra attention can be a great addition for those going on a special occasion or those who just really want pampered. I have to say that this resort had some of the best food we have had on vacation. The resort is undergoing construction and by this time next year will more than double its current size.
Sadly we had to return home and try to catch up on things and prepare to spend Christmas with family and friends. Please visit my Facebook page or website to see pictures of this and previous years travels. I hope they inspire you to go and experience something for yourself. From my family to yours Merry Christmas and Happy New year.
Nicole Krom
Island Girl Vacations and Travel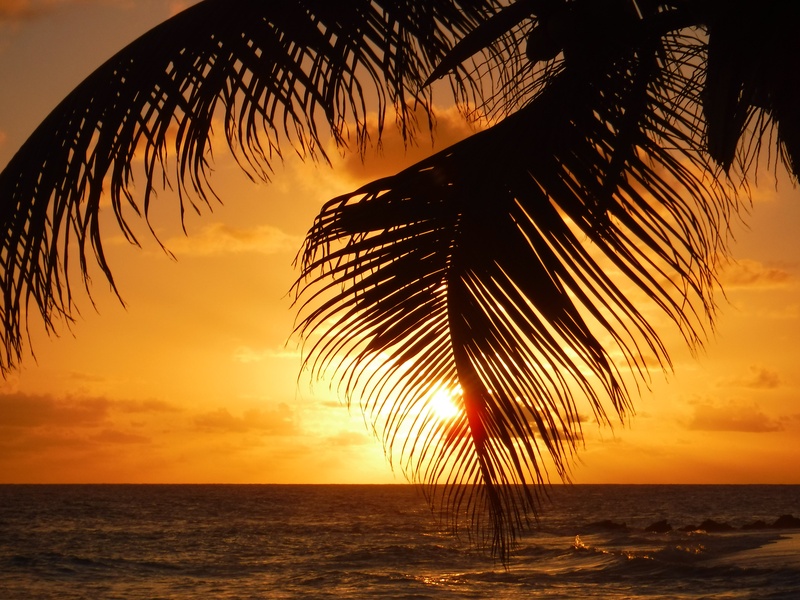 Sitting here thinking of all I have planned for the rest of the year. I have lots of travelers who will see lots of places and many more in the process of booking their next vacation. I have the Travel Quest National meeting in Minneapolis, the Sandals Home Based Travel Agent conference in Nassau, Bahamas, my personal/group vacation at Sandals Antigua, and lastly a trip to see Sandals Barbados and visit the island.
This will be my first National meeting. This meeting gives me a chance to meet other Travel Advisors and network with tour operators. I also will be taking several seminars to learn more about travel areas that I have less personal experience with. Being located in a small town I get requests for all types of vacations not just my specialties and all options to learn are important to me. I am really looking forward to the Rocky Mountaineer Train Vacation training.
This Year will also be my first Sandals Home Based Agent Conference. I have personally been to Sandals Royal Bahamian last in 2010 when I proposed to my hubs. It will be fun to see the changes that have happened since that visit. They added swim up suites and totally remodeled several areas. I hope to get some free time to snorkel of the private island as we loved it in 2010. I will also be updating my Sandals Wedding Specialist training. A destination wedding can be so very easy and special and Sandals gives so many choices from free to elaborate. I can't wait to see what new options they are providing. I am sure we will hear more about the new over water chapel in St. Lucia and who know what else.
I will be leading a group to Sandals Antigua after Thanksgiving. We were last at this resort in 2013 as our free week for having 70 paid nights at Sandals (yes it is really a thing). I am excited to introduce everyone to the resort. Many of these same people went with us to Sandals Emerald Bay which had amazing water and a secluded beach. I am sure they will find Antigua is a bit different but still fun with more nightlife and ding options. Many of us are looking forward to swimming with the stingrays. We did this last time and they are such graceful creatures. Others will just enjoy the included 360 boat tour around the island. I will visit a variety of resorts on the island to gain more firsthand knowledge of options for you my clients.
After we bid everyone farewell we will hop over to Barbados. This will be my first visit to the island and the newest in the Sandals family Sandals Barbados. We look forward to walking to the nearby areas and are hoping to get in several tours. I also am working to set up resort tours to see more options.
I promise to update you as these things occur. I know a lot of it seems fun and it is these experiences that help me speak knowledgably about the different resorts, areas, and tours that I recommend.
I just had a family return from Memories Splash Punta Cana. They "had an awesome time...loved the water park and the Diamond Club beach and pool! The beach was absolutely beautiful. The food was good at Memories, but amazing at Royalton...we paid the upcharge 2 nights to eat at the Hibachi grill and the Steakhouse...worth it! The transportation to and from the airport was excellent...we felt like royalty on the way to the airport because we had a brand new black Chevy Suburban pick us up. Even the guy handling our luggage for us said we were "traveling VIP style" lol. You checking us in for our flights really helped a lot...thank you so much for that! "My clients were not originally sold on this resort but it was one of the Punta Cana resorts offering all the items they were requesting for the adults and their 7 and 14 year old sons.
In March I stayed in Punta Cana and spent 2 days exploring almost 20 other resorts than the one we had as home base. I used Amstar for our round trip private transportation and for the resort tours. This gave me a good feel for their service. Seeing so many resorts gave me firsthand knowledge of the beaches and real feel of each resort. We were considering Memories before but she was really leery after reading reviews about shuttle times as it sets back a bit behind the Royalton and shares a beach and some facilities. Had room been available we could have just booked them at Royalton but they were booked solid. Touring both resorts let me see just how short the transfer really was. I got to see how massive and fun the water park would be for the boys. Seeing the inclusions and extra services offered to Diamond level rooms also helped me explain to them why paying the small difference could make a real difference in their vacation.
Caribbean wide I have stayed at or toured over 200 resorts. I can compare real experiences and real photos when I am planning my client's vacations. I know that when people try to book on their own they are bombarded with information on the internet and it is hard to decide how photo shopped the pictures are or who they should believe from the conflicting reviews. My value is my knowledge and my desire for you to have a great vacation. You are not a computer bite to me. I become invested in each vacation I plan trying to make it all each client wants. People vacation very differently and have different priorities and my goal is to discover what is important and provide that. Having been to many islands I also understand the airports. Many do not realize that the Dominican Republic has a tourist fee. My clients are not surprised as these are purchased ahead of time; letting them skip the first line to purchase the tourist card. Consider using my services or even your local travel agent for your next trip to see the difference we can make.
This time in Jamaica our home base was on the seven mile beach in Negril. The sand was white and powder soft with clear blue and turquoise waters. The sunsets were perfectly staged on the west side of the island. Some of the resorts we visited were very different since they were built on the cliff side and offered jumping, snorkeling, and caving. The water in both sides was very clear and the prospect of returning and staying on the cliff side really excite me for a different sort of Jamaican vacation.
Rock House, Tensing Pen, and The Caves offer European or all inclusive packages depending on the resort. From cottages built of the rock of the west end to themed wood options abound for all. Special spots for those staying or those who would like to come for a special candle lit diner in the caves abound.
We ate dinner one night at Push Cart. The Jamaica fare was tasty and the drinks cold. I had a ginger infused drink that was especially yummy while the hubs kept to his Red Stripe. While there we danced to the reggae music and explored the decorations. The included catamaran form Couples stopped for the guests to check out the caves below. 3 teenage boys climbed the side of the cliffs with bare hands and feet in order to jump or do flips for tips. It was both cool and sad that their teenage job was one that risked their lives and had already scarred each boy's face in some way.
The hubs did the One Love Pub Crawl. He visited 8 "pubs" from small places that made you wonder how you were served a cold drink to ones similar to Push Cart. There were great views and lots of opportunities to interact with the Jamaican People. You will not be going to Rick's as your driver considers that too touristy but you see lots of beautiful areas mixed in with small mom and pop type "pubs". You will have multiple offers to purchase local ganja if that is bent. We do not partake but found the people standing with large buds for you to buy an interesting site.
Since you have to be at the airport 3 hours n advance of your flight we always use Club Mobay. They recently added a top lounge to Club Mobay where you can watch planes land and depart. There are adult's only, quiet, and family sections. Your drinks and snack foods are included while you relax in comfy chairs and upload your vacation pics on the freewifi. This was the earliest we have ever been to Club Mobay and they had breakfast items available.
As always we will miss Jamaica until we return again.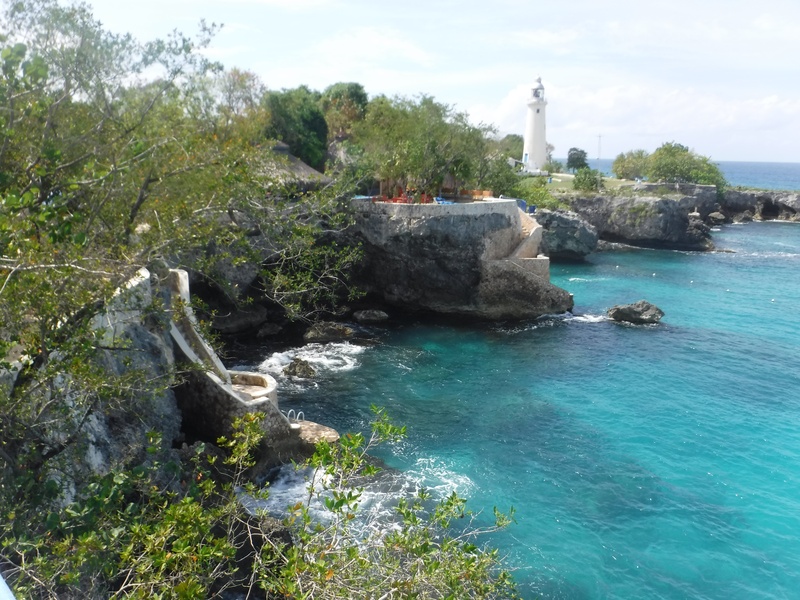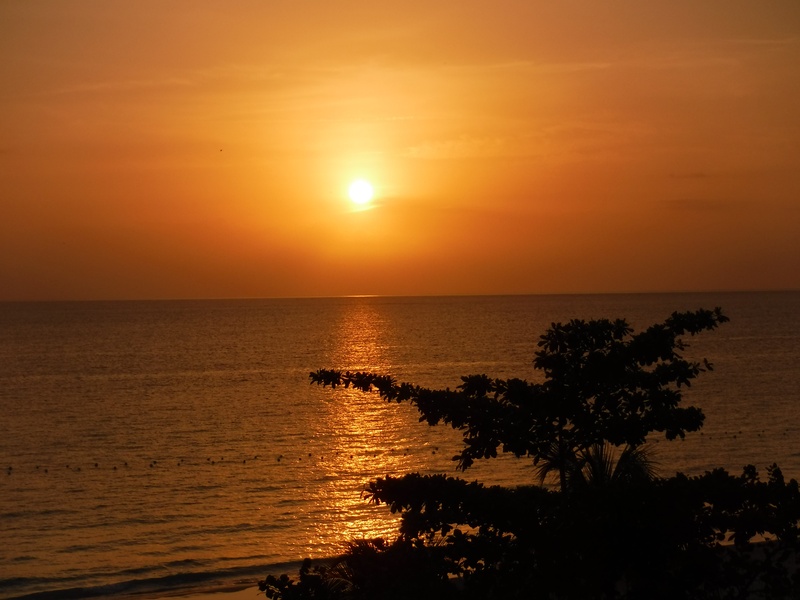 I will be headed to the island I call home again in May. I have lost count of how many times we have visited her; but she still holds secrets for me to learn. She definitely holds my heart. The warmth of her people combined with its musical heritage calls me whenever I am away. Jamaica, sweet Jamaica I soon come.
This time we will be staying at Couples Swept Away. I have visited Couples Tower Isle and Couples San Souci but this will be our first time staying at a resort of the chain. This resort is located on the beautiful 7 mile beach of Negril. I am not a stranger to this long white beach. We have stayed at Sandals Negril and Beaches Negril; both are located a walk away from this resort. I am excited to see the difference and experience the laid back feel I hear so much about. I look forward to the flag drink service on the beach as I lay basking in the sun.r. Something about the beach and waves makes it so hard to get up and get motivated to do more than stare at the beauty around me. I am excited to visit yet another bar on the cliffs at sunset and experience its ambiance. We have been to Rick's Cafe many times to enjoy the sunset and allow my husband to face his fear of heights as he jumps from the cliffs. The included catamaran is bound to be a sunset to remember as this part of the island gives you perfect views.
Of course as is my lot in life I will be visiting as many resorts in the Negril area as I can with the Jamaican Tourist Board. I want to expand my knowledge and see more of Jamaica. The cliff side resorts really interest me and I asked to see several. I also asked to see some more laid back options.The less chain type resorts just seem right since Negril is said to be chill central.I try to rotate the area I stay in each time I return home. There are some places that just call to me to return.
Tours are usually a focus for me but I really just plan on getting out and about the town. The pub crawl sounds like a fun way to see much of the area and is high on my list. Long walks down the soft white sand to Margaritaville or simply a few vendors or a local restaraunt are not far behind.
I feel blessed to travel as I do. I have to work some, that is true, but I will not let life pass me by. I want to live life NOW! I want to see all I can and embrace new things. I hope I inspire others to do the same.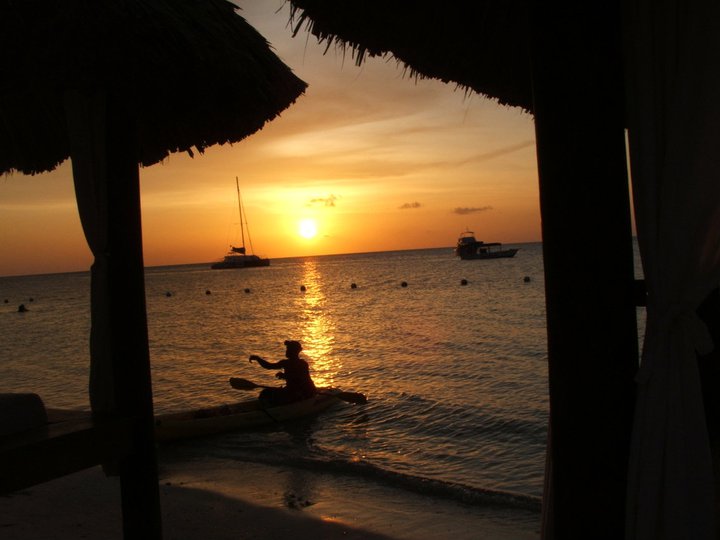 Punta Cana
Punta Cana was full of deep soft beaches and warm people. We traveled over Sr. Patrick's holiday so we experienced special events at our home base of Breathless. I also visited many other resorts over the course of two days.
We landed at the Punta Cana airport and deplaned on the tarmac. A bus then took us a short distance to Customs and Immigration. The airport is set up in a mostly open air fashion. There are large fans to keep you cool. The first area we came to was to purchase the tourist cards. I encourage my clients to purchase these pre travel and we did for ourselves. This allowed us to skip this line and go to the next step. After handing over our cards we proceeded through immigration. There were lines and you can purchase an expedited service in advance if you would like. Next you pick up your checked bags; but, we only do carry on so we went straight to customs. We proceeded to the Amstar desk for our transfer.
We booked a private transfer but you can do a shared transfer or take a taxi. I like that with a private transfer you do not have to wait for others to arrive to be off to your resort. I set up my site inspections with Amstar it was great to get to know our driver and guide as they would be with us for many days of our vacation. They had a sign with our name on it and our name in the window of the van. Our drive was a bit over a half an hour but that is longer than most transfers as our resort was located in Ulvero Alto.
We were met with "welcome to the party" as we arrived at Breathless. This really is their theme for this adults only (not couples only) resort. Our luggage was staged and we were handed our purple signature drink and cool towel Check in at the lobby was quick and we were off on the golf cart to our room. If you decide to go with the Xhale club your check in would be in the Xhale private lounge.
We arrived to our Second floor room and were given a short tour of its amenities. The bed was a comfortable king. The balcony had a jetted tub and faced the party pool that was just beginning a foam party. Our bath had a large shower, double sinks, separate water closet that had an additional bidet. Our mini bar had all the usual items: water, soda, juice, and Presidente beer. Coors light, Budwiser, and a few other options were available as well.
The resort is set up in a u that faces the ocean and beach. Breathless had two main interior pools with swim up bars. Both sides of the U had other pools that were off the swim up rooms complete with more bars across the resort. The resort is lush with palm trees and dappled with art. Most of the dining options were in the main building near the lobby (Tapas, Italian, French, Mediterranean, International, Asian and the Coffee/sweet shop) but there were also options near the beach (Steak, Latin, and the Barefoot Grill. Seating options varied from the traditional loungers to cabanas by the pool or bi level escapes on the beach. The gym and spa are set off to the side and offer plenty of options for the motivated or relaxation seeking traveler.
The beach was deep and soft with a slight gold color. You could stroll along for quite a distance in either direction. While we were there the waves varied from a little heavy to let's wait till tomorrow. To be fair this is one part of the Island in the Atlantic waters instead of the Caribbean Sea. Lots of other parts of the Caribbean were also experiencing rough water the week we traveled so Mother Nature may have played a part. We ate at a restaurant next door and had wonderful grilled lobster and what we fondly refer to as "crack" fries. Lobster was an extra charge at our resort so we were happy to go out and experience eating at a spot not on a resort. The resort offered the usual kayak, hobble cat, and paddle boards for those who wished to explore further out.
Night life began with evening shows and ended in the night club or Casino. The shows varied nightly from fire to a hypnotist. We had a fun beach party one night and a crazy glow pool foam party another. Each night offered dancing opportunities to warm you up for later at the night club. The night club has a large patio that we often enjoyed the shows from as the night breeze kept us cool. Outside were the oxygen bar and the hookahs. Inside the music pounded and the stripper poles were danced upon. If this all seems like much then Conversation and great drinks were easy to find hanging out in the lobby bar Wink.
I also checked out a variety of resorts in the Punta Cana area. Family resorts from large to intimate. (Hard Rock Punta Cana, Memories/Royalton, Bahia, Dreams, Now , Majestic, Paradisus Palma Real, Bavaro Princes and Ocean Blue ). Kids clubs, teen clubs, bowling alleys, or water parks are availableyou're your kids to enjoy. I also visited adults only resorts Like Secrets Palm Beach, Chic, Bahia Ambar, Iberostar Grand and Excellence Punta Cana. Many of the family resorts have adult's only areas or sections. Most resorts also offer club services with certain room levels that afford you special check in, pools, lounges, beach service areas, dining, upgraded room amenities, drink options and more.
Tour options vary from ocean, mountain, and across land experiences. You can swim with dolphins or take a catamaran ride. You can zip line from the heights of the mountains or ride ATV's to a cave. These and many more optins are just waiting for you.
Contact me to find out more about which resorts will work for your next getaway. 620-481-1659
Many people gravitate to cruises and all inclusive resorts because of all the things that are included in the price. For new travelers it can be a big decision which one to choose. I would like to share some difference and observations to make this decision easier.
1. Do you have a passport? Do you have enough time and the inclination to get one? All inclusive resorts are very limited in the United States. Most cruises that depart and return to the same U.S. port do not require passports. I do recommend them in case of emergency or missing the boat literally; it is hard to fly back to the U.S. without one.
2. What items do you want to have included in your initial price? Most cruises do not include alcohol, soda, bottled water, gratuities, and transfers. Many all inclusive resorts include all of these items. There are of course exceptions as many luxury cruise lines include everything even excursions at port and some lower priced resorts require up charges for higher quality alcohol and tipping can make a large difference at resorts were it is not included in the price. In both cases frequently a package or room level can be purchased that covers the extra items if you desire.
3. Do you want to see more than one location? Cruises really shine here because you get to see many places. Just remember to subtract almost 2 hours from your time in port due to getting off and back on the vessel. You can get a similar feel by really exploring the area around the all inclusive resort you choose. You could stay in Montego Bay, Jamaica and spend one day in Ocho Rios climbing a world famous waterfall, spend another in Negril cliff diving and enjoying its amazing sunset, and then relax and enjoy plenty of relaxation for the rest of your vacation.
4. Does being around large numbers of people bother you? There are cruises ships and all inclusive resorts that are smaller and have a smaller guest ratio. DO you love the feel of Vegas? There are cruises and resorts that can offer that same energy and amount of interaction with people. Do you want an adult's only atmosphere? Many resorts cater to adults only clientele. There are a few cruise lines with sailing that are kid free and others where children are less likely to be prevalent. Many cruises also have adults only areas but the sizes vary by ship and line.
5. What kind of entertainment are you expecting on your vacation? Many cruises have Vegas type shows, ice skating, surf simulators, sky diving simulators, activity coordinators, and water parks/programs for the kids. Resorts often offer a variety of nightly shows ranging from camp like to more professional. Family resorts often have a water parks/programs for the kids. Resorts also include a variety of non motorized water sports and some include water skiing and tubing. Most resorts also have activity coordinators that can keep you busy and entertained.
6. What level of service and pampering are you expecting? Many resorts offer concierge and even butler service in their top tier suites. The additional amenities vary by resort. Cruises also offer concierge or suite service for their top levels of cabins.
I've been back from Jamaica for a bit but with the Holidays and booking all your trips I am behind telling you about the trip. We stayed at some places we had been before and checked out more resorts in Jamaica that are new or new to me. We were very lucky to have several amazing new experiences (yes even after all these times).
As always we used Club Mobay for arrival and departure. We arrived midday on the weekend and the lines were quite long so it was great to be fast tracked past all the lines at both points and be sitting in the lounge within 10 minutes. We freshened up got a Red Stripe and were off to our included transfer. The ride was 90 minutes and always lets us see a bit more if Jamaica.
The Sandals resorts we stayed at were much like we remembered them. Sandals Whitehouse is still a secluded paradise. We found the food still to be just as good as we remembered; especially the Lamb chops. The beach is still long and you can still watch the sunrise from one area of the resort and the sunset from another. Mother nature has been a little rough on her so they are rebuilding some entry spots on the beach. The pools are still wonderful and the fire pits are great at night. We had a private candlelight dinner in the gazebo where we were married. The lobster was large and succulent and it was romantic to sit together and listen to the waves. We were also blessed to be there for a sea turtle release. We have just missed out on this experience on our trip across the Caribbean. They were so small and fragile I hope many make it to return to the beach when it is their turn to lay eggs. Meeting reggae legend Maxi Priest (who was doing a show for Sandals and a charity event) and finding him to be a very special and unpretentious soul was a priceless experience. Our day in the Cabana was relaxing as we enjoyed the beautiful water view, Our cabana butler came by often to make sure we had all we wanted. Sandals Royal Caribbean still has an old world charm and was much like we remember. They are making progress on the overwater suites off the private island and redoing the Windsor block. The new suites with the soaking tubs on the balconies turned out great so I cannot wait to see these new additions. The hubs introduced our brother in law to the snorkeling just off the island and he got to see a variety of sea creatures.
The Jamaican Tourist Board was nice enough to take me around again to several resorts. I got to check out Half Moon and Round Hill resorts. They both offer suites and the villas that will accommodate varying sizes of groups. They also offer a la carte pricing to all inclusive options. Half Moon had their own dolphinarium and horses for an ocean ride. They both have spas and children's programs. Hilton Rose Hall was a nice family option complete with a lazy river and water slides to keep kids of all ages busy. They've acquired more beach area offering plenty space to spread out and enjoy the sun and turquoise waters. Hyatt Ziva and Zilara offer a family and adults only option. The adults only side can use the family side areas as part of their vacation. The original suites have a Caribbean feel whereas the newer sections on both sides have more clean modern finishes. The grounds are beautiful. There are 2 calm coves for the younger children to swim in. Jamaica offers so many options for people and groups of all ages and interests.
We always try to do a new tour and this time it was the Luminous Lagoon. We used my friends and private drivers from Travel Around Jamaica. After a 30 minute drive we arrived at a small oceanside bar. We paid our fee for the boat ride and got a drink while the other people arrived. From the shore you could see fish near the top of the water leave traces of blue fluorescent light behind. We loaded onto a boat about the size of a glass bottom boat. As we pulled away from the shore the wake glowed blue. We made our way further out to the middle where there was less light. Our captain was entertaining on the way out and back. once we stopped he asked who wanted to swim. Many stayed on the boat but the hubs and I jumped right in. The more we splashed the brighter and more prominent the blue glow appeared. when your arm was lifted from the water it sparkled briefly like the stars in the sky. We did not swim over long but had worn ourselves down doing our best to entertain ourselves and those still in the boat with this phenomenon that only occurs in 5 places in the world. This area also has moon jellyfish that do not have stingers and you can watch the slight blue glow as they gracefully swim along. I would do this tour again in a heartbeat it was just that special.
I celebrated my birthday and Anniversary while we were there. We received several beautiful towel decorations complete with flowers and desserts. At dinner I also received a special dessert decorated with happy birthday. What more could one ask for for a special occasion than a beautiful beach vacation and the company of their love and friends.
Unfortunately, the time came to leave. I honestly used to cry at this point because these vacations feel so special. We took the included transfer to the airport the request 3 hours in advance. After checking in with our airline we went right to the Club Mobay line again and were fast tracked through customs. The lines were not as long as arrivals but that is not the real reason we get Club Mobay. We made our way through the airport to the lounge. Here we had comfortable chairs, wifi, drinks continued to flow, and there were plenty of snack options. On trips before we've used the shower room so we could get some extra ocean or pool time in at the resort. There are several lounges : family, adult only, quiet, and the new upper lounge with view of the planes. They do a great job of announcing flights and eventually they called out ours and we were off to board our flight home. It was another fabulous trip and I learned even more about an island I already love. Contact me to find out how we can arrange your veryown Jamaican experience.
Soon we will be off to one of our favourite islands in the Caribbean Jamaica. It was our first Caribbean and adults only experience back in 2003. We fell in love with the island then. The warmth of the sun is matched only by the warm smiles of her people. Jamaica has changed a bit in 12 years. The first time all planes unboarded on the tarmac and now they have a modern airport. Just as Jamaica has changed the resorts and the tours offered change frequently too.
This trip we will be exploring the changes at Sandals Whitehouse. We were married here in 2012 but first visited this secluded gem in 2006. We look forward to seeing what is new and venturing out to the surrounding areas. Needing no reservations for dinner we are free to explore to our hearts content with no timetables to restrict us. I am excited to see what entertainment they have this time. We loved the Steel Pan Band, Acrobatic show, Opera singer (surprised me I liked it too), cultural show, and White/Chocolate Night. We will still likely spend many afternoons playing pool volleyball, sailing the Hobie Cat, tubing across the beautiful blue waters, snorkeling, and walking the beautiful beach. I have missed the music of the tree frogs and the serenity of sitting by a fire while I listen to the waves crash a short distance away. We have a resort credit so maybe we will check out Mayfield falls as we have not been there since 2006. We also have a romantic beach dinner reserved so we catch watch the sunset from the beach and enjoy each others company. Last time a few friends and myself danced the night away in the Martini bar and then jumped in the large main pool to cool off. SHHHHH don't tell! We will try to behave this time.
We are also spending 3 nights at Sandals Royal Caribbean. This will be our fifth time staying in Montego Bay. We were last there 2 years ago but they have made updates and are finally starting on the overwater bungalows so I must go check out the progress and the other 2 resorts that they transport you to so you can stay at one play at three. Royal Caribbean has the private island and we've had many fun times there. All three resorts in Montego Bay are different so it is fun to spend some time at each.
I will also be checking out 6 resorts in Montego Bay that I have not seen yet. The Jamaican Tourist Board is great about taking Jamaican Specialist around so we can learn more about the options in Jamaica. I will be checking out budget, family, adults only, and Luxury options.
We will be using Club Mobay again as we have fallen in love with the experience. Having someone meet you as you deplane with a sign with your name on it only to whisk you through customs and immigration, Then we will have to choose between the Sandals Lounge and the Club Mobay lounge till we take our included transfer to the resort. Our favorite option is the Club Mobay Departure service. You have to be at the airport 3 hours before your flight. The departure service again fast tracks us through customs and the we are off to the Club Mobay lounge. Here we have WIFI, drinks, and small bite food options included all in a comfortable setting. I love that if I couldn't bear to pull myself from the beach or pool very soon before our transfer there is a shower room as part of the lounge. If all this service isn't enough to relax you until take off there is even a small spa.
As you can tell I am ready to go back to a place I will always call home. Soon Come !! Ya mon.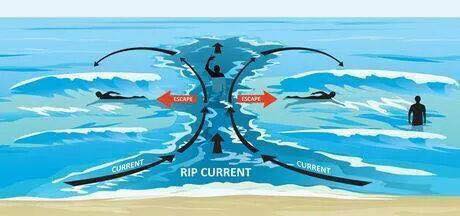 It is important to be able to identify a rip tide and know how to escape one. These tides can be deadly to those who are uneducated. Both of these pictures that I found on the internet offer good visuals on the basic look and how to escape. These can happen on any shore any where but some areas are more prone to them. Please educate yourself and your loved ones.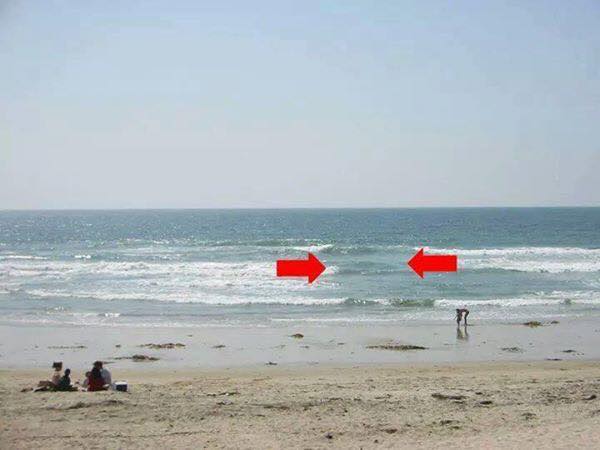 0

/