Shopping Cart
Your Cart is Empty
There was an error with PayPal
Click here to try again
Thank you for your business!
You should be receiving an order confirmation from Paypal shortly.
Exit Shopping Cart
Island Girl Vacations and Travel
Memories to last a lifetime!
We just returned from a week spent with a group of 12 friends in St. Lucia at Sandals Grande St lucian . This group has increased each year and was there to mainly celebrate one lucky guys big 50 birthday. As time has progressed we stressed each member doing thier own thing to ensure that not only is it a great group vacation but  an awesome personal one as well.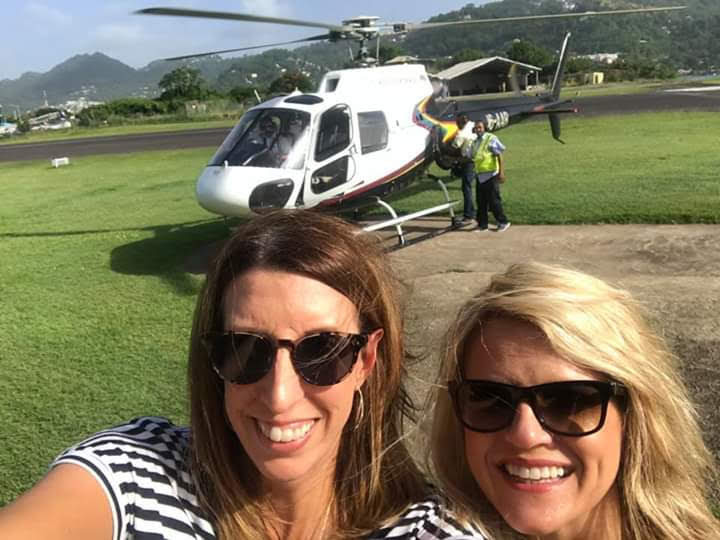 Many of our group opted to take the Heli transfer to and from the resort. This greatly reduces the time it takes to arrive and depart.  Some of us had stays before or just a partner who would not do it. Everyone had great things to say about it and thought it was a beutiful ride. On the return you can opt for a longer trip to see a bit more of the island than what you saw on arrival. If your fears dont prevent you I reccomend at least doing it in one direction. Driving also gives you a totally different view of the island.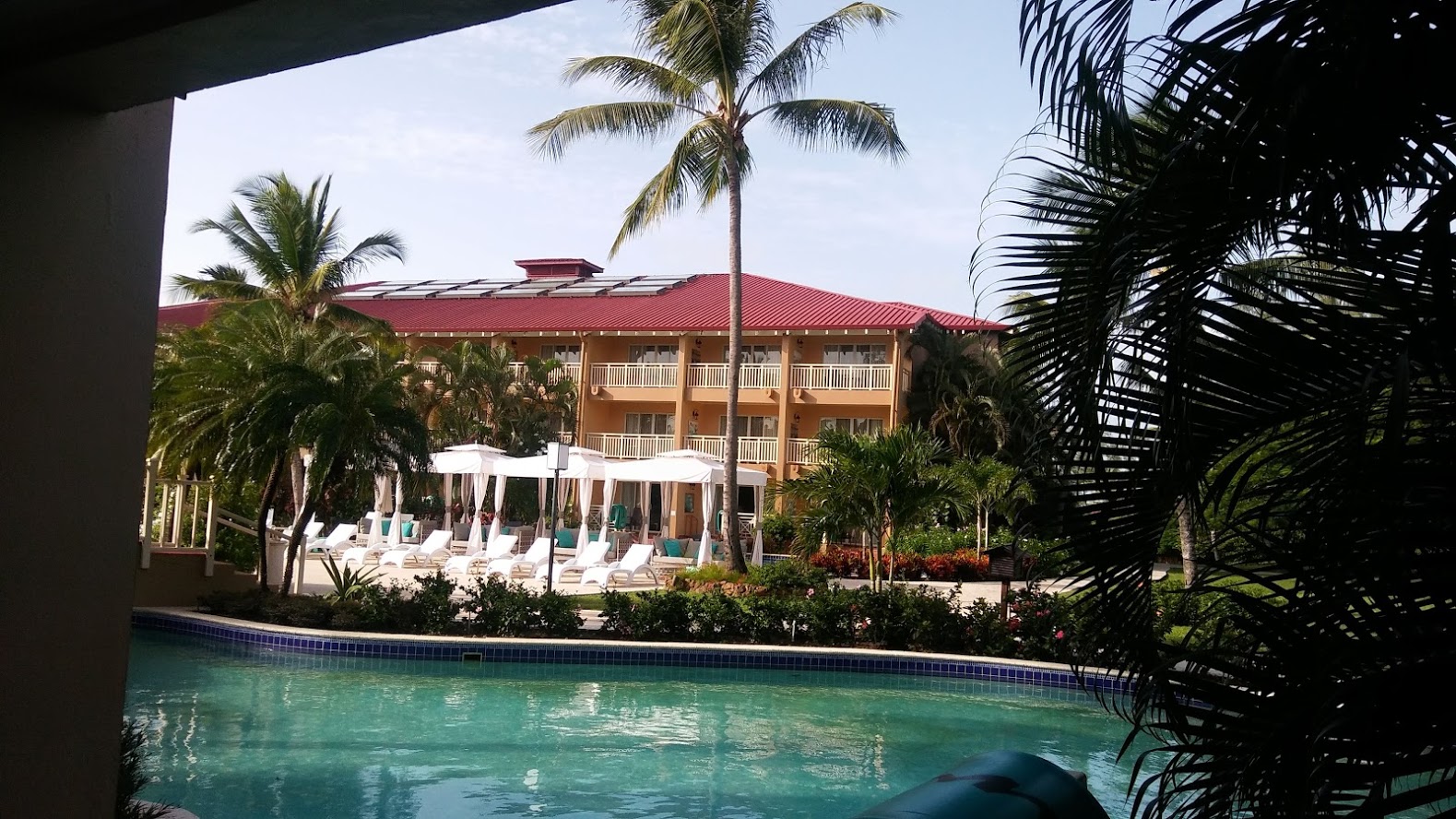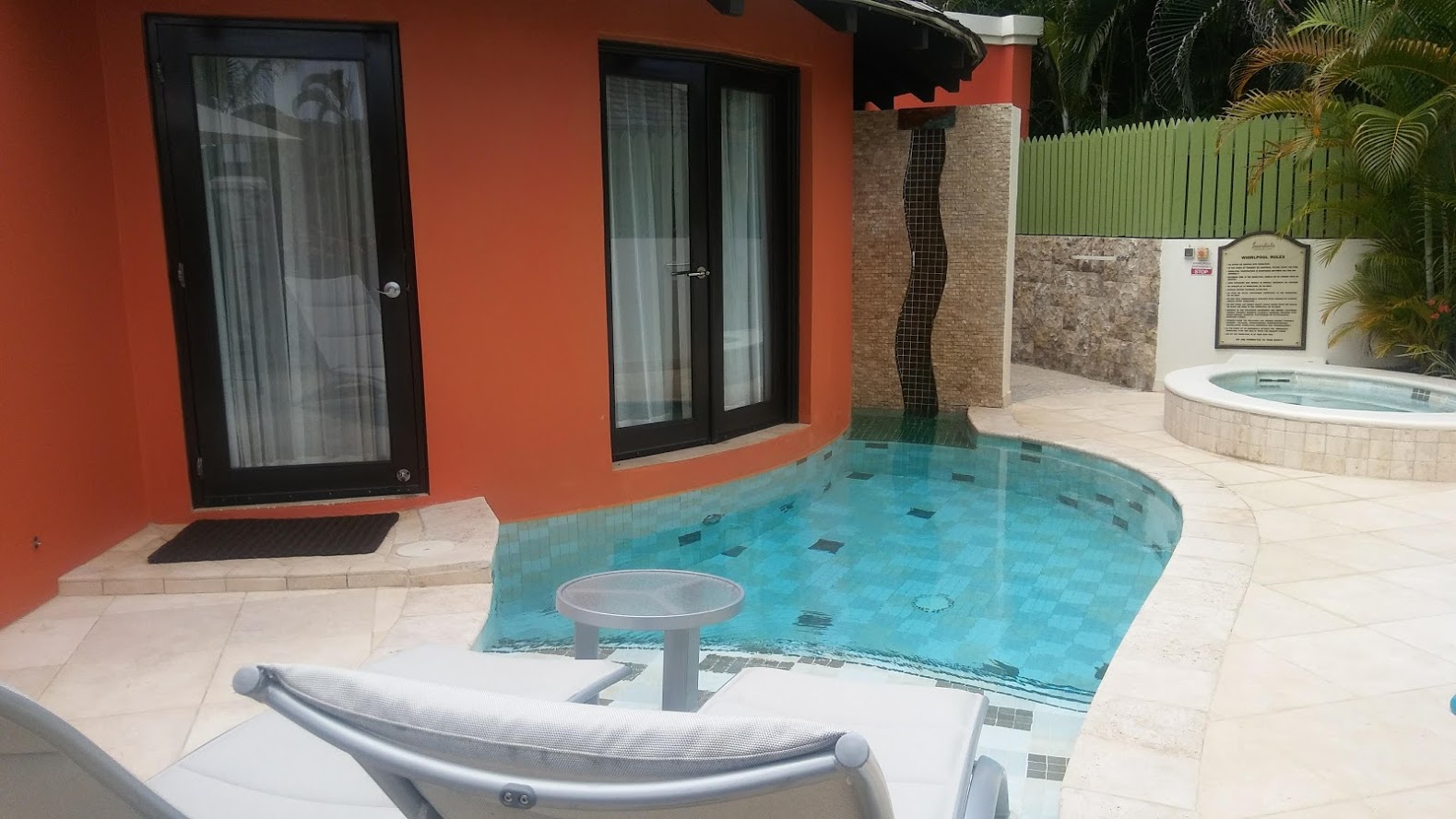 Most of our group had swimout rooms but the birtrhday boy had a Rondaval with a private pool, hot tub, and Butler.  Our rooms were concierge rooms which meant we were able to PIck our additonal alcohol options, order roomservice, or call the concierge for helo making reservations, tours and spa appointments. A butler takes that a bit further being reachable by a provided cell phone to do all the things a concierge would plus escort you to dinner, set up chairs in you prefered location with a cooler of drinks, bring you meals if the sand gravity strikes, or even grab items you may have forgot in the room.  The birthday couple are getting more used to being spoiled by them and will likely never travel in a lower category. 
Being a group we had some extra perks. We had a cocktail party on the Terrace just for us. We had a group dinner at Kimonos and Gordons and a final one just for us near the beach. Anyone who travels with more than a few people knows how hard it is to get seating for the whole group. These dinners help ensure everyone catches up across the week.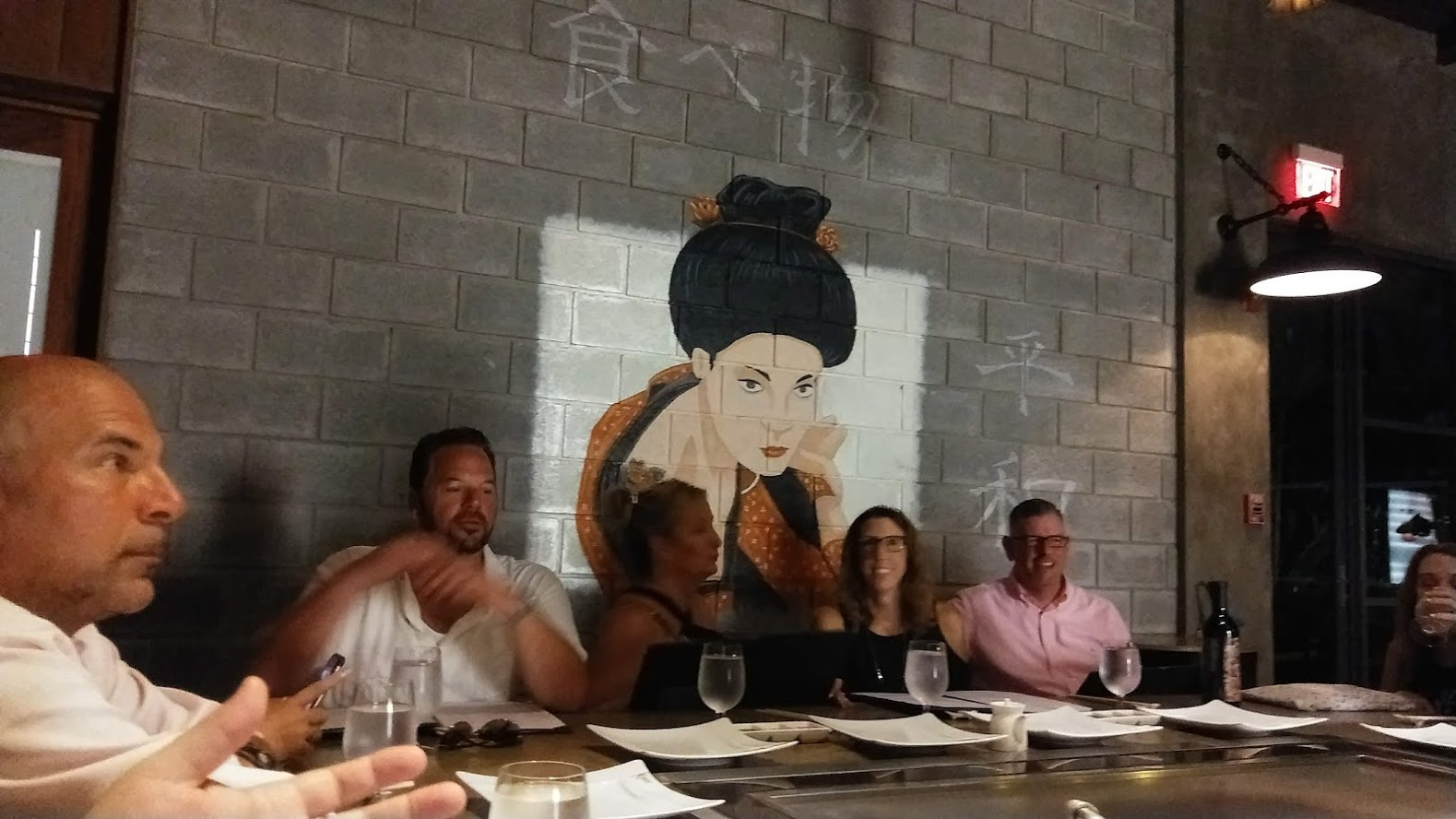 One of the things we try and make sure we stress on the group trips is that everyone also do things to make it personally a great vacation.  This meant that the rest of the dinners were chosen to fit individual preferences .  Many of us ate at Bombay twice as we love Indian but others did thier own thing. This was especially true across the day. Many in our group took the short walk to PIgion Island and climbed to the ruins of Ft. Rodney and further to see the gorgeous view from the top. Groups also went out and snorkeled from shore and saw turtles, rays, octopus, squid, and many colorful fish. Sandals offers snorkel trips in the price but they enjoyed choosing thier own time.  Across the week many also tried the paddleboards, kayaks, and hobi cats. Some got together and did the JJ's tour to a waterfall, the mud baths at the volcano and to snorkel below the Pitons. After dinner we often broke into groups to watch the shows. karaoke, hang at the pub, sing along at the piano bar, or dance. My favourite spot is the firepits on the pier. Iloved the feel of the breeze while we listed to the waves and gazed at the stars. The sunsets were pretty nice too.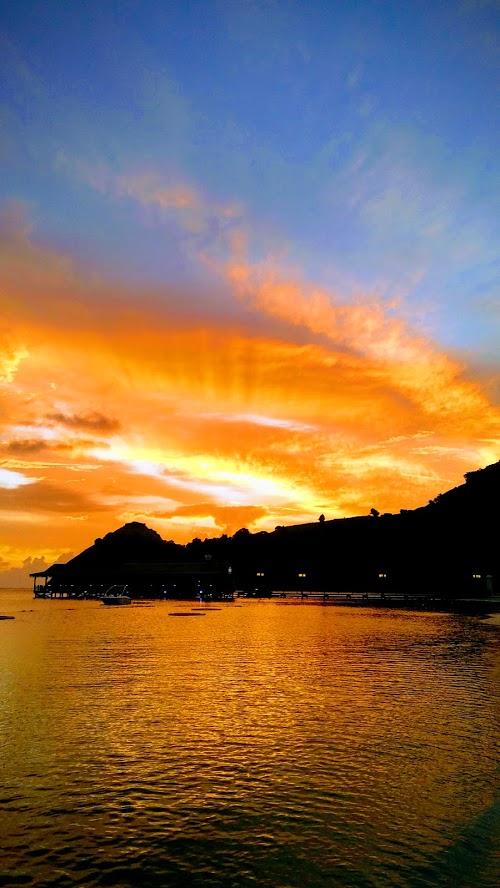 As an agent I spend my time visiting other resorts on the island and seeing updates at the resorts we may have been to. In this case one major update is the Overwater Bungalow. They are currently located at the end of the resort but the future addition will change that. At the end of the pontoon is an Over Water Chappel that offers a great option for destination weddings. These bungalows offer a much closer option for most of us in the US.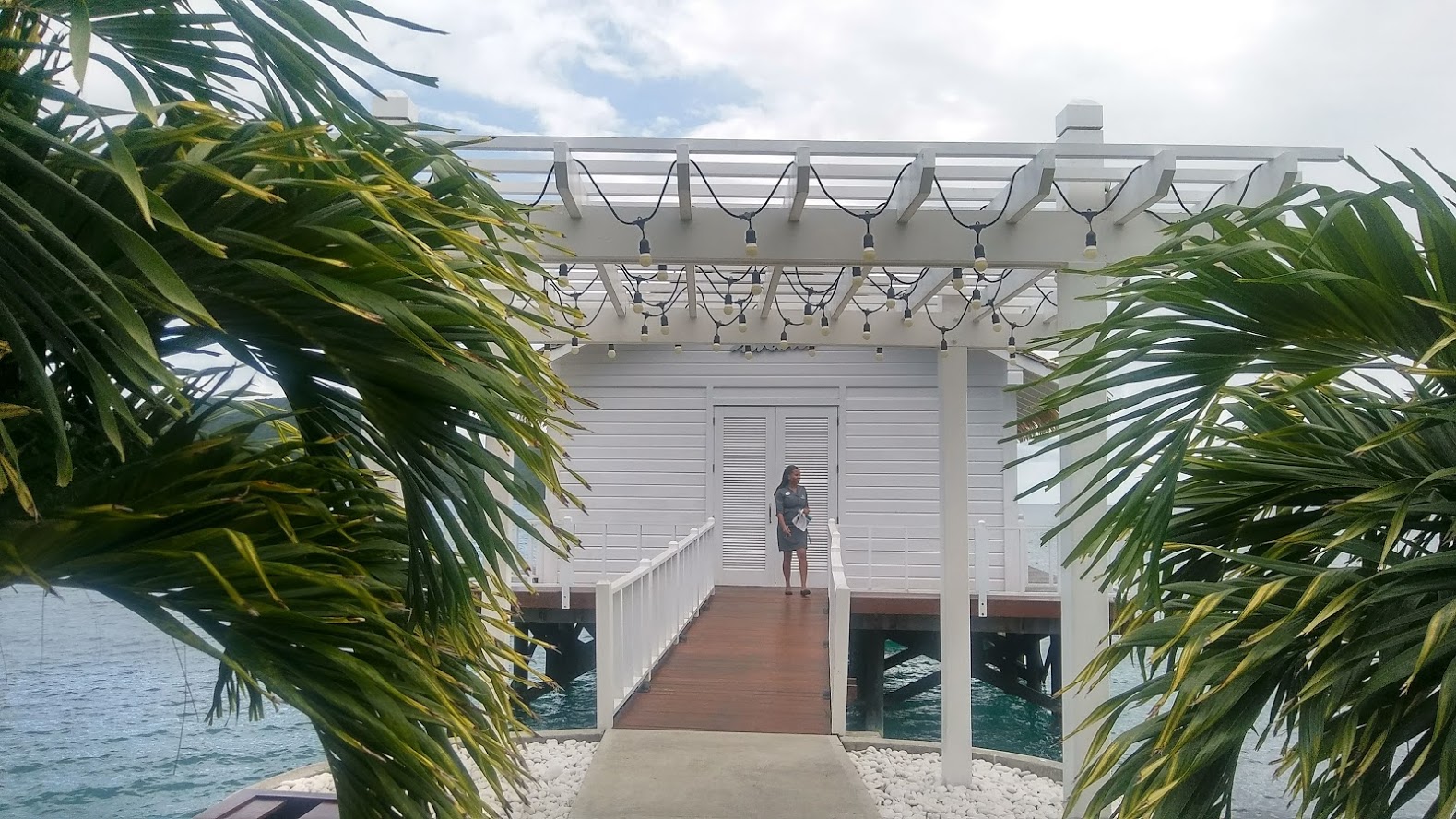 These bungalows come with butler service and all meals included. That too is a plus as most Overwater Bungalows in other locations usually only include breakfast. These suites have the glass floor in a beautifully appointed layout. The multitiered deck area has an outdoor shower, soaking tub, various seating, overwater hammock, and direct water entry. We can vouch for the variety of colorful fish and sea cratures you can see right around your bungalow.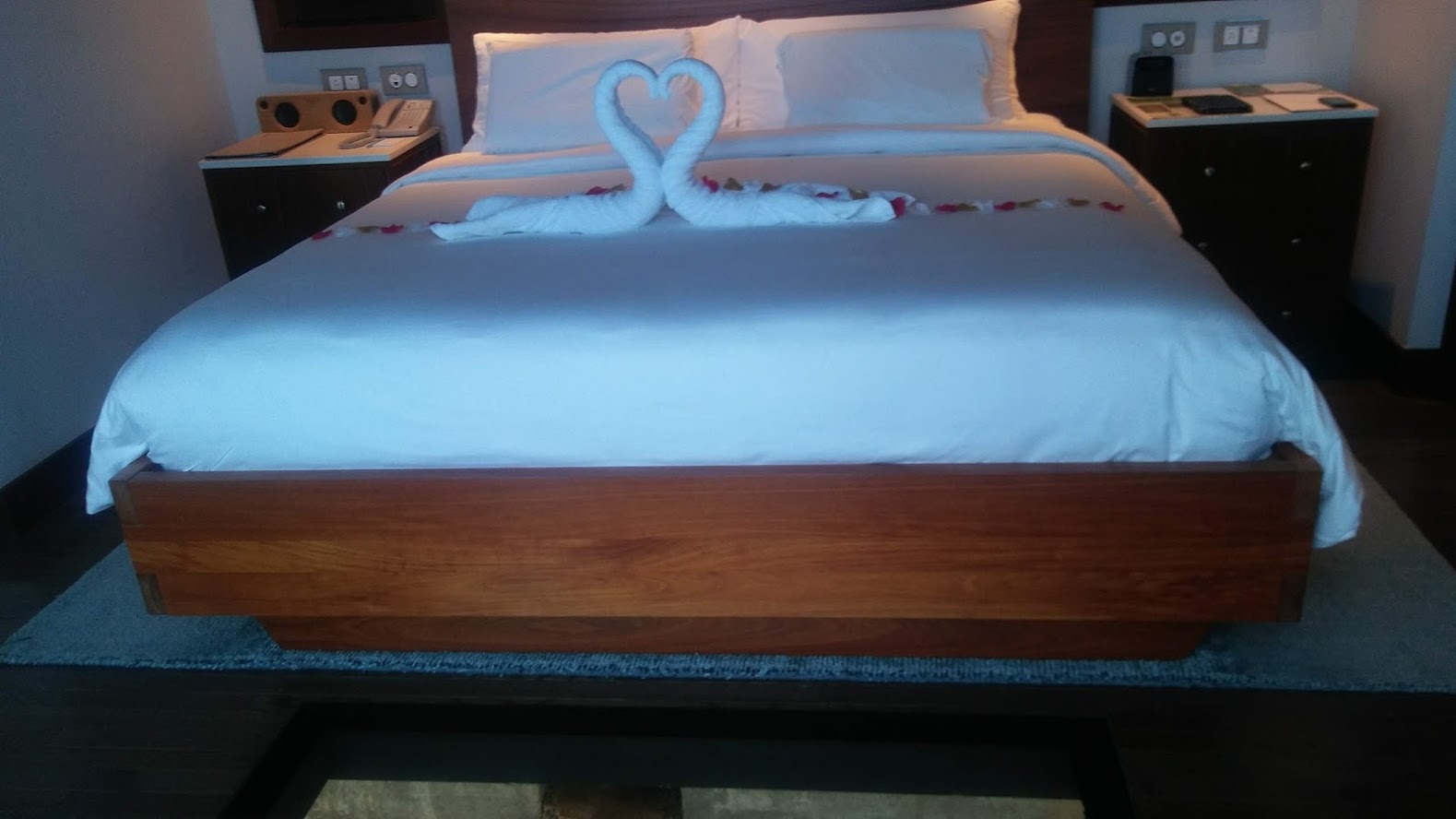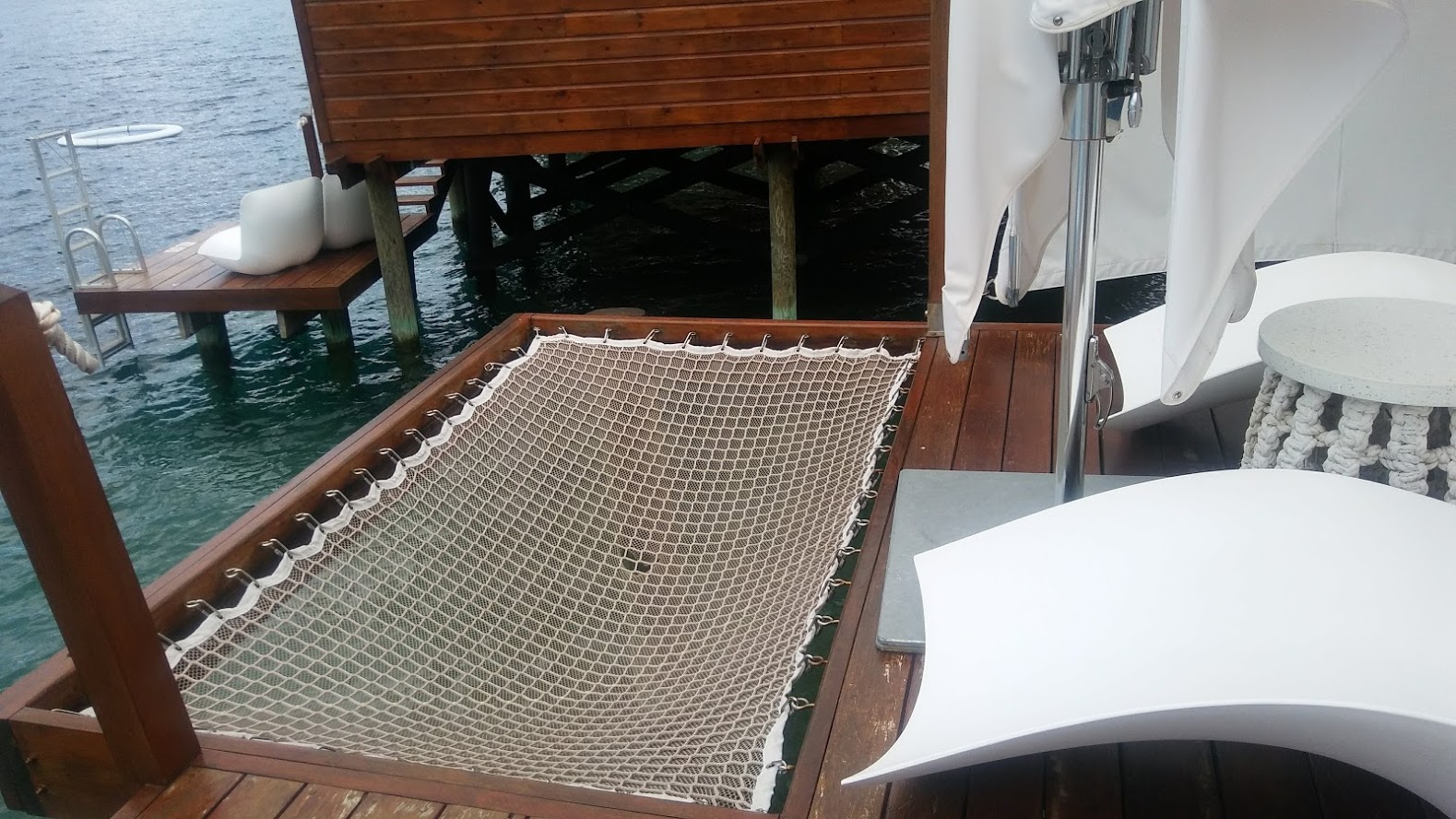 I get asked a bit why it is important to use a Travel Agent/Advisor. My answer is always that the right agent will offer first hand experience with your location, resort chain, or tour company. I know you see I vacation a lot but what you miss unless you read or look closer is often I am working too. Gone for me are the days of just relaxing and doing what I want on vacation as I try to expand my knowledge to ensure that I can best match you with your desired vacation experience. This trip to St Lucia I experienced or toured 10 resorts, 5 of them were thanks to the support of the St. Lucia tourist board. They love to show case thier island. They provided a driver so I could see Cap Maison, Royalton St Lucia, Royalton Hideaway, Windjammer Landing, and Calabash Cove. These were all very different properties from where I stayed and eachother.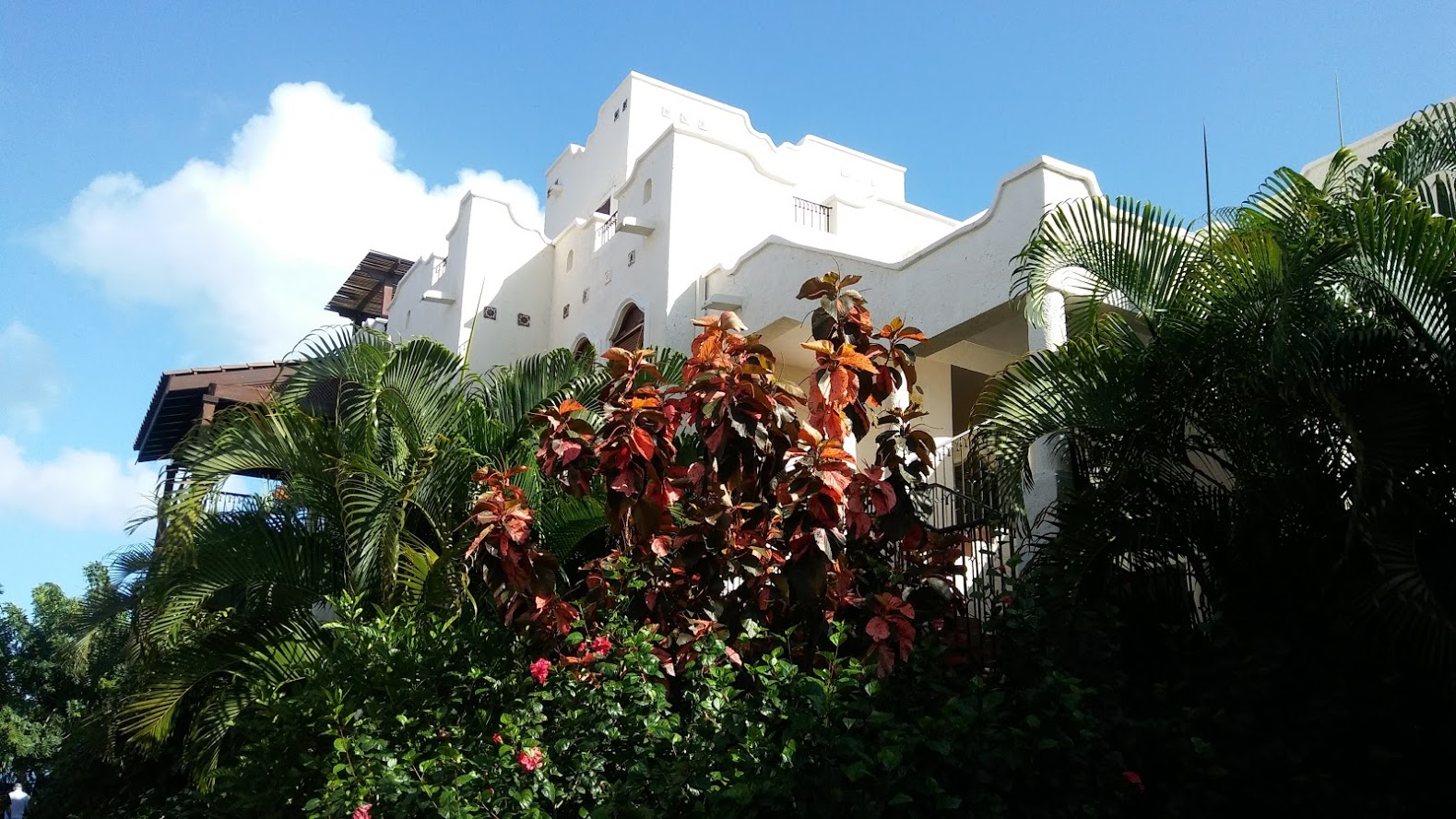 CCap Maison felt like a Spanish Hacienda was dropped along the shore  of St. Lucia. Spanish architectural accents abound. This boutique resort offers different meal plans, and a variety of rooms and suites including muti bedrooms and the possibility of a roof top pool. There are a couple pool optins and a special dining area at sea level where your champagne can arrive by zipline. The resort has a honour bar and gift shop in the main area. It also boasts an impressive wine selection in thier celler. A spa is on site if you need even more relaxation. This could be a good opiton for families or those who do not want a larger resort experience. Steps could make it more difficult for mobility challenged people.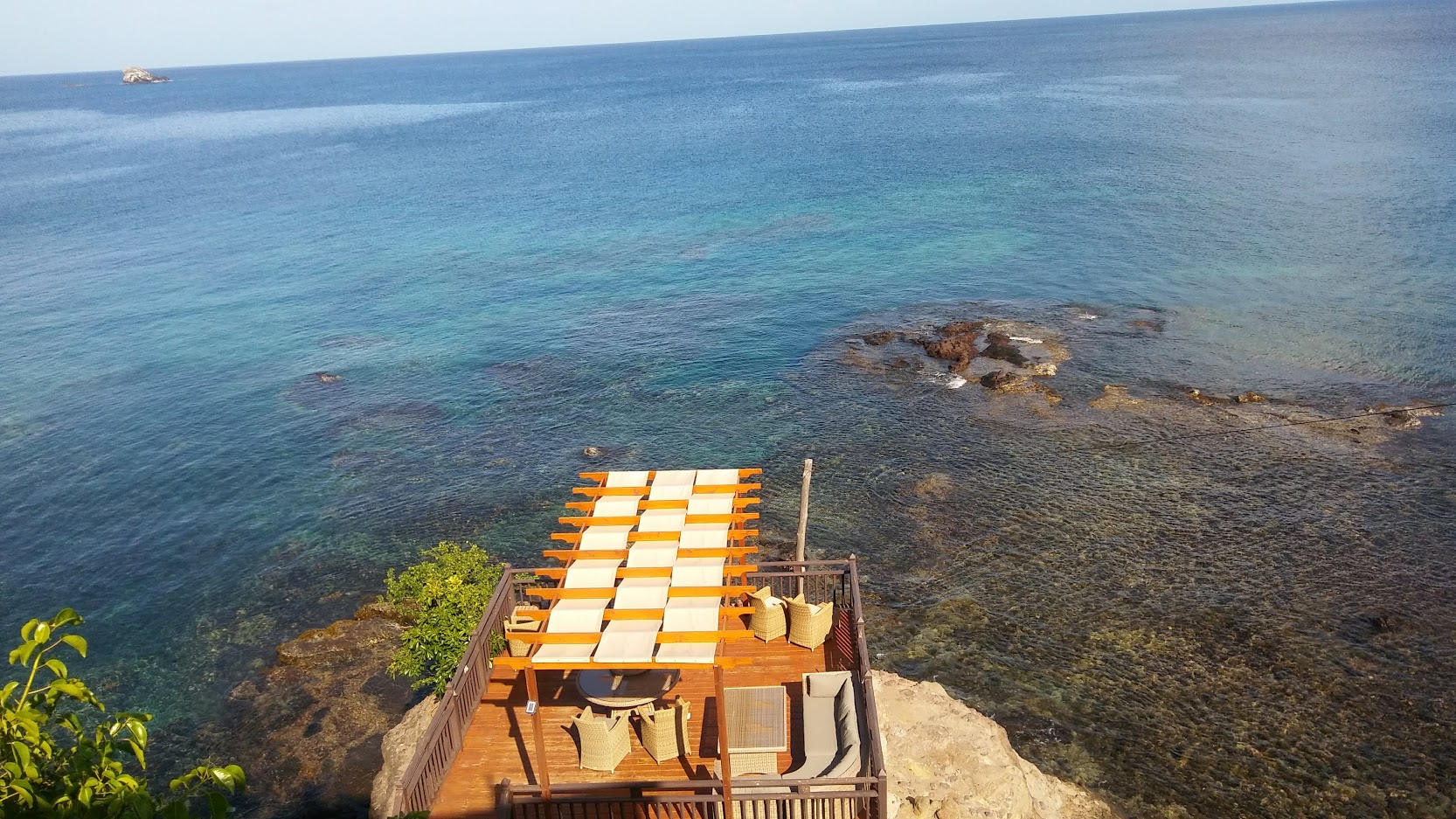 WRoyalton St Lucia and Royalton the Hideaway were also visited this trip. The Hideaway is adults only but has use of all of Royalton St Lucia. This resort is similar to most Royalton properties and is the largest room wise of those I have seen in St. Lucia. They offer a lot of family opitions and could be great for groups. I do generally advise my clients to go with the Diamond level rooms so they never feel like they do not have acess to the whole resort.  The spa has a real wow factor as well as wonderful relaxation area and the gym should make the most dedicated peopson happy. All the ground floor rooms are swim outs which I enjoy but may push those with younger kids to higher floors. NO worries though there are plenty of elavators.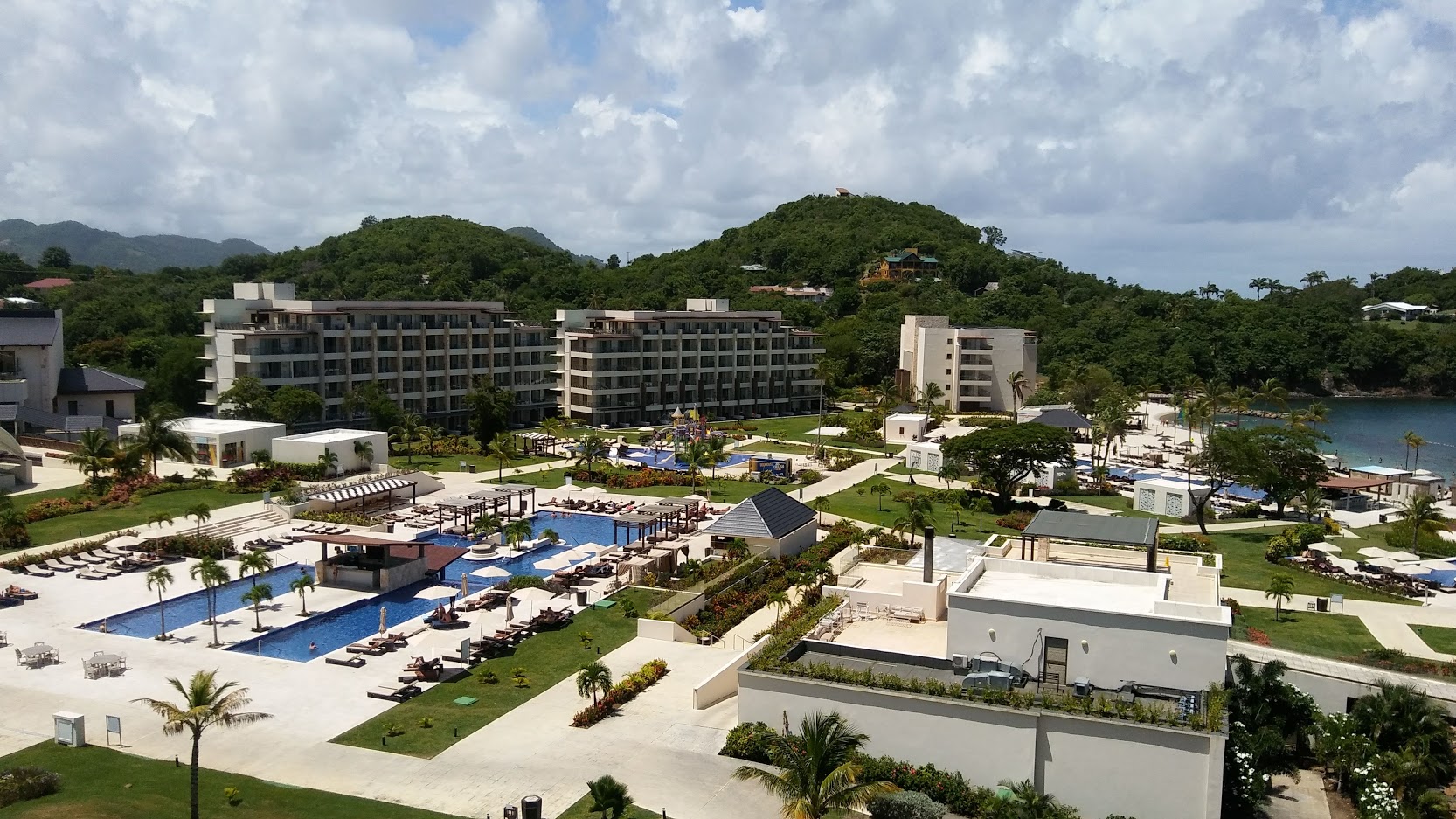 Windjammer Landing is under new management. It is a very large property from the water to the top of the ridge. Shuttles run to get you to different areas. The original parts of the resort hav a bit of the feel of the Greek islands. Especially the rooms that are whitewashed concrete and blue doors. The resoort offers a variety of meal options as well a many different villa options. Thier new focus is offereing a quality product. For example the fruit punch is real blended fruit not some premixed thing. We had lunch there and it was certainly tastly and not just your average option. They offer a smaller gym and a full service spa. Thier relaxation room has the most delicious scent I could have lounged there all day.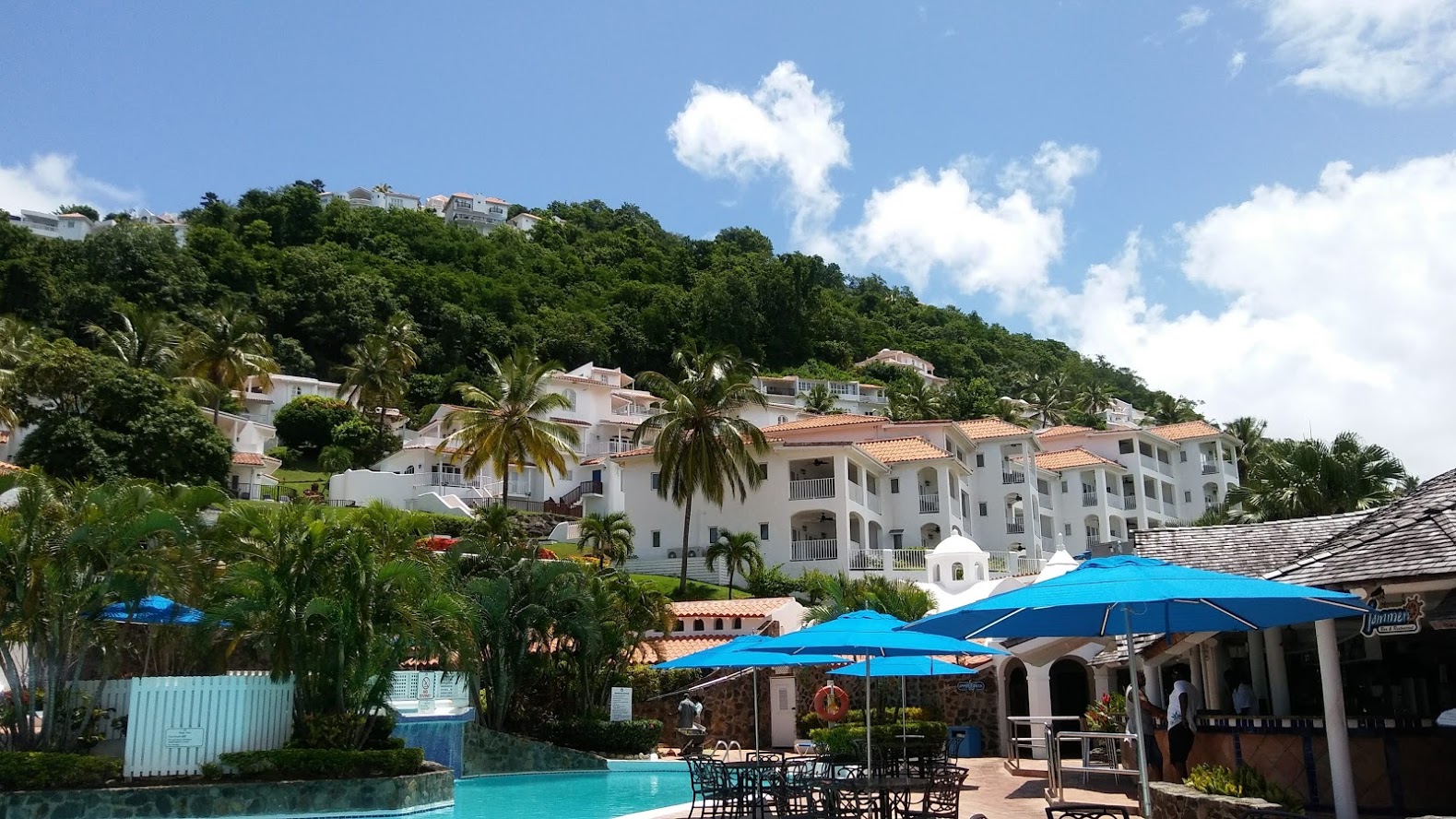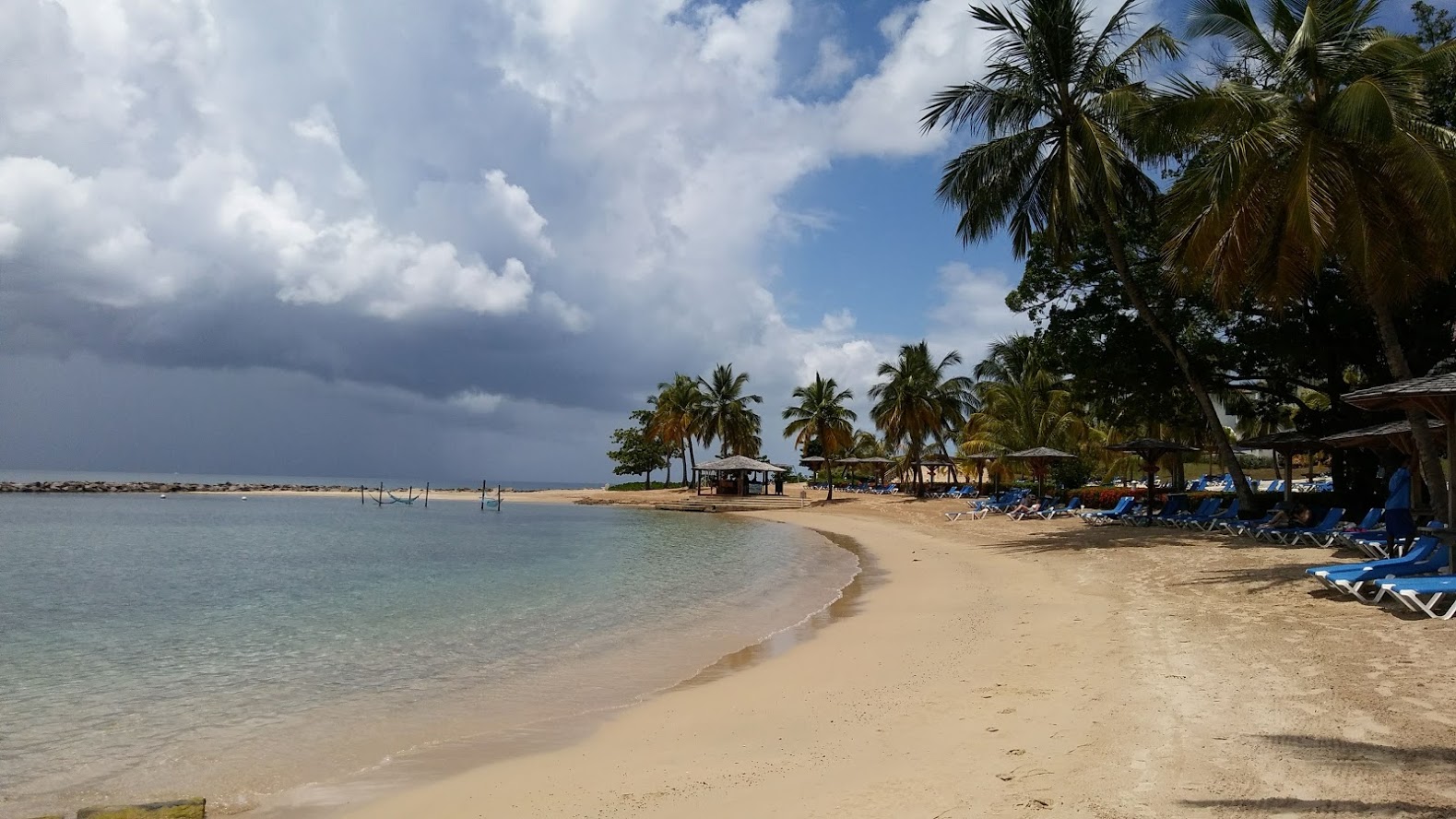 Calabash Cove was my final Boutique resort for the day.  The smallet of those I visited they do not even wear name tags as they expect you will become fast friends and know everyone in a short time.  They also offer a variety of meal and drink plans. Suites can be swim out , across the lush gardens, or beach bungalows with a private pool. The rooms were spacious with a nice set up of alcohol, minibar, and a open bath. The beach was a short walk away from the main house and offered non motorized water sports options. A gym ans spa completed this cute property. If you want to go and be wrapped up in your partner this would be a great option. They also say for 20 rountrip you can take a taxi into town to try local dining options.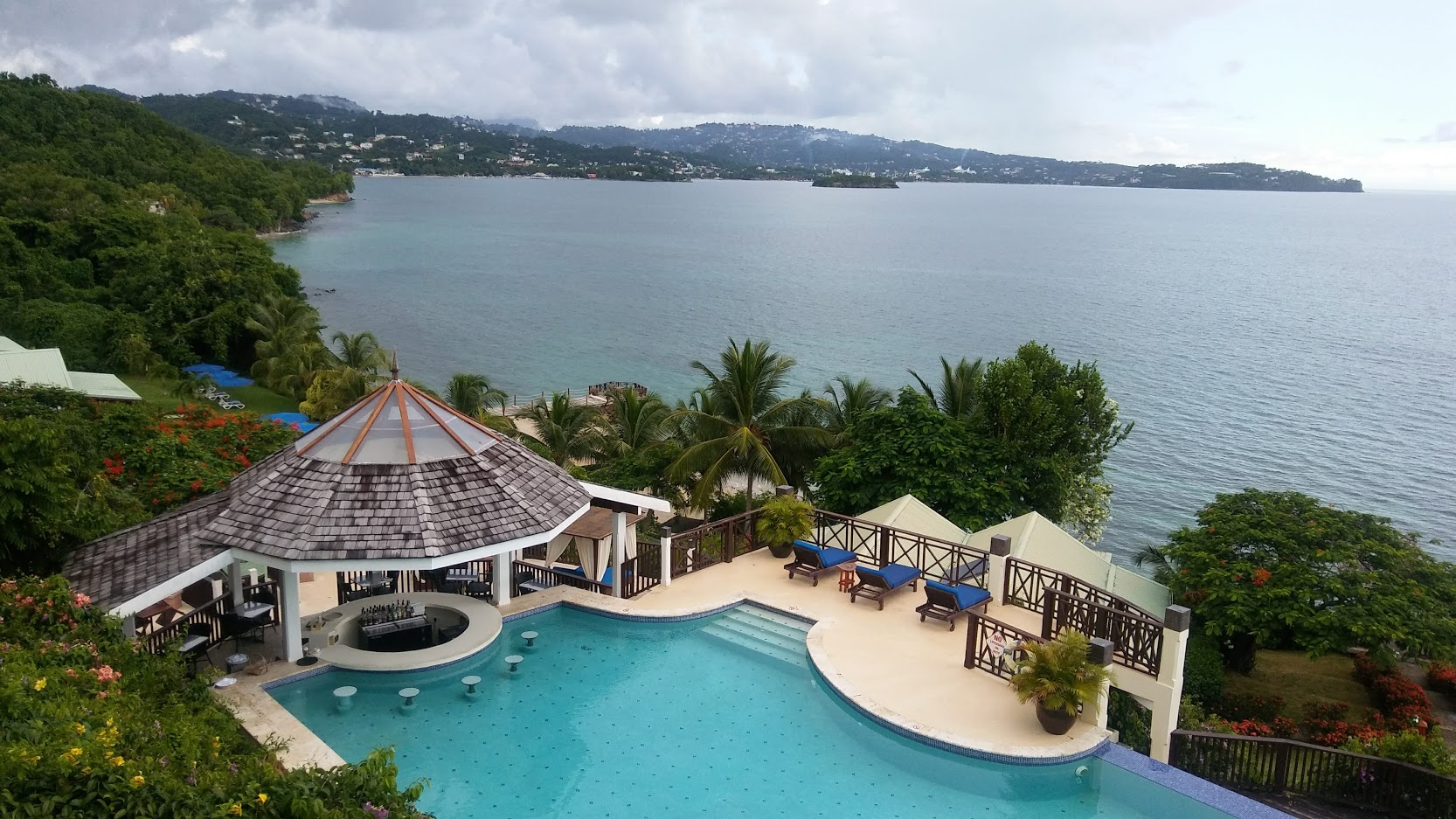 I find I am lucky to see so many areas and resorts. I look foreward to sharing these experiences with you and helping guide you to your next lovely vacation.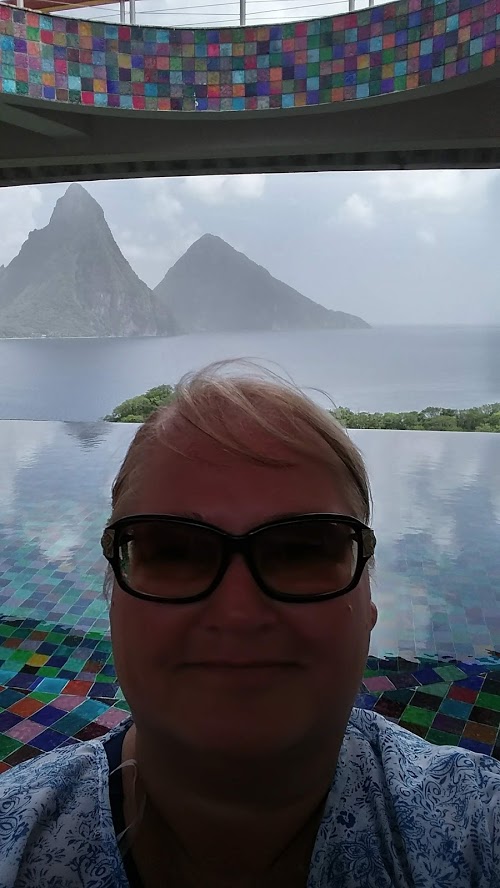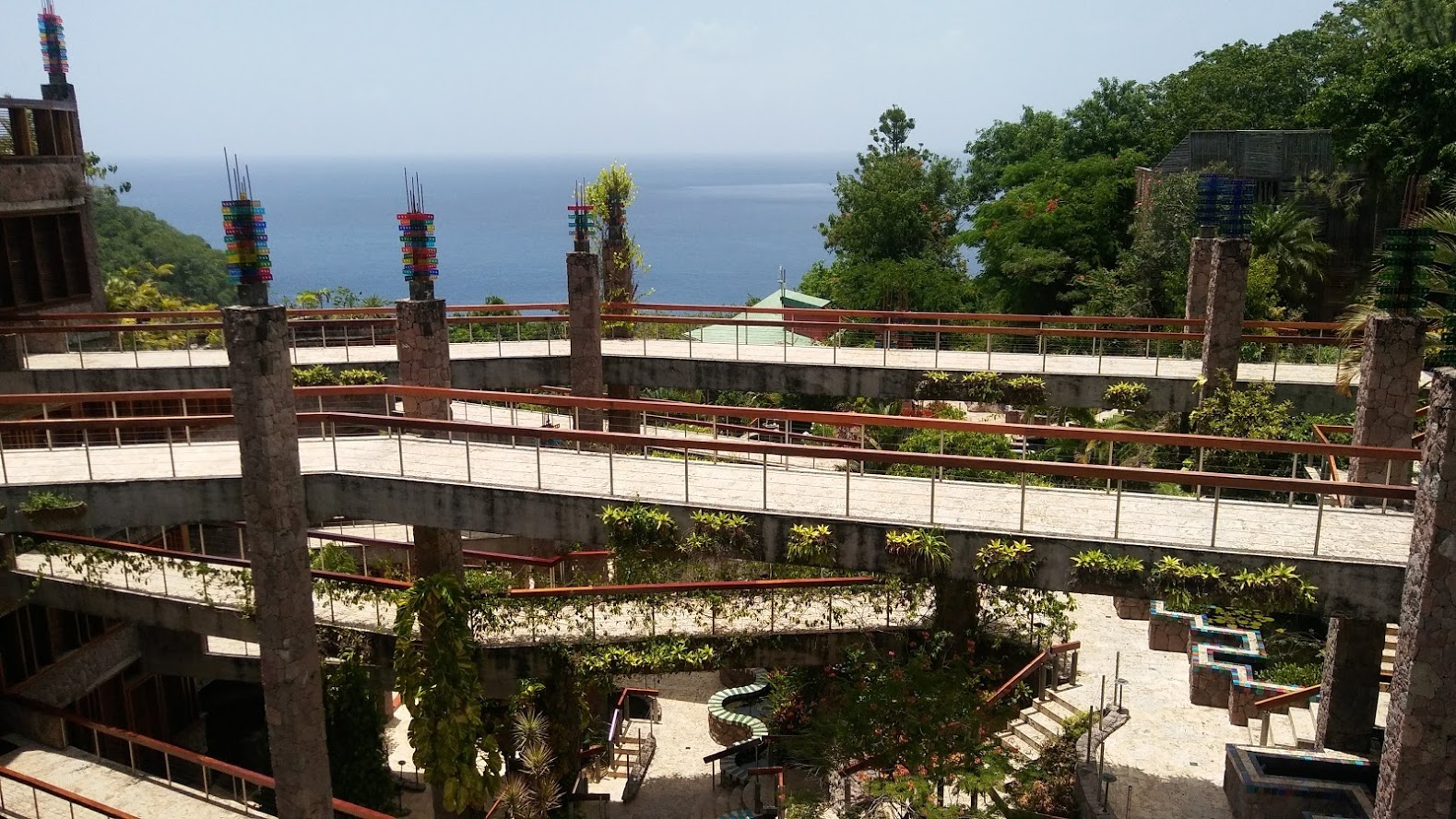 We just returned from St. Lucia where we started our trip off with a stay at Jade Mountain resort. If you are not familiar with this option let me paint a picture for you. The sanctuaries are all nestled along a mountain side with wonderful views of the Pitons and a sunset above the bay. Each are made all the more perfect by the fact that no wall blocks your view on at least one side. All sanctuaries above the Sky suite come with its own pool and a Major Domo (butler). Even your jetted tub has a picturesque view. The resort itself has a harmony with nature mixed with the intentional unfinishedness of the columns that adds a unique feel to the resort.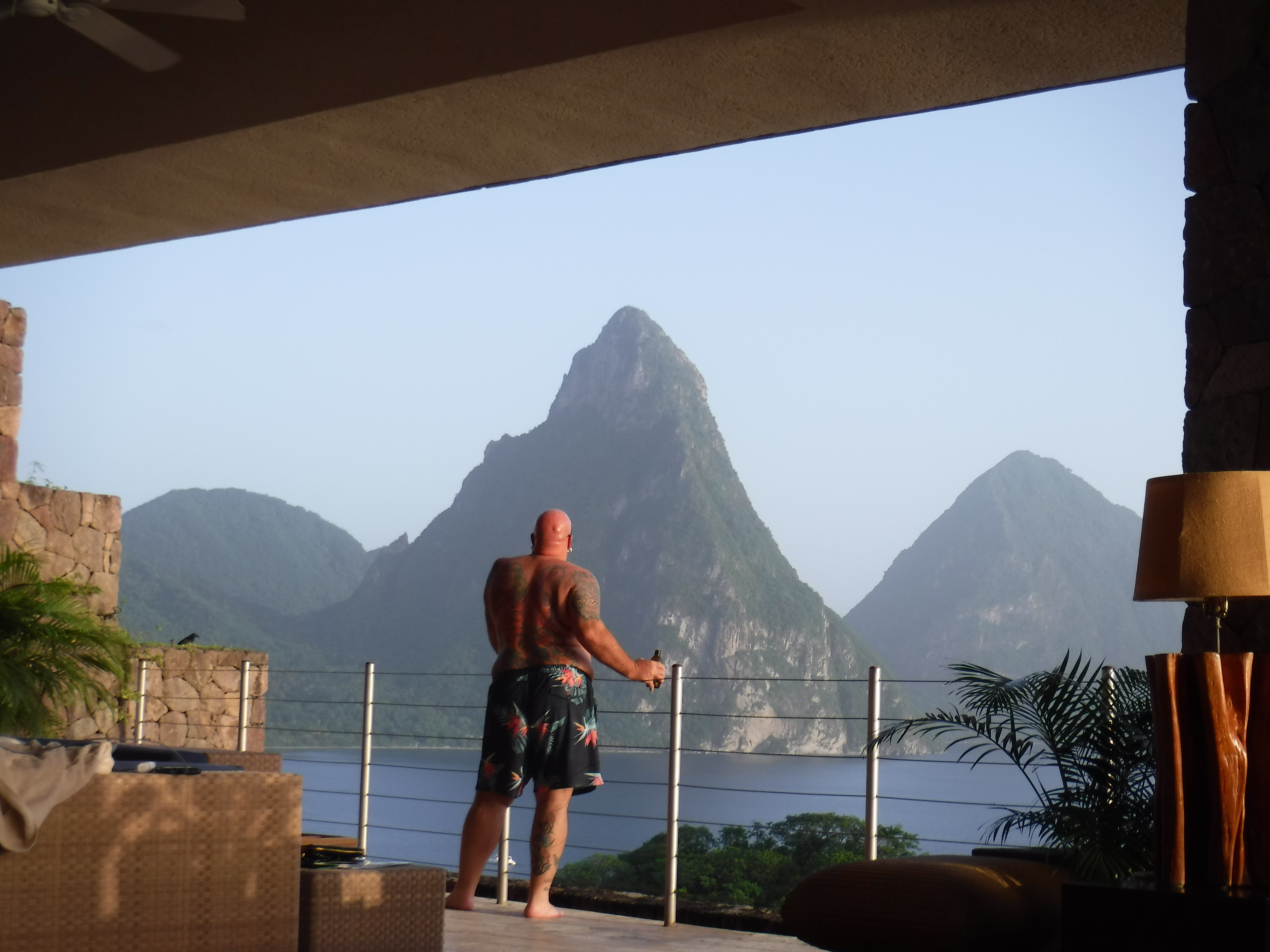 Color fish swim in pools edged by tiles that correspond to these used in each sanctuary while lush vegetation is found across the resort. It was so hard to leave our amazing Galaxy sanctuary. The pool was deep and refreshing . If we craved a snack or drink the Major Domo was just a call away. We did venture out to the main dining area, Jade Mountain Club, but also called room service. It is so easy to be wrapped up in each other. When we were not gazing at each other we were taking in the amazing views, sounds, and smells. Watching the boats come and go across the day and enjoying the sunset with Prosecco in hand. Perfect for a Honeymoon, Anniversary, or just private getaway it was a special experience. You can opt for special dinners on the beach, on the Sky Terrace, or in your sanctuary.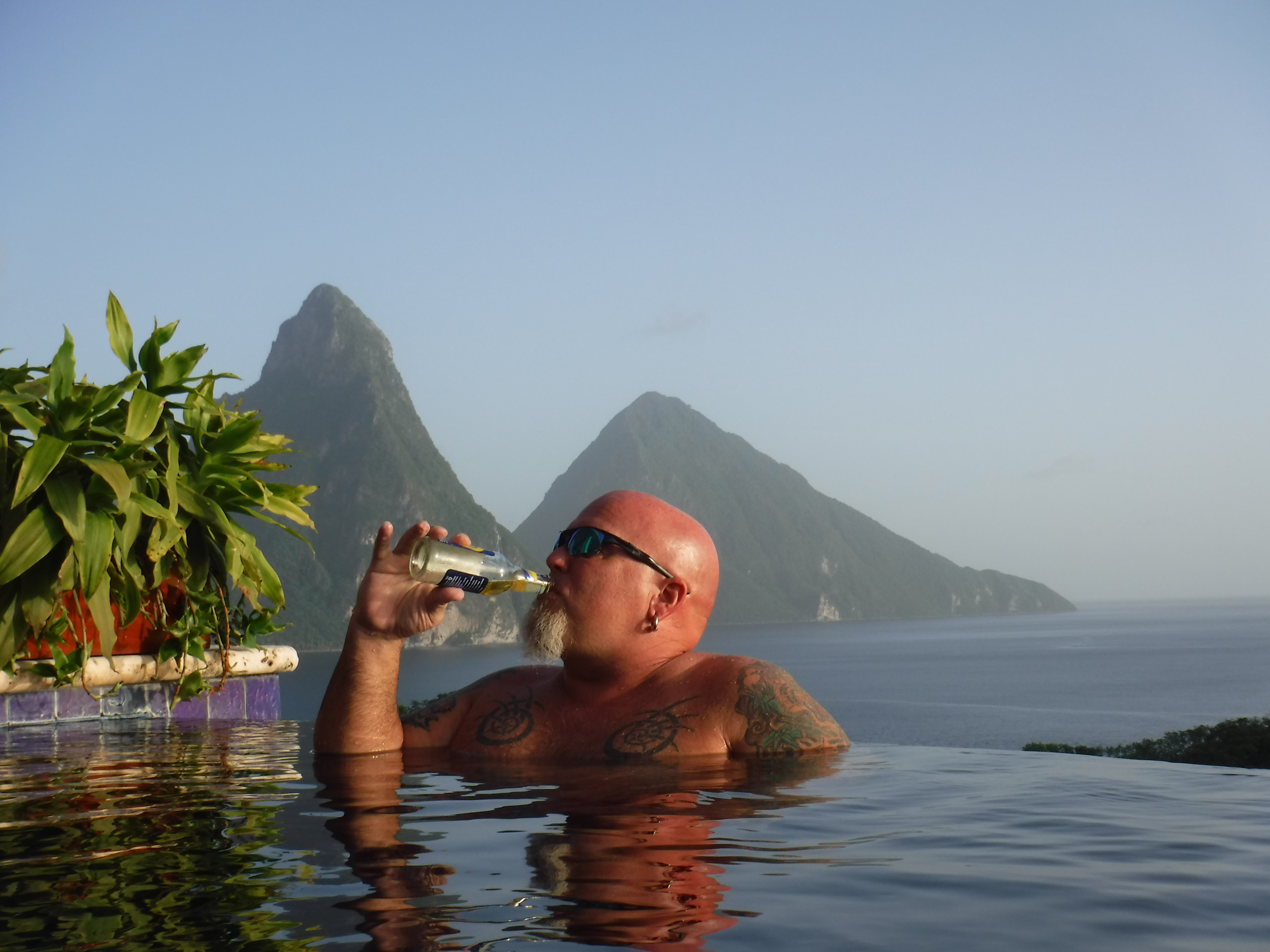 There are also several culinary events that occur throughout the year. I just opted to do the special Lobster menu at dinner one night. The bed is wrapped in netting offering a romantic look and protection at night while you sleep. Our "turn down" chocolates were presented in a crystal heart and Made on site. We were a bit concerned going in that we would have difficulty sleeping as we do love our air-conditioning. With the fan on above the bed and the water sounds from the infinity pool we soon found we need not of worried. Sleep came quickly.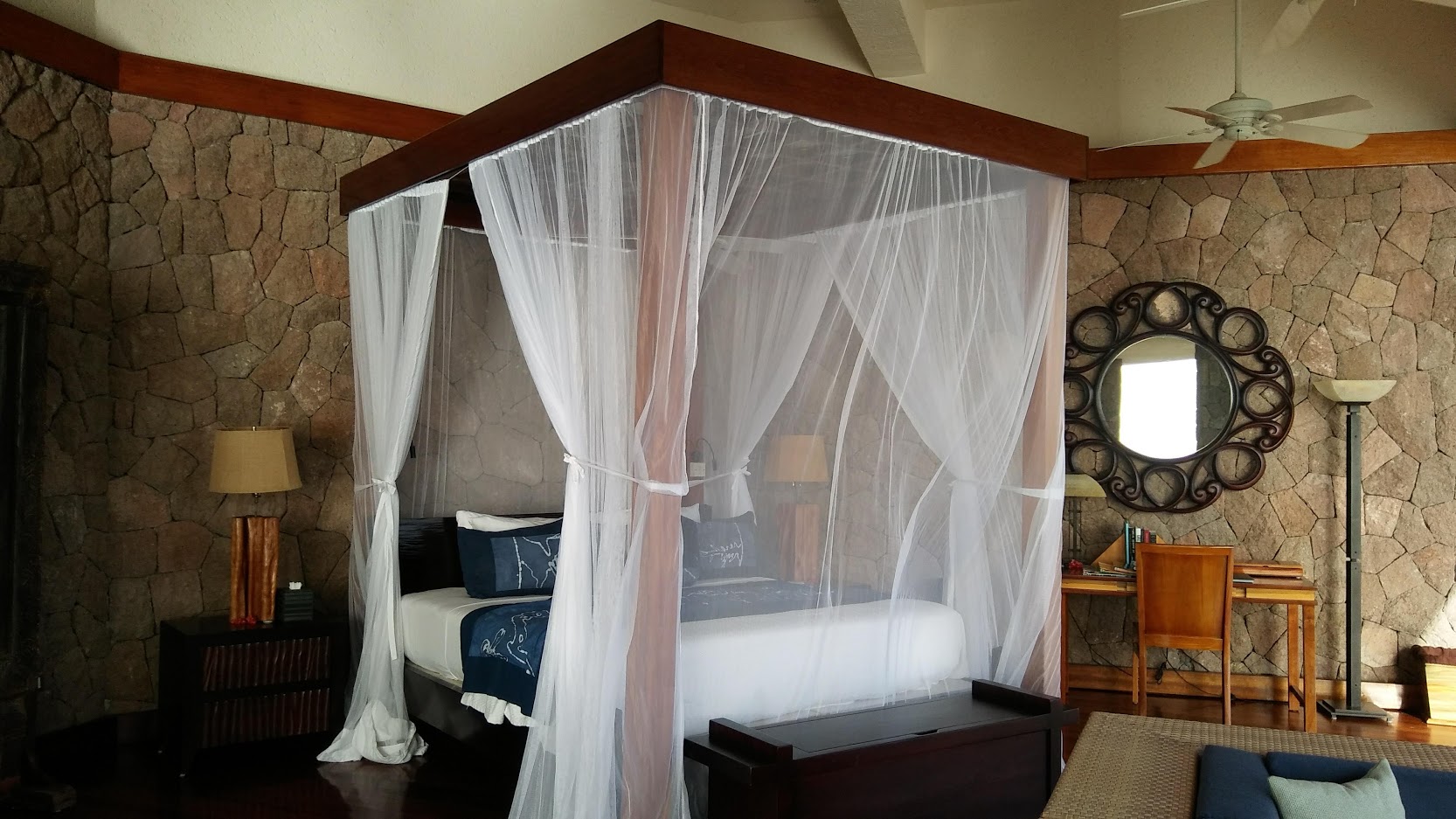 In case you forgot something there is a cute shop just a few steps from the sanctuaries. They offer chocolate tasting of the resort made chocolates.(I loved the chili option). They also sale the tiles that look like sculptures across the resort. I would have loved to add one to the Tiki Bar. In case you realize past it operational hours that you need something don't worry your Major Domo can grant you access to choose your items. Jade Mountain also has a private Heli pad. The roads to the resort offer a glimpse into life on St. Lucia. It also offers a lot of twists and turns and switchbacks. The ride from the airport ended up being about 90 minutes by car and would have been less than 15 by Helicopter. If unlike me you can talk your partner into it I think it is definitely the way to come and go.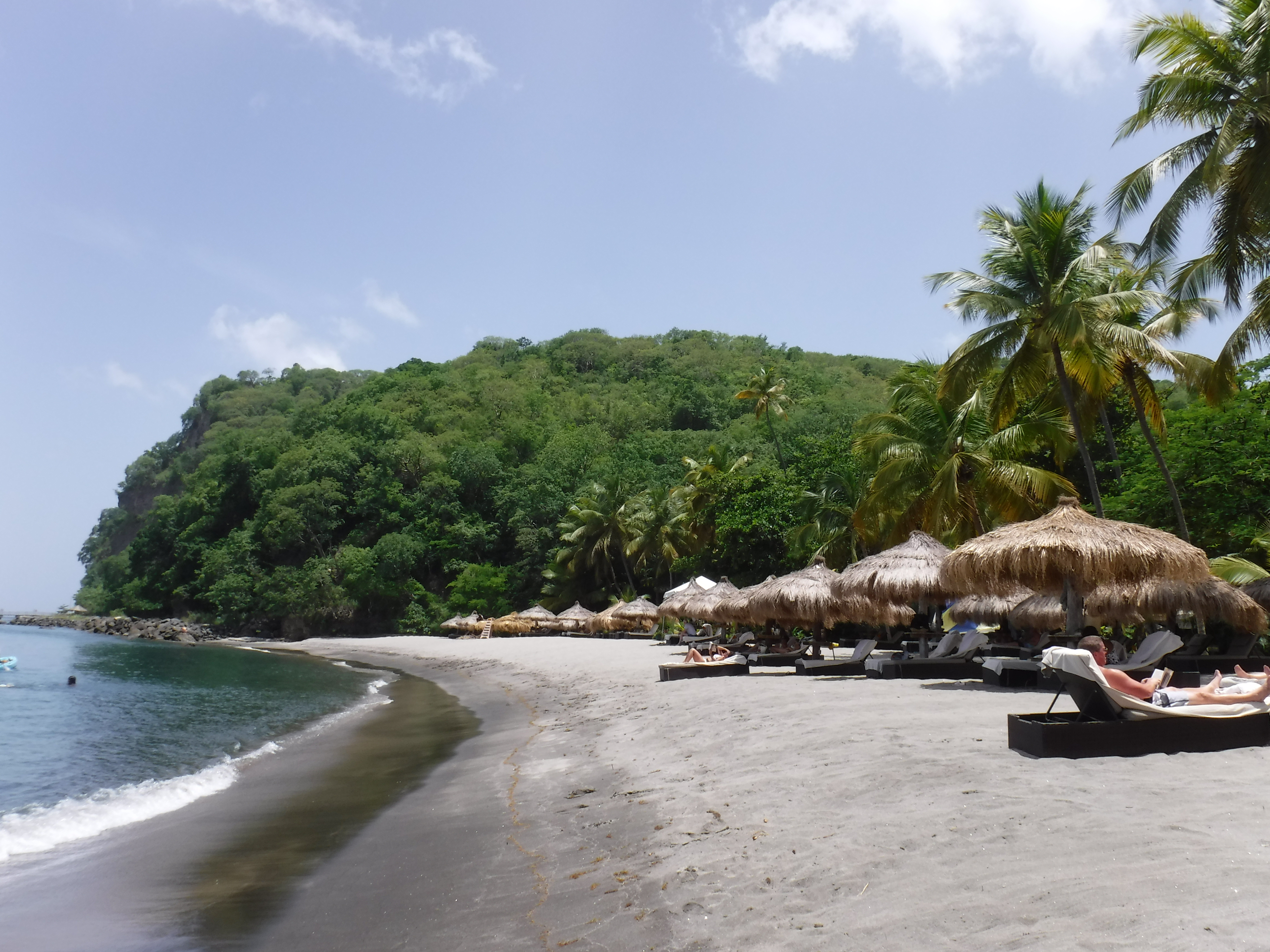 Below Jade Mountain is its sister resort Anse Chastanet. IF you can pull yourself from your sanctuary you have full use of this area as well. This part is a family resort and offers more dining, the beach areas, scuba program, and tour options. From the resort you can snorkel at the base of the Pitons. We did this the last time we were in St. Lucia and saw a lot of colorful fish. You could also choose to visit the volcano or a waterfall or two. A half day tour by boat is also common or if you are more active a bike or kayak trip is possible. This area to me had a nice St. Lucia flavor and there were some vendors on the beach if you wanted to purchase some souvenirs.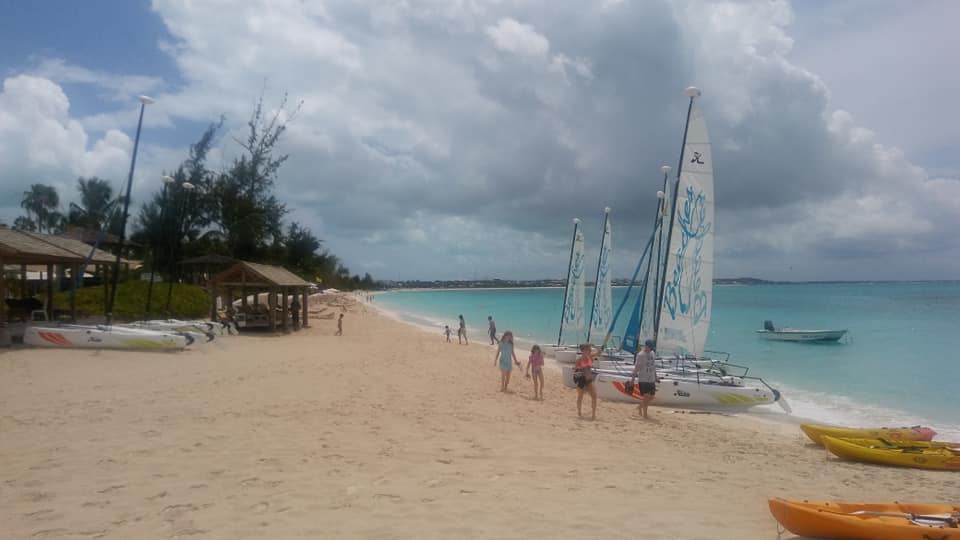 I finally made it to my last Sandals/ Beaches resort. Turks and Caicos is as beautiful as they say and the resort offered so much for all ages.  That water was still beautiful even on an overcast day. This all inclusive family option has 4 sections to choose from with many pools, dining, and entertainment options. I was there for my continued Sandals training but I had plenty of time to enjoy all the resort had to offer and we toured the different levels of accomodations as well.  We met the resort manager and his staff as well as spending more time with Sandals management. 
Set on a long stretch of soft white sand the resort also offers great snorkeling (included) and diving options (included for free if you are PADI certified or take the resort course for a small fee and dive the rest of your trip).  They have some cool additions to work the younger kids into the experience and start them out being comfortable as they progress.  We also walked down the beach to the protected area and snorkeled on our own with sea tutrtles and carious colorful fish. Non motorized water sports are also included. Many opt to do the Provo Ponies or Mermaid experience tours off resort.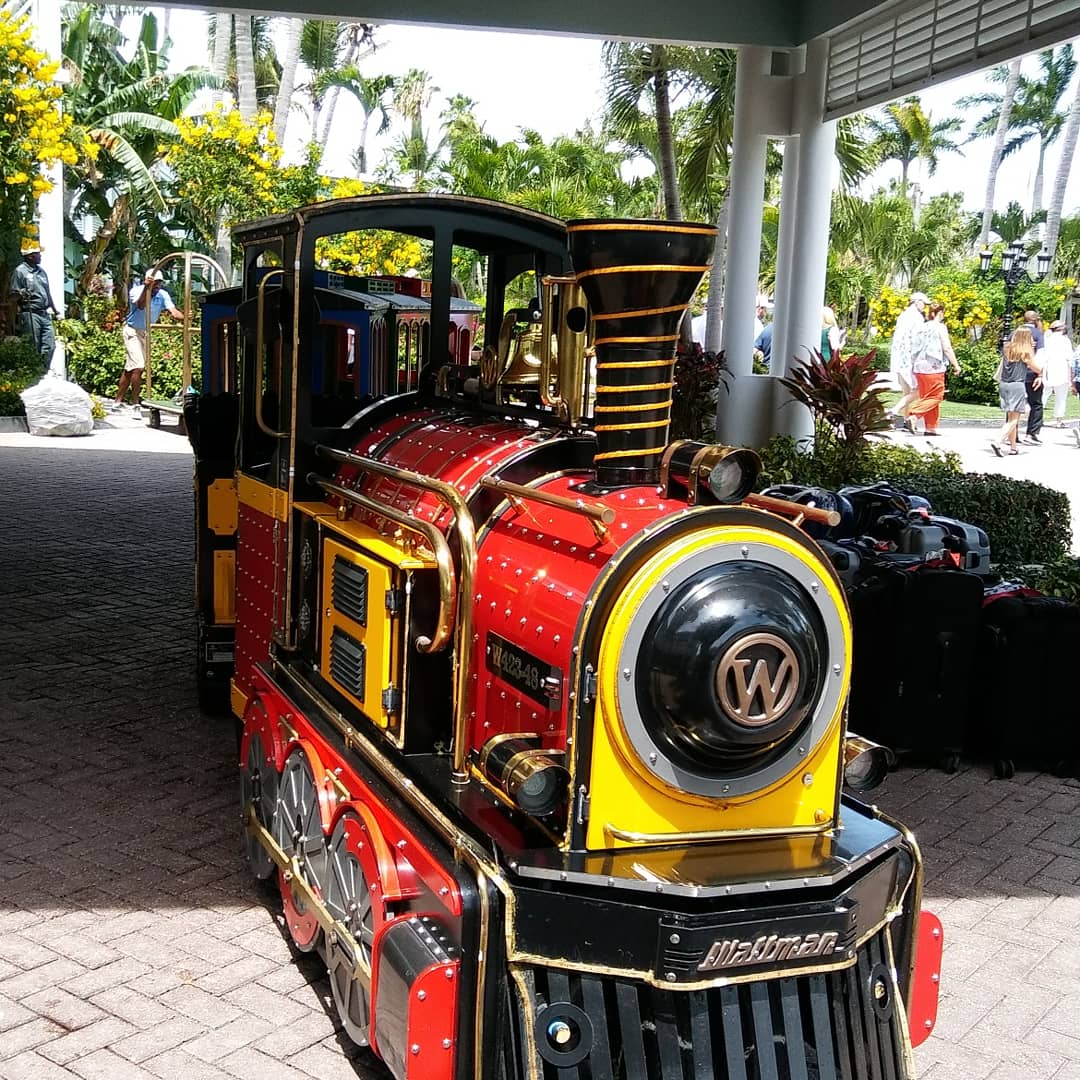 Options for children exist across the resort. The smaller children can take the cutest train as transportation across the resort. Kids club are broken into age groups and offer activites for children across the day. Teens even have full use of the Club Liquid until 11 PM when it becomes adults only. Set in the middle of the resort is the Pirates Waterpark with a surf similator, lazy river, water slides for all ages and splash areas. Bobby D's a 550's themed dining experience , Curls and Swirls ice cream truck, and Mr. Mac the Mac Daddy of Cheese food truck are all close by as you and the kids get hungry.  Nightly entertainment is family friendly and put on by top-rate entertainers of VOILÁ, live each night.  Seasame Street characters also roam the resort and can even tuck your child or you into bed. The main pools in the French and Italian viliages also offer built in child friendly pool areas and zero entry options for those with special needs.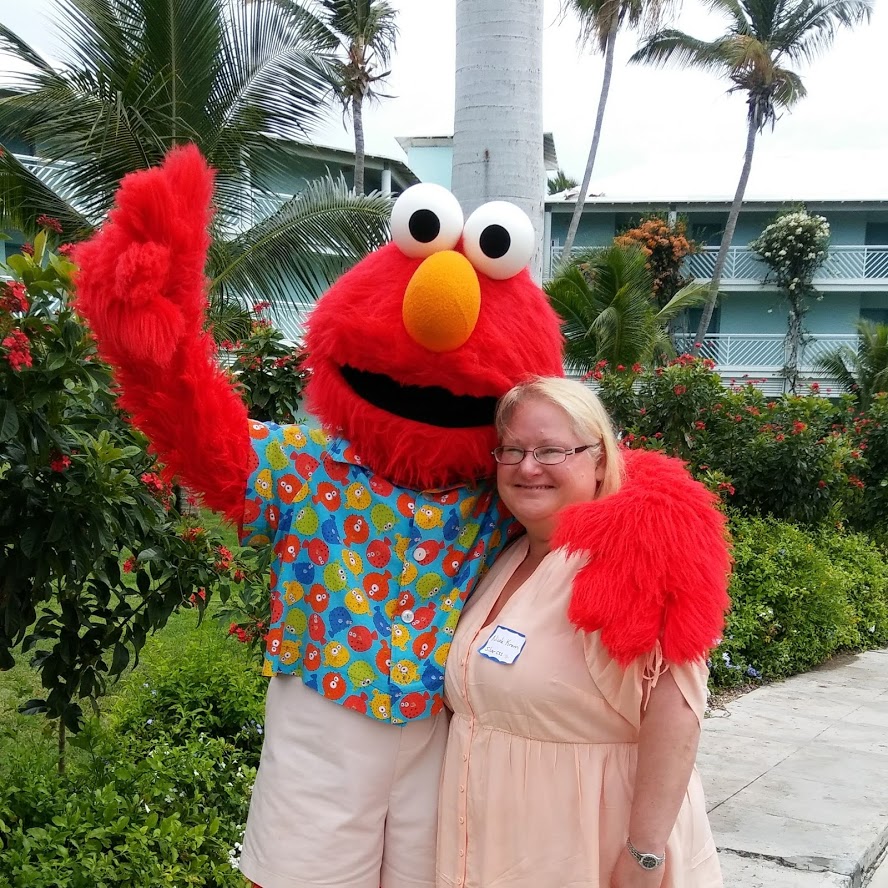 I was suprised that there are so many areas that you can hang out at across the day where you really see no kids.  There are a few adults only areas but this was across the resort.  Do not let this being a family resort keep you from staying at this fabulous location. Bars stocked with premium liquor are spaced across the resort and never far away. The 21 dining options are also spaced across the resort and offer a little something from everyone.  The spa was a wonderful getaway for me and I am sure you will love it as well. 
This resort offers some amazing options for large family trips. They can accomodate up to 14 in a single unit and offer many different options for all size families from 2 to the 14.  Bring your whole family for a family reuinion and get special perks and events just for your group if you meet the room requirements. 
If you are thinking of a Sandals or Beaches resort vacation please fill out the contact form or call 620-481-1659.  I am a Silver Sandals Certified Specialist and having been to all the resorts I can help you decide which is perfect for your next vacation.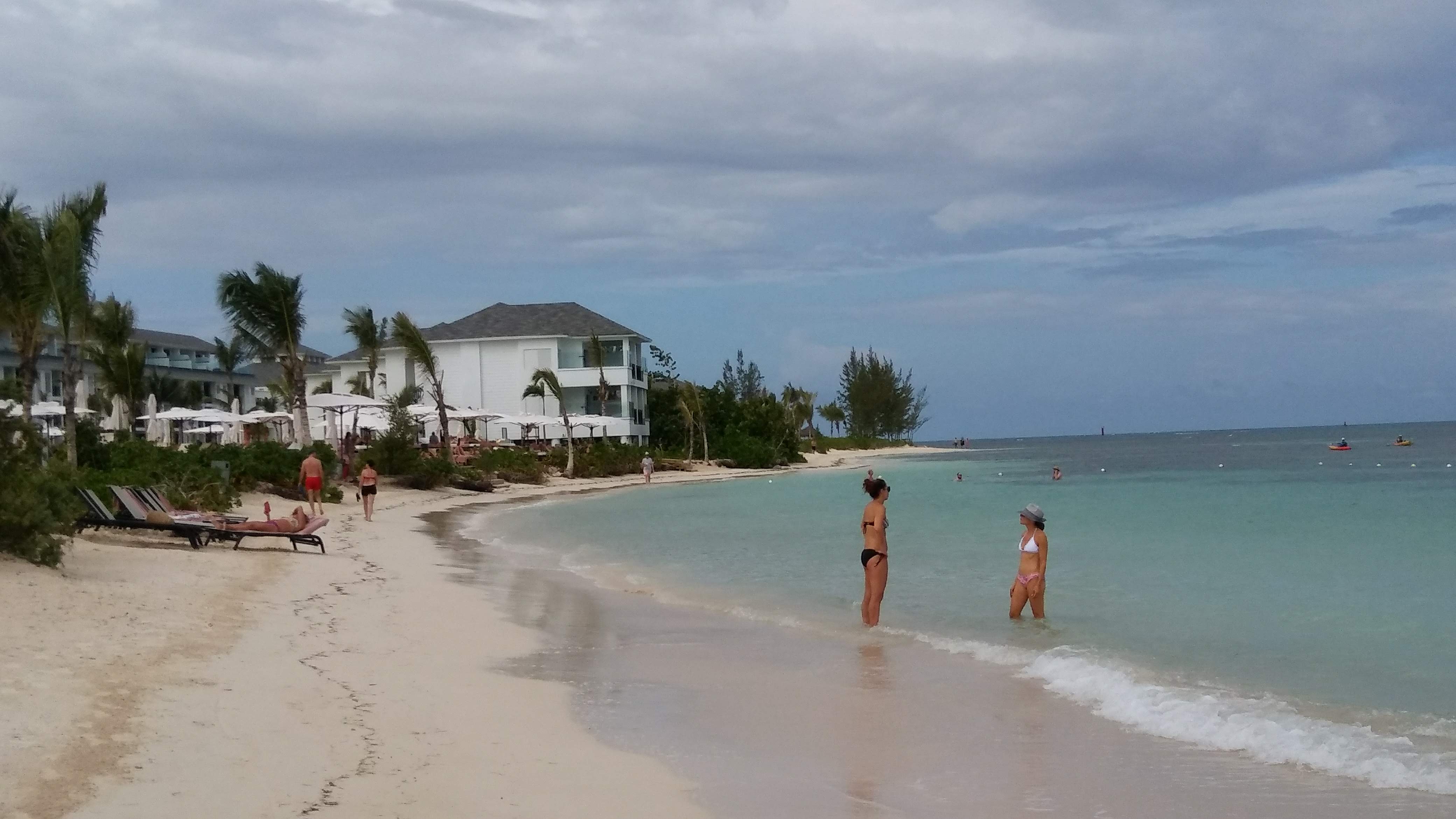 Over Thanksgiving we were once again in Jamaica. We stayed at 2 resorts for the first time and I spent a day with the Jamaica Tourist Board to see 5 others. We did the bamboo river raft down the Martha Brae for the first time as well.
I really find that staying at the resorts gives me a better overall feel for how my clients will feel. Tours of resorts are great but give you a much more limited view. In this case we spent 1 night and day at the Melia Braco. This is a family resort and has 2 parts to the resort. In order to really get to use the whole resort you need a club room. There are no elevators and we were on the top floor so the mobility challenged may not find this the resort for them. We really found that the resort had a good deal of Jamaican culture and you may be vacationing with Jamaicans getting away from their daily grind. They had a trampoline and obstacle course plus a kids club for the younger family members. Our dinner was the at the street fair they held that night so we got to start out with all of our Jamaican faves.
We took a short ride the next day for our home for the next week at Excellence Oyster Bay. This is a new resort just opened mid 2018. As such there are a few things to iron out. That being said the resort was quite lovely and located on its own peninsula. Some areas of the beach are not that wide depending on the tide but you can walk quite a while most times of the day. Across the bay you can see cruise ships doc on and off during the week. The rooms are quite spacious and offer room service and mini bar included. The Excellence Club suites are even more impressive and offer extra amenities and access to Club only areas of the resort including their own pool, restaurant, lounge, and pallapa area. The spa has a great included water therapy for any club members or if you book a treatment. This took a whole hour to go through all the steps. My scrub and massage were lovely and ended with me being placed on a swaying bed with aromatherapy to further relax me. Dining option really were plentiful but they did run out of items across the week. The jerk station near the pool seemed to always be a fave of all the guests. The bars were fun and offered different environments across the day. Again they did run out of a few things. Entertainment varied from Excellent (Silver Birds, Live musicians, D.J) to ok (some of the night shows did not resonate with us). Late night there is Karaoke or a D.J. which depending on the crowd could be a blast to meh. We would return but plan to give it a little time to iron out the kinks first. A future note is they are building another part of the resort expected to have Over Water Bungalows and more Club areas.
On my day with the JTB I visited the RIU Reggae and had update tours for Sandals Montego Bay, Sandals Royal Caribbean, and checked out Sunscape Cove, Splash t see what changes AMR made since they purchased the resorts. RIU Reggae is adults only and seemed like a fun option with a color pallet I like much more than most RIU resorts. Both sides of Sunscape had not changed much since I visited the resorts when they were a Sunset property. Sandals Royal Caribbean finished the Over Water Bungalow since out last vist so it was cool to see this suite category added as an option without the long flight to Tahiti. Most changed though is Sandals Montego Bay; this original Sandals looks almost completely new. If you have already been it may be time to check her out again she is refreshed beauty.
As always we try to see another part of Jamaica each visit. This helps me explain tour options to you my clients and just allows us to spend time feeling more involved in Jamaica than just being on a resort located there. We had a singing captain and learned a lot about him and the river we were guided down. It was beautiful and relaxing.
We ended our trip with private transfers by Travel Around Jamaica and hung out in Club Mobay in the airport. Both of these things just make the process of going home more hassle free than the alternatives.
As always I am here to be your first hand authority on the resorts and tours of Jamaica. Please contact me for all your Jami can travel needs.
 
 You can cruise almost anywhere in the world where there is water. It may be a river or ocean cruise. It can be on a large floating city or a smaller more intimat yacht or all the things in between. As an agent I am fortunate enough to have sailed most of the usual cruise lines. A caribbean cruise , a European Cruise from Rome to Dubai, a Pacific Mexico short cruise, and of Course Alaska. Each line has its own personality and focuses and that is where I can really help you navigate all the information you find on line. Specials may make a line that is not usually cheaper not the best choice for the way you cruise. I may also know of lines and types of cruises you never even thought of but once you discover them the wanderlust may take hold. 
New ships come out often and each one trying to offer something new and exciting to entice cruisers to come and experience the ship.  From new ways to have fun like go carts at sea, laser tag, escape rooms, water parks, shooting ranges, bowling, golf, shows galore, and new dining options to luxury accomodations boasting private areas and butlers you can bet there is a cruise vacation out there for you. Most have some kind of kids club to keep the youngest generations happy . They also have great educational options to enighliten persons of all ages about the areas you are cruising in. New on the horizon is Virgin Atlantic's adults only cruise ship that is now being constructed. Ships now offer all inclusive options for dining and drink packes that help make sure ou know what you are spending up front. Some top tier options also include many options for tours at each port. It is all about finding out what you want in your vacation and helping guide you to the best line, itinerary, and ship for your need. 
My current passion is yacht cruising where you rent the ship out and have a captain and a small crew. With a cabin complete with a bathroom and A/C you will comfortably enjoy the area of the world you choose.  There are options across the globe to experience this more intimate, upclose, and less scripted way of cruising. You and your group of friends can hang out and snorkel, paddle board, ski, or scuba to your hearts content. You can experience local culture when you want or return  aboard to dine and drink with your traveling companions, it is up to you.
There are also theme cruises. These vary from the obvious Pirate,to Holidays, different musical genres, or like minded groups. My fave is a week of Jazz activites with names you only hear about but the 80's hairband cruises and Country options are similar.  Cruises like to do Holidays big especially Halloween and Christmas. None more so than the Christmas market river cruises in Europe. Visit cities that look like Christmas cards and get caught up in thier tradiitons. 
What ever kind of cruise is for you if you are considering a cruise please email me or call 620-481-1659 and I would be happy to find just the right option for your next vacation.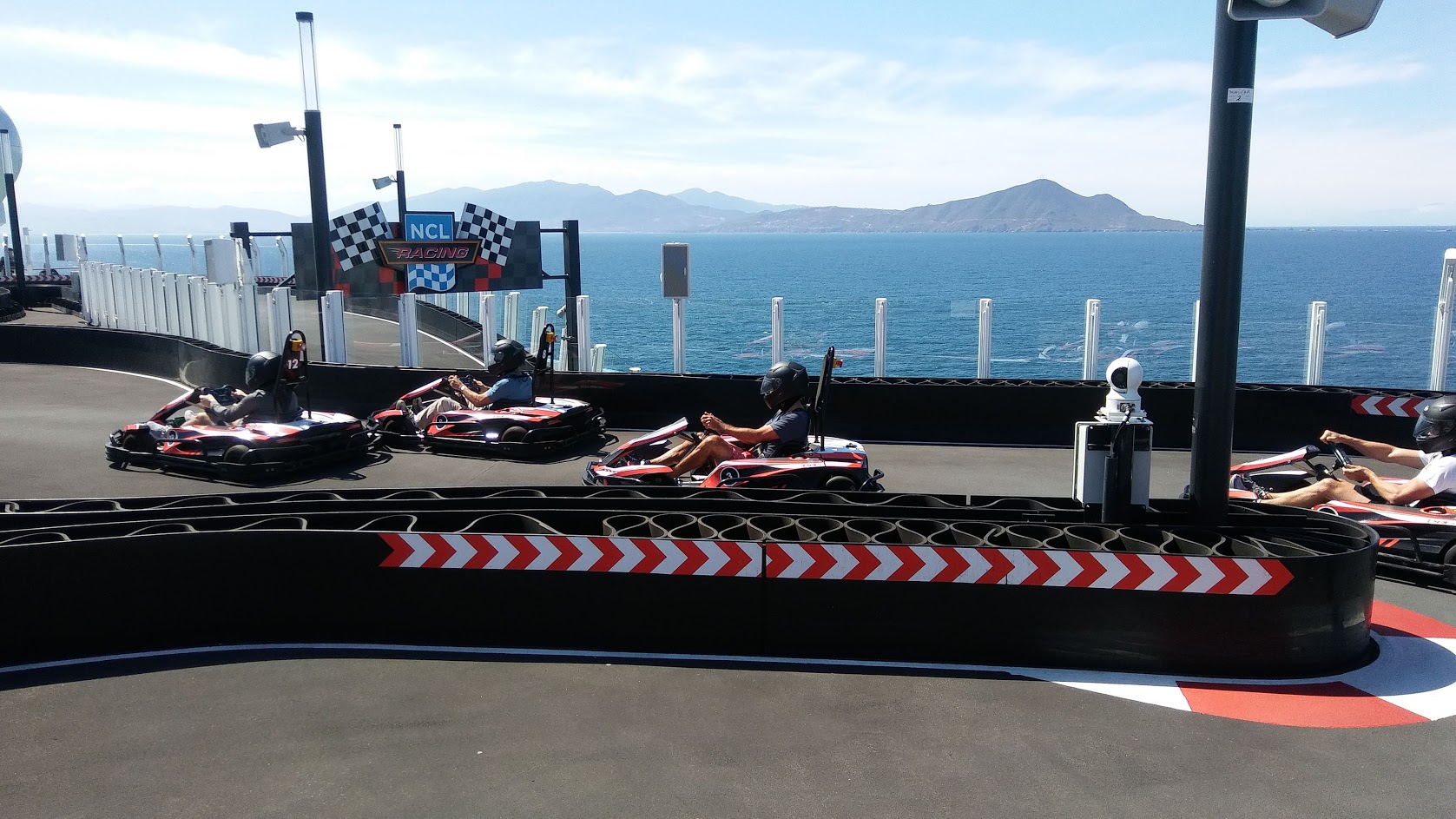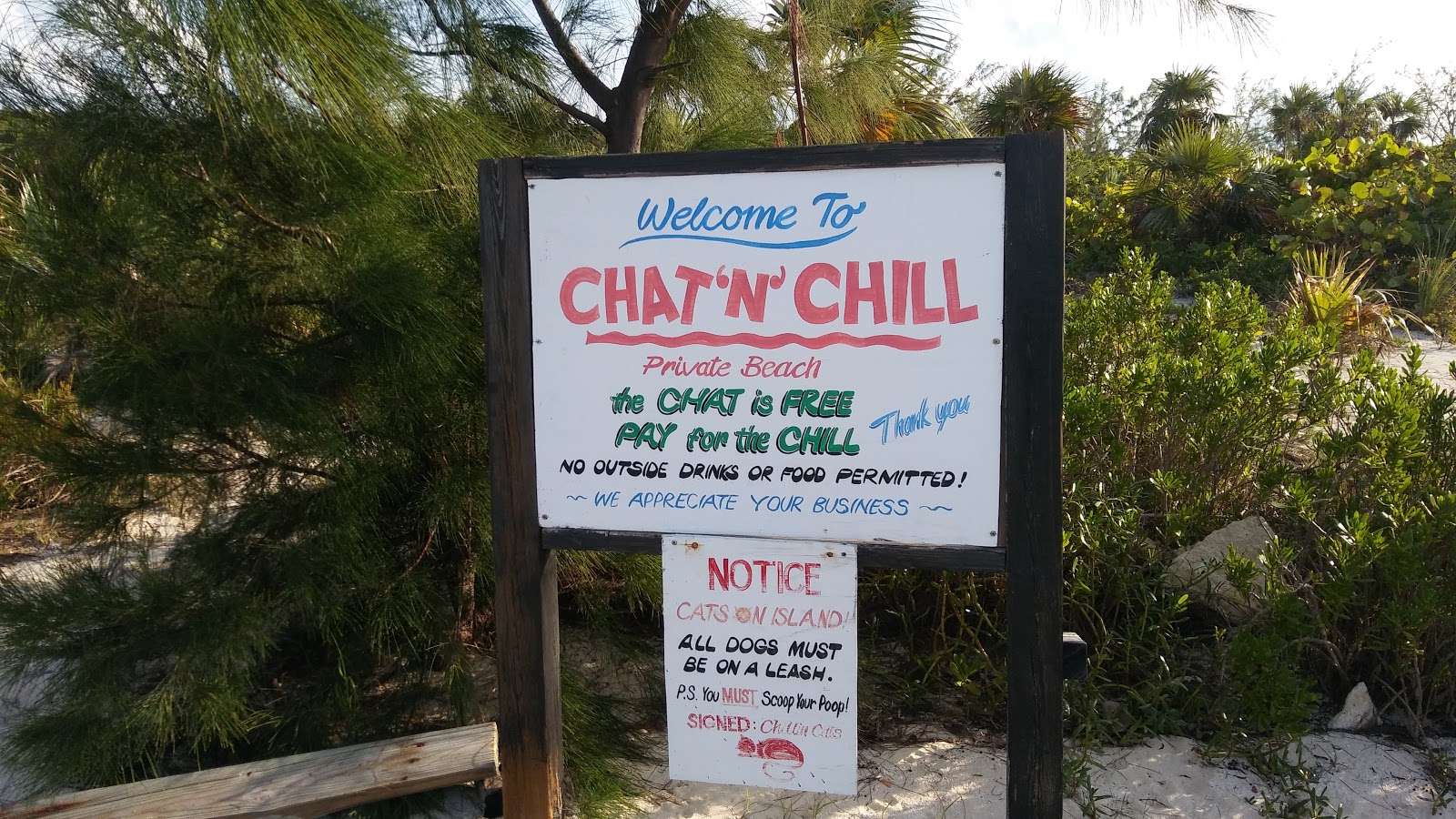 While I was in Exuma, Bahamas for the group trip I toured a villa type resort and explored areas of the island we had not been to before.
 
Grand Isle was located on the same stretch of beach as Sandals and was also nestled within the Greg Norman golf course. It has units from 1 to 3 bedrooms that can be rented for a more villa type vacation. If you are traveling with other family members they will make every attempt to place you close together. It is large enough to offer several view options. There is currently a pool with bluff views toward the ocean and beach. There is a gym and some dining option currently located near the pool area. Coming soon is a pool on the beach level and a more intimate dining option that will extend their current options. These are due to be completed within the year. Each unit is decorated differently with an amazing amount of detail for rental property. They all come well-appointed including a washer and dryer. You can buy your own groceries on the way there or have the kitchen stocked before arrival. For a small fee you get a golf cart to transport you around the resort. I think this is a good home base for those who like to do things on their own. It is a 20 minute plus drive to the hub of activity so you really need to be there for relaxation and tours.
 
On our previous trip we did the 4 C's full day tour. This allowed us to see giant star fish in crystal clear water. You would have sworn they were just a few feet down but my husband assures me that he barely made in one breath to pluck one up for us all to see closer. We swam with the piggy's next. Yes, I said piggy's. The stories vary a bit on how they got there but as soon as they hear the boats they know it is dinner time and out to the boats they swim. These pigs can be large to little piglets and it is actually a cool experience even for those who doubted it the most. We past many Cays with homes of the rich and famous perched upon them. About halfway through the tour we stopped at the Yacht club and had lunch and drinks. Though there were some yachts the place is more rustic than the name leads you to believe. Next we were off to swim with the sharks at Compass Cay. These are actually nurse sharks so no need to worry about becoming their lunch. They are however pretty good sized and with snorkel gear and underwater cameras it was a cool experience. Next we were off to a sandbar in the middle of the Caribbean Sea at low tide. I tried and tried to get a picture that did all the colors of blue justice and I think I failed. It was just so beautiful. our next stop was the Thunderball Grotto so named because it was in a James Bond movie. You have to go underwater to enter the grotto but once in there is a large space. Many picture opportunities are available and there were a good amount of fish. Our last stop was at Iguana Island where we played with or ran away from the large population of Iguanas. Overall this was a long tour but one of our favorites so far.
 
We also did the Eco Tour last time. This tour departs from Georgetown. We started the tour by stopping in a cove that had several sea turtles. They came up to the boat and we fed and watched them for a bit. This tour also took us to a sandbar but it was not at low of a tide so we felt a bit more like we were just in shallow water. It was pretty and we were kind of hoping to see a shark but were not that lucky. We were soon taken to a different area to snorkel and one of the crew got in the water to direct us to some cool finds. Next we were off to the Chat and Chill which is a nice little hangout on Stocking Island. One of the coolest things here was the stingrays that hangout at the shore. There was also a bar and grill that offered you a chance to leave a shirt, hat or your signature somewhere in the bar.
 
This time we rented a car and explored the island on our own. Coco Plum beach is amazing at low tide as you can walk out a long distance. in the other direction from our resort we went all the way across the bridge to Little Exuma to the Tropic of Cancer beach. This was beautiful and almost deserted. After a while of swimming and taking the typical I was here pics we were off to Santana's bar and grill. They fry just about anything you want. Nothing better than some deep fried lobster while staring out at the beautiful blues of the ocean drinking maybe a beer or two. The Pirates of the Caribbean actors were said to of spent many an hour here while filming. Our most exciting find though was the lemon sharks that hang out off the beach. They are very timid but cool to watch. There is also a ship wreck just of shore. Returning to Georgetown we caught the ferry to Chat & Chill. Here we introduced our friends to a lovely song bird we met last trip. we also got to introduce them to the stingrays they rubbed up against your legs like a cat may do. Down the beach you could purchase squid to feed them and they would suction it out of your hand. This pretty much filled our whole day until it was time to return and get ready for dinner.
 
Our final exploration occurred after checking in for our flight. The waiting area is quite small offering limited food, drink and shopping so we opted to go across the street to the bar and grill there. We had a few drinks, some sandwiches, and left our signed currency with the others hanging around the bar. There is a bit of a chance to souvenir shop as well. We left in time to clear security and wait a bit for our plane.
 
It is my goal to explore and experience the places I go to better guide and match the vacation to my clients needs. Please use the form to contact me to let me know what kind of vacation I can help you with .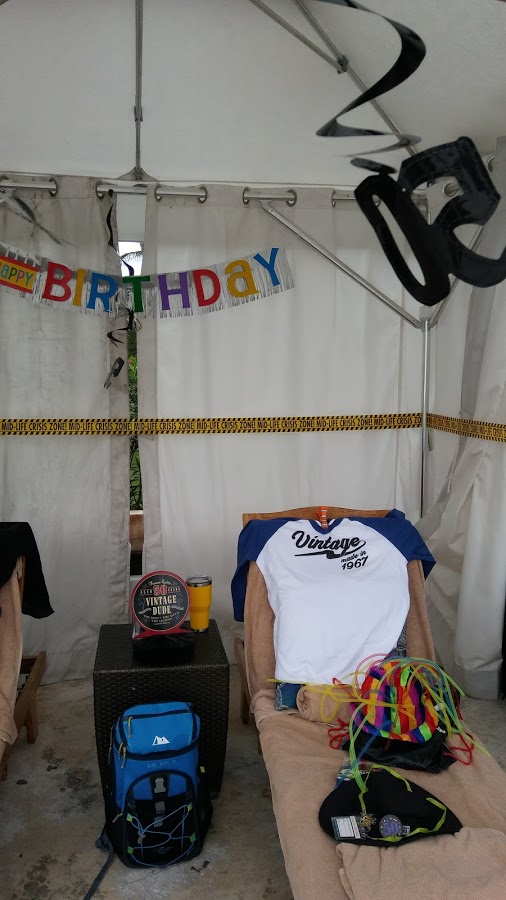 Our last group trip was 8 of us for a family member's milestone birthday to Sandals Emerald Bay in Exuma, Bahamas. There is something inherently fun when you bring a group together for a vacation. I know some worry that they will not be able to do their own thing but we have found it to be just the opposite. A group vacation provides built in entertainment and like-minded people when you want and a solitary or couples vacation when you don't. This is a smaller group but slightly larger groups can qualify for reduced costs or even free rooms or air. We did not all arrive or leave on the same day so we had extra flexibility to fit the vacation to our time off and monetary concerns.
We had 8 very different people when it came to vacation style. We had many meals together but also had intimate dinners as couples as well. One couple had a beautiful candle light dinner one night while the rest of us got together for drinks and then dinner at the French option. Some of took advantage of the wonderful massages and other services offered at the Red Lane Spa and other never set foot inside. One of couples was super active and hiked, walked, canoed, paddle boarded, snorkeled, and went night crab watching. A few individuals joined them for some of this but they mostly did it on their own. Some just let the sand or pool gravity take them away and relaxed. One couple went on a tour to swim with the pigs; but the rest of us stayed at the resort having done this on a previous trip. All but one couple rented a car and explored the island. Driving on wrong side of the road to check out beaches, bars and even islands just off shore by ferry. Some of us went to the returning guest dinner and some opted to do their own thing that night. We joined each other for night time entertainment as it worked for each couple. With free Wi-Fi the location of others was only a message away. Many nights ended with Karaoke, pool, and ping pong, dancing, or playing a card game someone brought. The takeaway here is do not be afraid to join a group as you can always make it your own vacation at any time.
There were certainly some things we could all agree on. The resort is located a large stretch of soft white sand with no vendors unless you sought them out at the very end of the beach. The water is an amazing shade of blue. The Greg Norman Golf Course offers challenging play and beautiful vistas along the ocean side. The resort was lush and beautiful. The addition of Soy and Kimono's offered great sushi and show cooking. Bombay added Indian food as an option and our family style dinner with the whole group was one of our favorites. The stars shine so bright at night that they were their own show. We still find this resort to be more laid back in the day and night compared to many that we have been to which was great for some and a bit disappointing for others. The island feels very safe and with one main road it was easy to navigate and get out and experience it.
If you are considering a group vacation for a wedding, anniversary, birthday, family reunion, or just because please contact me and I would be happy to help coordinate your travel.
 
When you are traveling outside of the United States chances are you will be spending money on things like souvenirs, food, transportation, and entertainment. Even if you are staying at an all inclusive resort or on a cruise, where most things are included, you are likely to need some cash. The question is will U.S. dollars be good or do you need to exchange for the local currency? My personal experience in the Caribbean and Mexico is that the U.S. dollar is accepted most everywhere. Keep in mind they may give you local currency as change so it always helps to check the exchange rate. Many places will have a posted exchange rate so it is always good to look for that or ask before completing a transaction. Large expenditures may not be legal in Mexico and may have to go on a credit card or be in local currency. On resort you can generally charge most things (tours, spa, gift shop) to your room if you gave them credit card information at check in. If you are going further from the United States and vising Europe or other Continents it is always good to take a little starter cash in the local currency. This can generally be done at a local bank. Not all banks do this. Most will charge a fee and will likely take up to 2 weeks to get the funds you are requesting. My local bank charged me $5 and will take 2 weeks to get me Euros, Jordanian Dinars, and Emirati Dirham for my up coming cruise. I could use ATM's in each area or exchange at the airports to get local currency but it is nice to have some to start out with and I avoid ATM fees that can really add up as well as international fees. I also have less concerns about having my card skimmed. The bulk of my costs will be prepaid or put on my ship account and settled with the card I gave them while setting up my account with the cruise line. The goal is to spend as little precious time during vacation exchanging cash or standing in line at ATM's. I would not advise you carry excessive amounts. You always want to use safe travel basics. What you do carry should be in a zippered or difficult to get to area on your person and should never be flashed in public. Always keep this and all valuables in the safe at your hotel or on your cruise. What do you do with any leftover local currency? Many keep it as souvenirs of their trip. In most places there are opportunities to donate the funds to help out local charities. You may choose to leave it as a tip for your maid or room steward. If you have a large sum you may return home with it and do a reverse exchange similar to how you got the currency in the first place. I hope this help make your trip more enjoyable. As always travel and explore but be safe and mindful.
Hello all ! You have kept me quite busy with your own trips so I have had little time to tell you what I have done the first 3 months of the year to make me a better travel agent for you. I attended the Sandals Home Based Agent conference and Sandals Wedding Specialist training at Sandals Royal Bahamian. I also spent a week in the Riviera Maya checking out 10 more resorts and one more tour so I can share more insights with you. The Home Based Agent conference was a chance for me to meet back up with key resort personnel and to see changes at Sandals Royal Bahamian and across the chain. They had just finished a major remodel at the resort before our arrival. Colors and textiles are different but things are still similar for those of you who have already been. They reduced the need for reservations which is wonderful. We toured many of the new room levels offered since renovation and got to dine around and sample the cuisine. We also got to hear the V.P of sales belt out several tunes in the Piano Bar. It wasn't all fun as our days were spent learning about all the new changes across the brand. The new rooms and changes are really going to impress you. Some of the agents spent the last day enjoying the resort or a tour but I opted for the Wedding Specialist training. Sandals has so many ways to make your day special for a couple or a large group that it too most of the day. I would love to share with you the different décor, cake, and even specialty drink options they have now just give me a call. We can also discuss the amazing new venues like the over water chapels that you can choose from at each resort. We learned how to help make your experience from booking, to wedding, to weddingmoon a relaxed and fun event. My week in the Riviera Maya offered me a chance to visit more resorts from Puerto Morales to Tulum. We began our vacation by trying out a new transfer service Kalido and other than having a bit of a hard time finding them when exiting the terminal they were great in both directions. Our home base was the adults only Breathless Riviera Cancun. Their motto is welcome to the party and we experiences plenty of that. If a party is not what you want then there are 3 distinct areas for you to check out to get away from activities that may not suit your tastes. We spent a day at Secrets Silversands. Again an adults only option this resort has a more laid back feel and a deeper beach to lounge on. We found the water bicycle aerobics one of the more interesting things we have seen. The resort is not as large as I expected it to be. The bungalows over the pool at the end of the resort are an interesting addition. I spent another day visiting a variety of resorts with Amstar transfers. Dreams Tulum (Family), Akumal Bay (Family holistic), Secrets Tulum(Adults Only), Platinum Yucatan Peninsula (Adults Only), Ocean Riviera Paradise (mixed options), and Dreams Puerto Adventuras. They were a great mix of options and I would be glad to help you decide which one is for you. We took one day and did the half day tour of Rio Secreto. The Maya ceremony mixed with the underground cave that we explored/swam in made for a great day. They do not let you bring a camera for safety but the pictures you purchase later make up for it as there are picture of your group and professional cave photos. Mexico really offers a diverse range of resorts and tours. Make sure you let me know all the things you really want from your vacation so I can best match the options to you.
/