Shopping Cart
Your Cart is Empty
There was an error with PayPal
Click here to try again
Thank you for your business!
You should be receiving an order confirmation from Paypal shortly.
Exit Shopping Cart
Island Girl Vacations and Travel
Memories to last a lifetime!
We just returned from a week spent with a group of 12 friends in St. Lucia at Sandals Grande St lucian . This group has increased each year and was there to mainly celebrate one lucky guys big 50 birthday. As time has progressed we stressed each member doing thier own thing to ensure that not only is it a great group vacation but  an awesome personal one as well.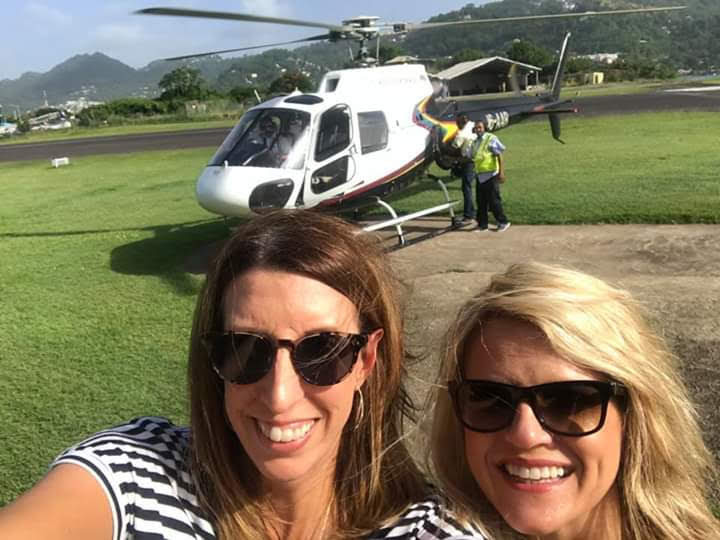 Many of our group opted to take the Heli transfer to and from the resort. This greatly reduces the time it takes to arrive and depart.  Some of us had stays before or just a partner who would not do it. Everyone had great things to say about it and thought it was a beutiful ride. On the return you can opt for a longer trip to see a bit more of the island than what you saw on arrival. If your fears dont prevent you I reccomend at least doing it in one direction. Driving also gives you a totally different view of the island.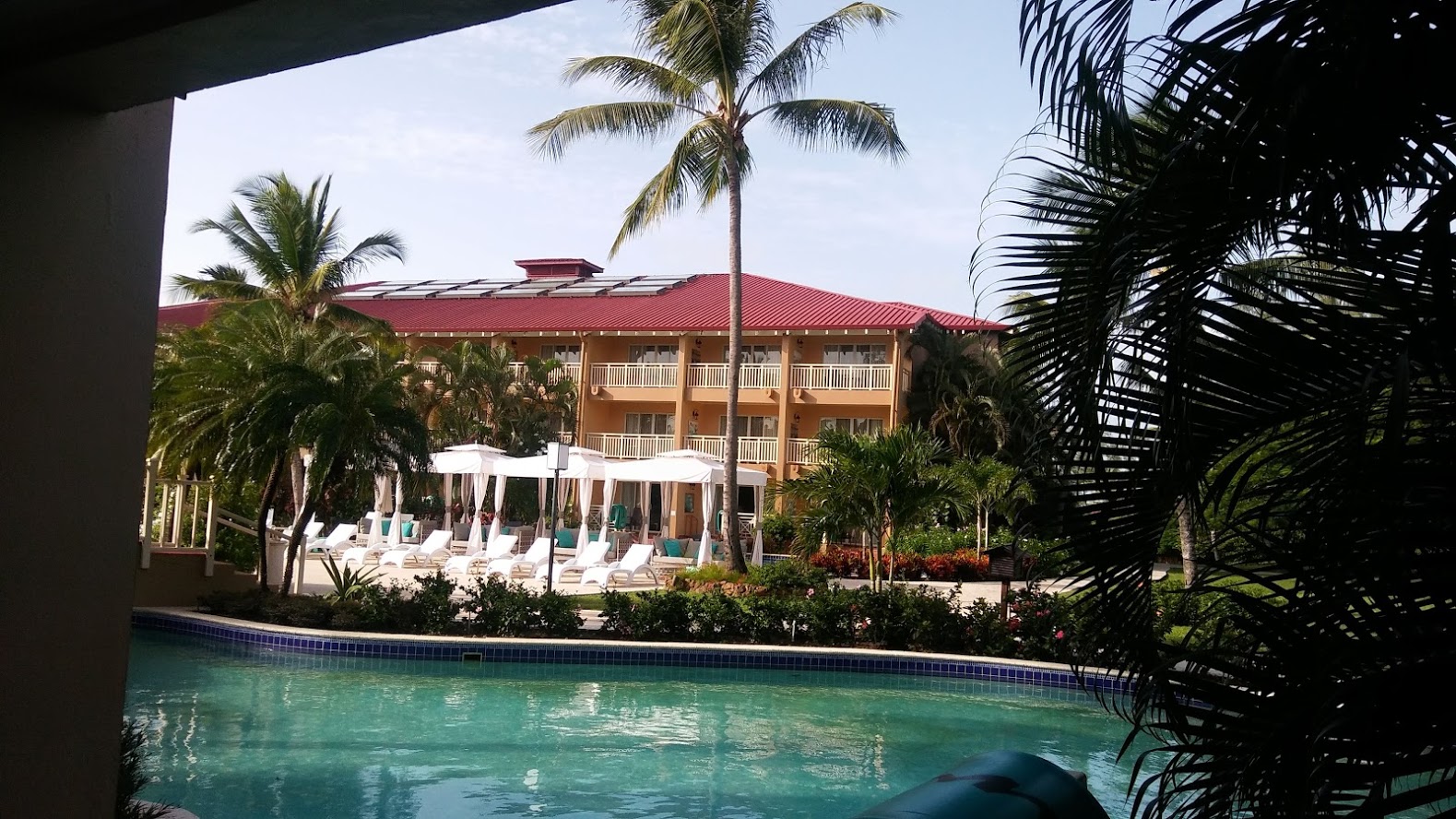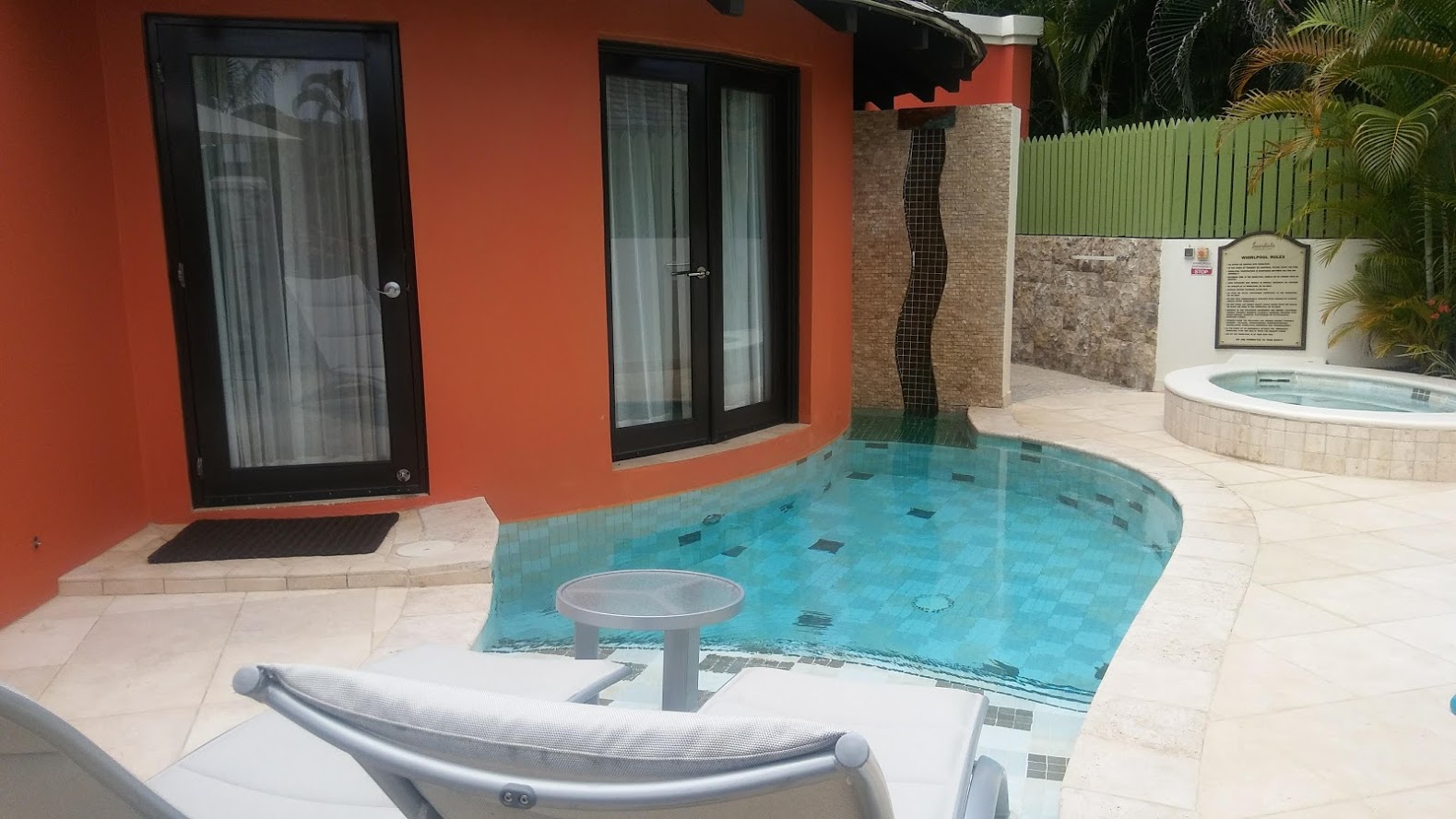 Most of our group had swimout rooms but the birtrhday boy had a Rondaval with a private pool, hot tub, and Butler.  Our rooms were concierge rooms which meant we were able to PIck our additonal alcohol options, order roomservice, or call the concierge for helo making reservations, tours and spa appointments. A butler takes that a bit further being reachable by a provided cell phone to do all the things a concierge would plus escort you to dinner, set up chairs in you prefered location with a cooler of drinks, bring you meals if the sand gravity strikes, or even grab items you may have forgot in the room.  The birthday couple are getting more used to being spoiled by them and will likely never travel in a lower category. 
Being a group we had some extra perks. We had a cocktail party on the Terrace just for us. We had a group dinner at Kimonos and Gordons and a final one just for us near the beach. Anyone who travels with more than a few people knows how hard it is to get seating for the whole group. These dinners help ensure everyone catches up across the week.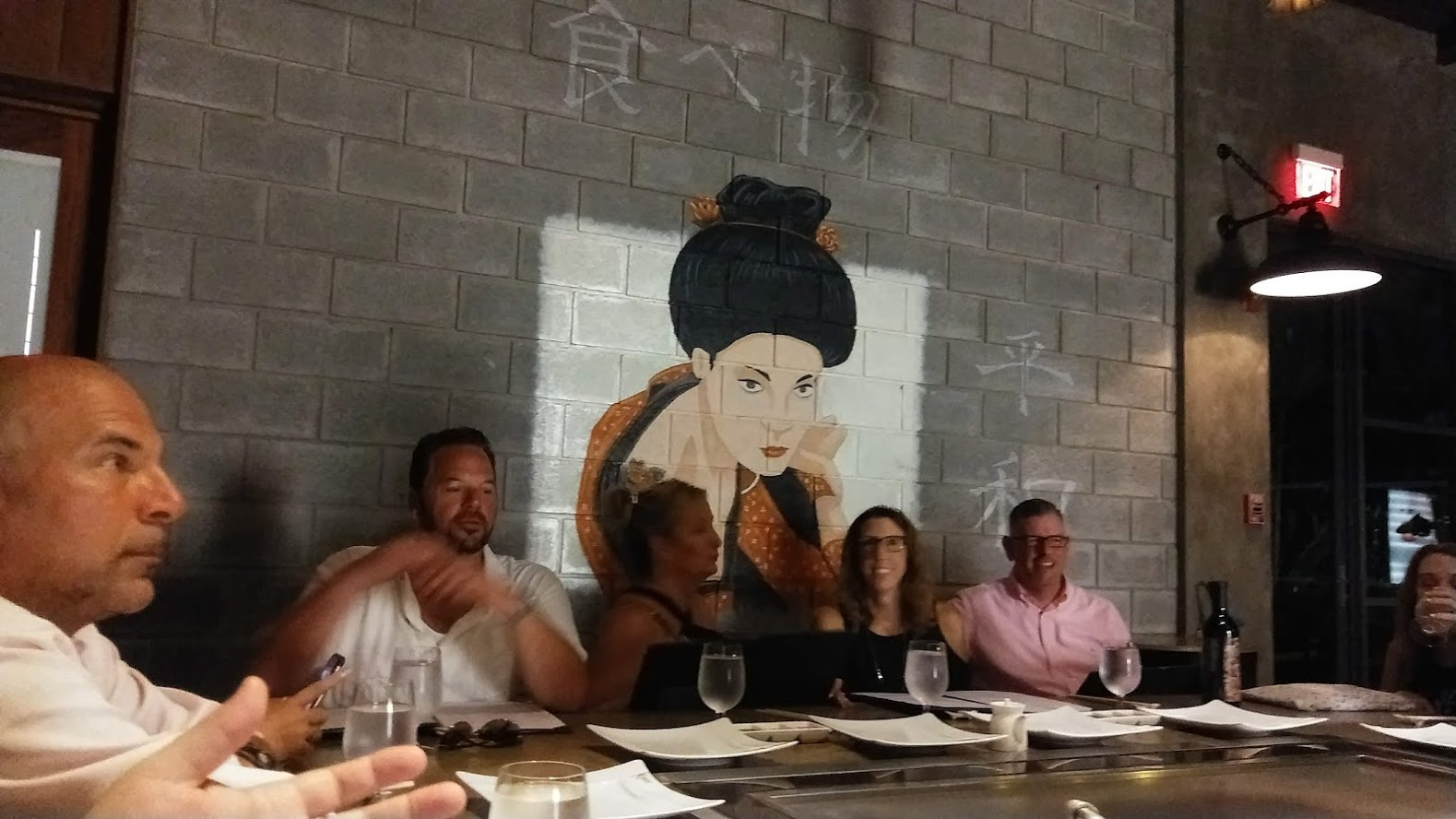 One of the things we try and make sure we stress on the group trips is that everyone also do things to make it personally a great vacation.  This meant that the rest of the dinners were chosen to fit individual preferences .  Many of us ate at Bombay twice as we love Indian but others did thier own thing. This was especially true across the day. Many in our group took the short walk to PIgion Island and climbed to the ruins of Ft. Rodney and further to see the gorgeous view from the top. Groups also went out and snorkeled from shore and saw turtles, rays, octopus, squid, and many colorful fish. Sandals offers snorkel trips in the price but they enjoyed choosing thier own time.  Across the week many also tried the paddleboards, kayaks, and hobi cats. Some got together and did the JJ's tour to a waterfall, the mud baths at the volcano and to snorkel below the Pitons. After dinner we often broke into groups to watch the shows. karaoke, hang at the pub, sing along at the piano bar, or dance. My favourite spot is the firepits on the pier. Iloved the feel of the breeze while we listed to the waves and gazed at the stars. The sunsets were pretty nice too.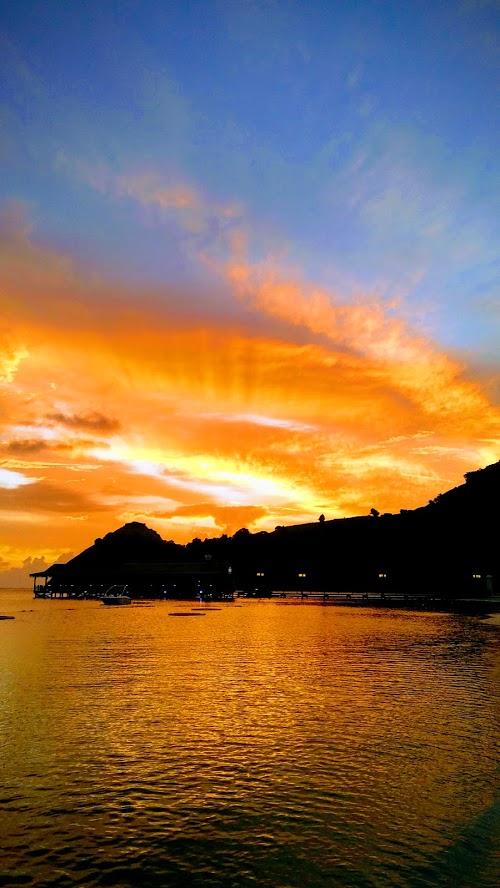 As an agent I spend my time visiting other resorts on the island and seeing updates at the resorts we may have been to. In this case one major update is the Overwater Bungalow. They are currently located at the end of the resort but the future addition will change that. At the end of the pontoon is an Over Water Chappel that offers a great option for destination weddings. These bungalows offer a much closer option for most of us in the US.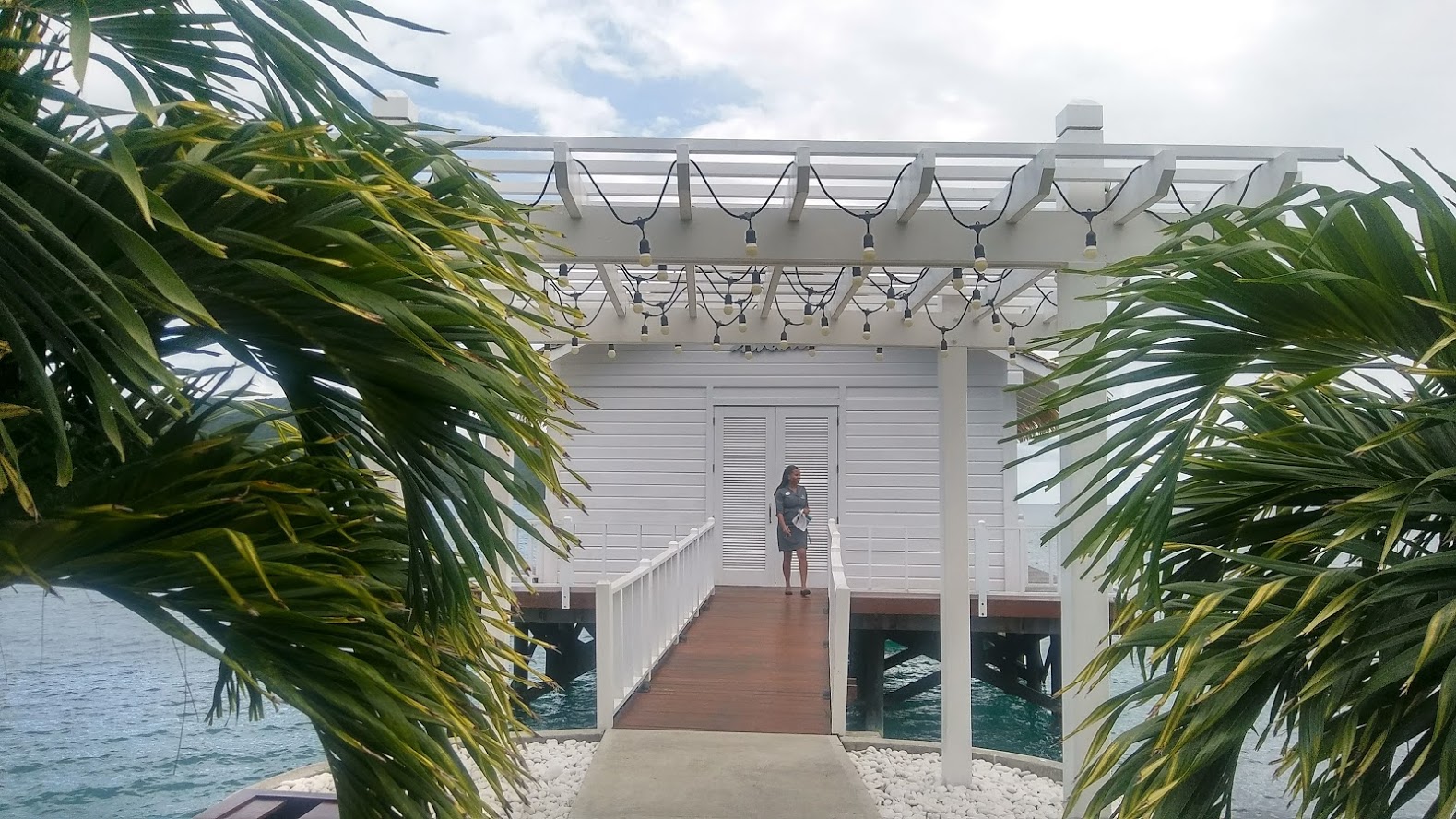 These bungalows come with butler service and all meals included. That too is a plus as most Overwater Bungalows in other locations usually only include breakfast. These suites have the glass floor in a beautifully appointed layout. The multitiered deck area has an outdoor shower, soaking tub, various seating, overwater hammock, and direct water entry. We can vouch for the variety of colorful fish and sea cratures you can see right around your bungalow.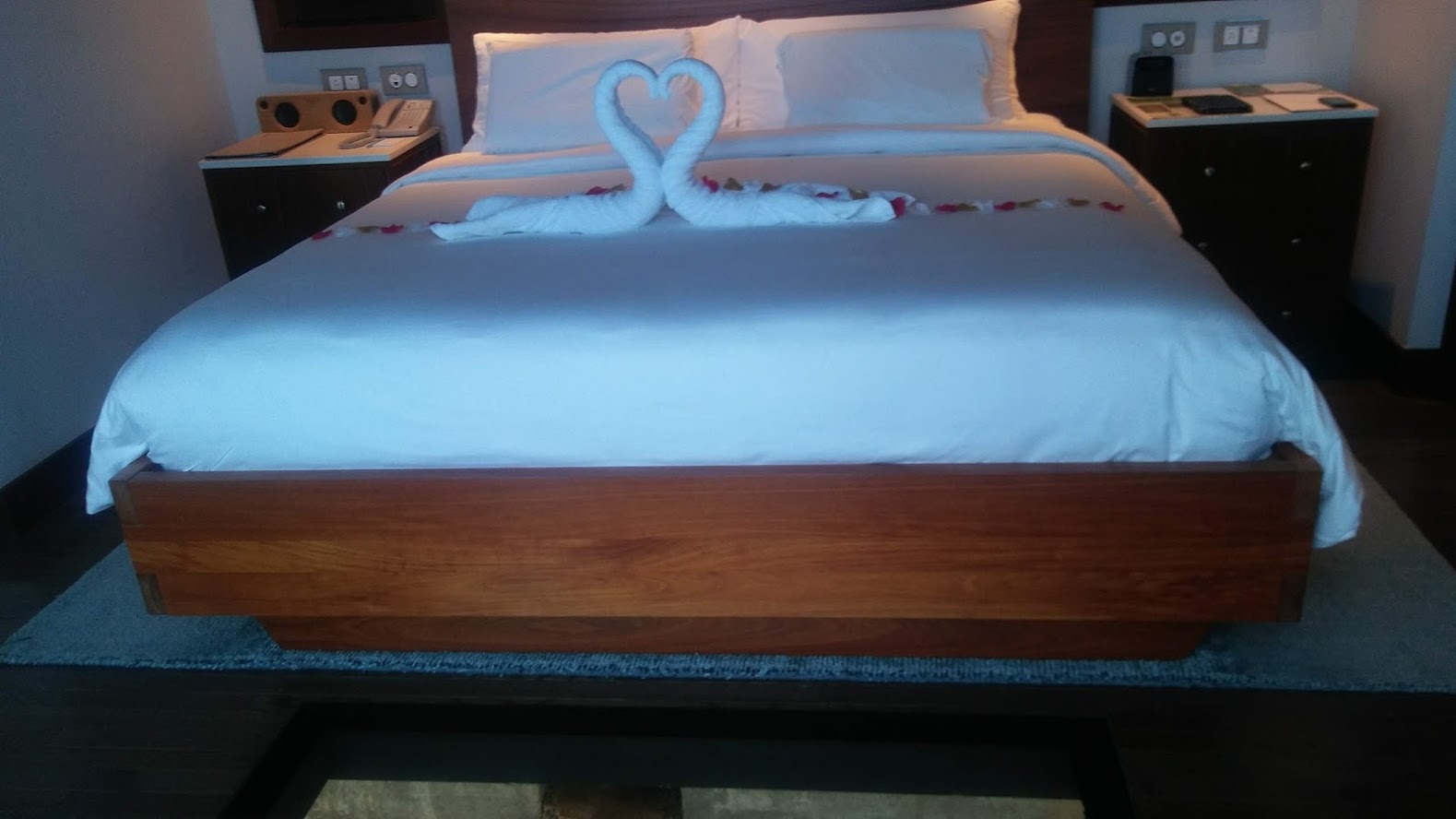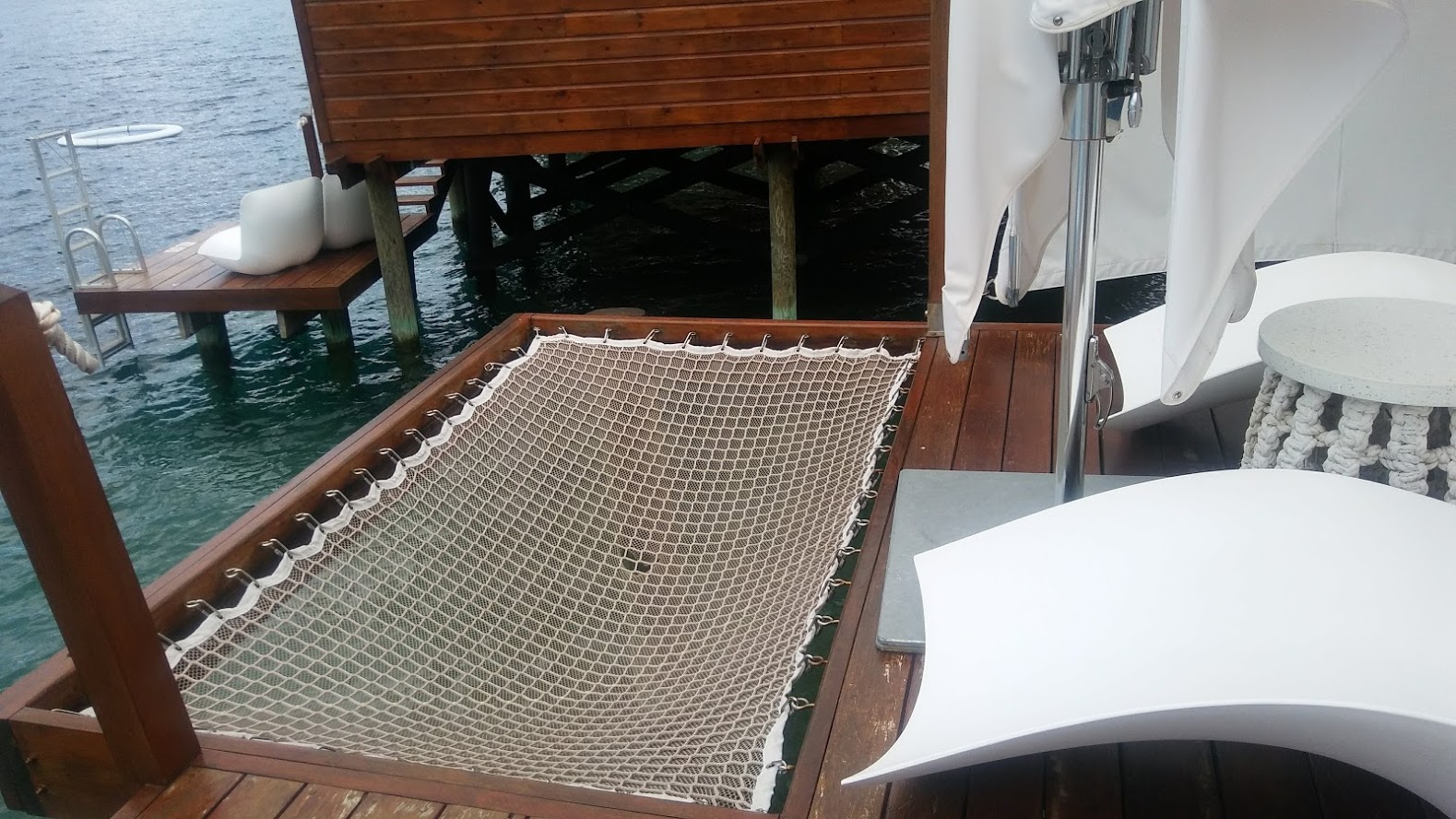 I get asked a bit why it is important to use a Travel Agent/Advisor. My answer is always that the right agent will offer first hand experience with your location, resort chain, or tour company. I know you see I vacation a lot but what you miss unless you read or look closer is often I am working too. Gone for me are the days of just relaxing and doing what I want on vacation as I try to expand my knowledge to ensure that I can best match you with your desired vacation experience. This trip to St Lucia I experienced or toured 10 resorts, 5 of them were thanks to the support of the St. Lucia tourist board. They love to show case thier island. They provided a driver so I could see Cap Maison, Royalton St Lucia, Royalton Hideaway, Windjammer Landing, and Calabash Cove. These were all very different properties from where I stayed and eachother.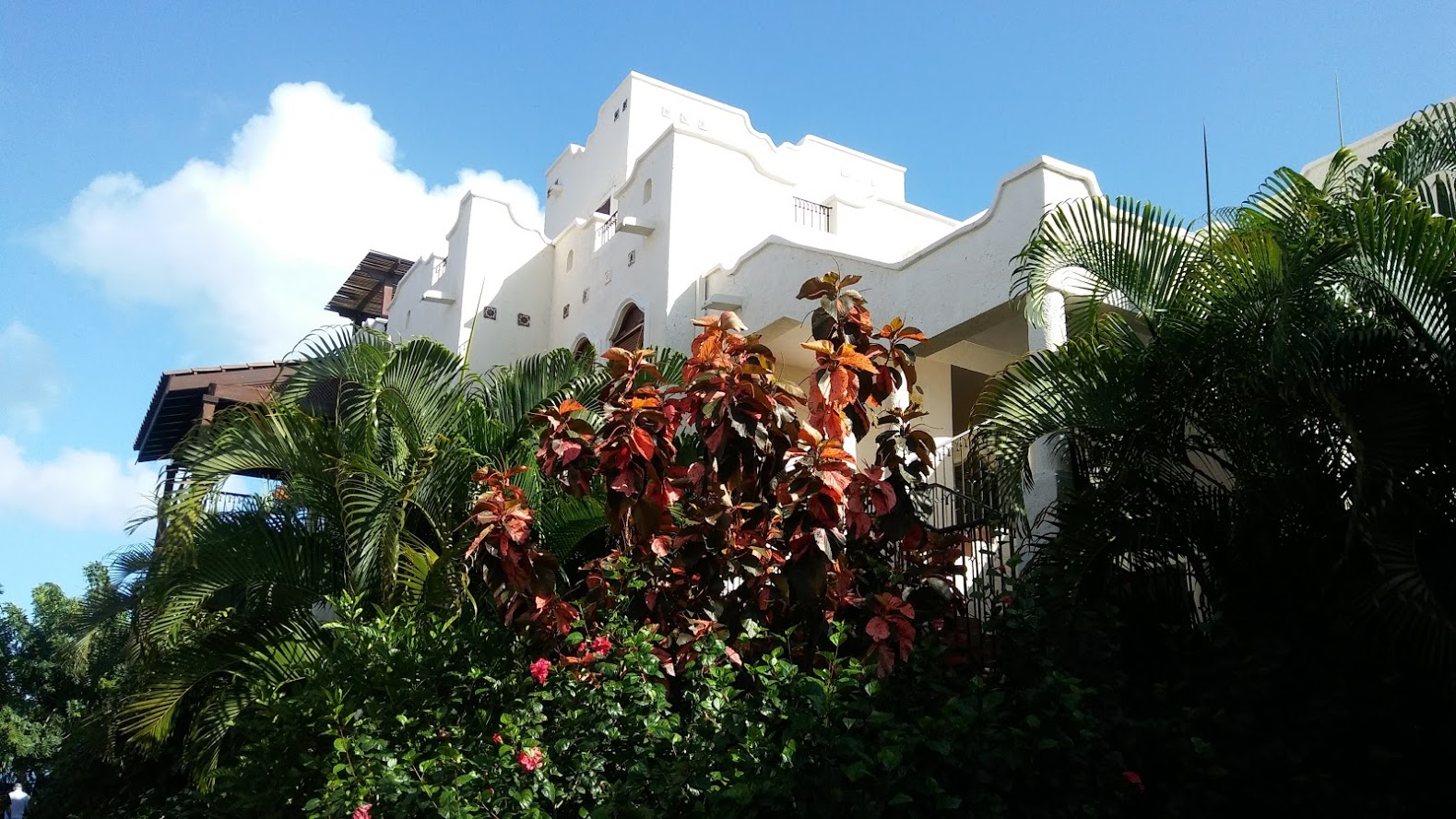 CCap Maison felt like a Spanish Hacienda was dropped along the shore  of St. Lucia. Spanish architectural accents abound. This boutique resort offers different meal plans, and a variety of rooms and suites including muti bedrooms and the possibility of a roof top pool. There are a couple pool optins and a special dining area at sea level where your champagne can arrive by zipline. The resort has a honour bar and gift shop in the main area. It also boasts an impressive wine selection in thier celler. A spa is on site if you need even more relaxation. This could be a good opiton for families or those who do not want a larger resort experience. Steps could make it more difficult for mobility challenged people.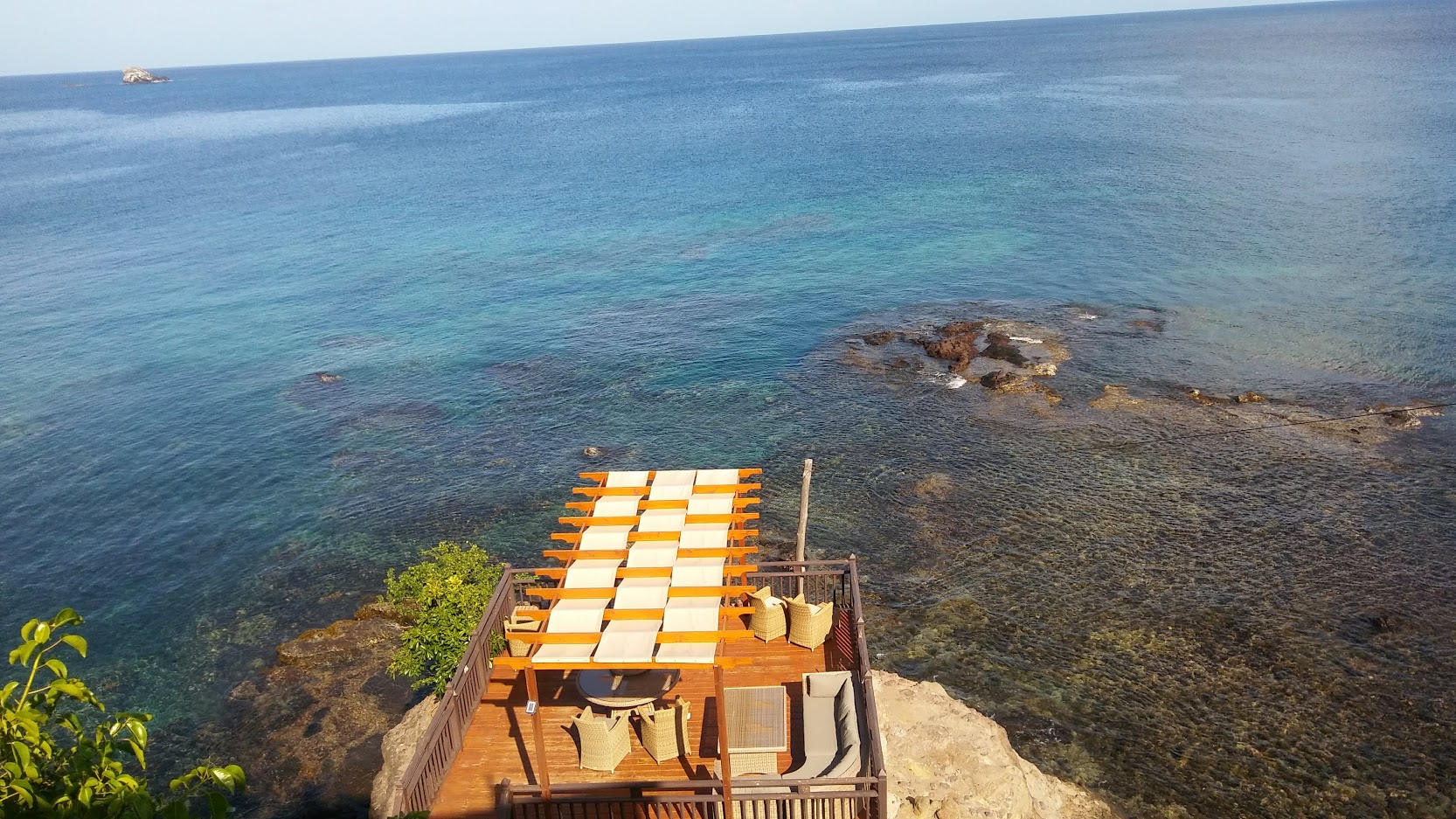 WRoyalton St Lucia and Royalton the Hideaway were also visited this trip. The Hideaway is adults only but has use of all of Royalton St Lucia. This resort is similar to most Royalton properties and is the largest room wise of those I have seen in St. Lucia. They offer a lot of family opitions and could be great for groups. I do generally advise my clients to go with the Diamond level rooms so they never feel like they do not have acess to the whole resort.  The spa has a real wow factor as well as wonderful relaxation area and the gym should make the most dedicated peopson happy. All the ground floor rooms are swim outs which I enjoy but may push those with younger kids to higher floors. NO worries though there are plenty of elavators.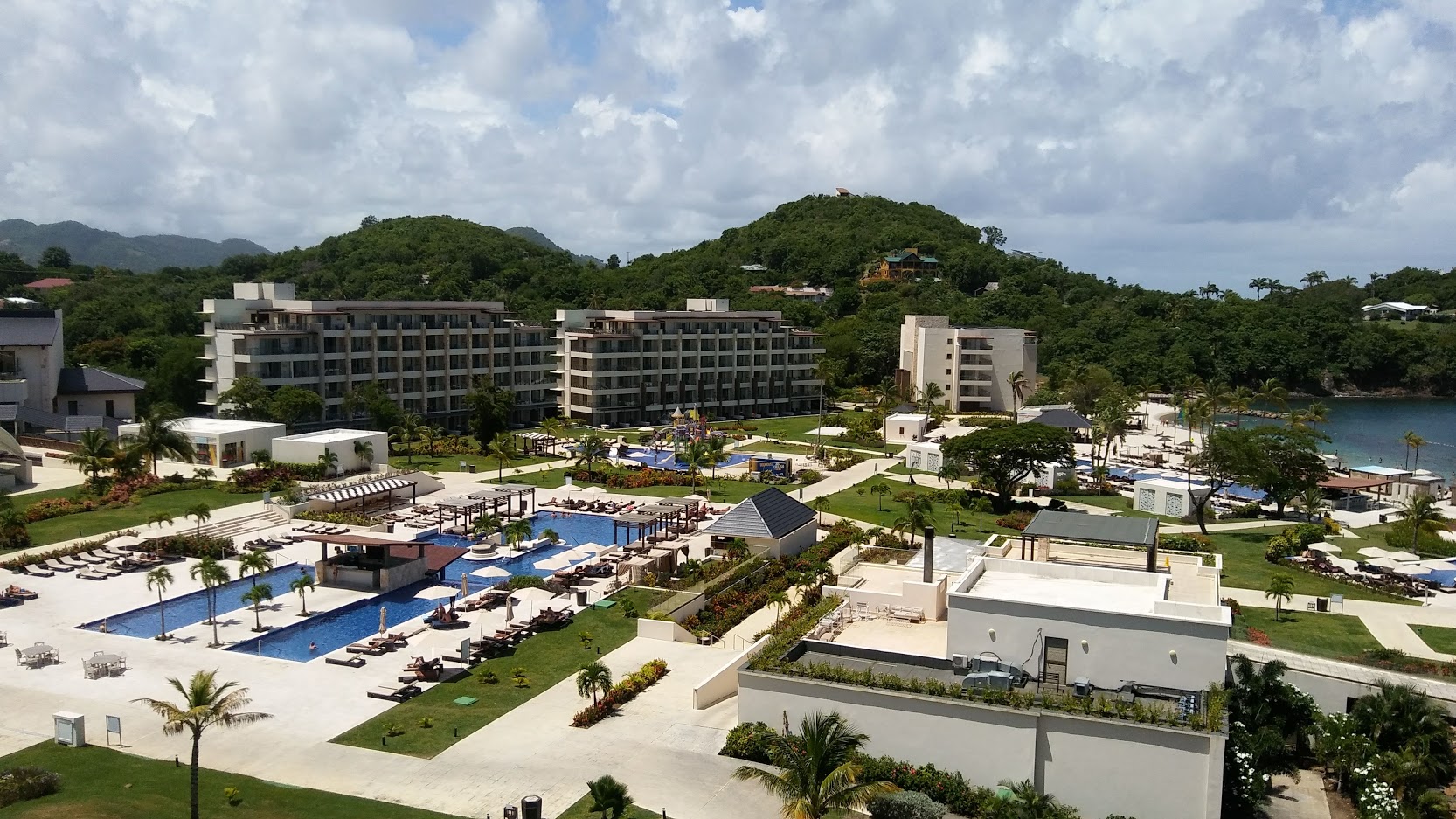 Windjammer Landing is under new management. It is a very large property from the water to the top of the ridge. Shuttles run to get you to different areas. The original parts of the resort hav a bit of the feel of the Greek islands. Especially the rooms that are whitewashed concrete and blue doors. The resoort offers a variety of meal options as well a many different villa options. Thier new focus is offereing a quality product. For example the fruit punch is real blended fruit not some premixed thing. We had lunch there and it was certainly tastly and not just your average option. They offer a smaller gym and a full service spa. Thier relaxation room has the most delicious scent I could have lounged there all day.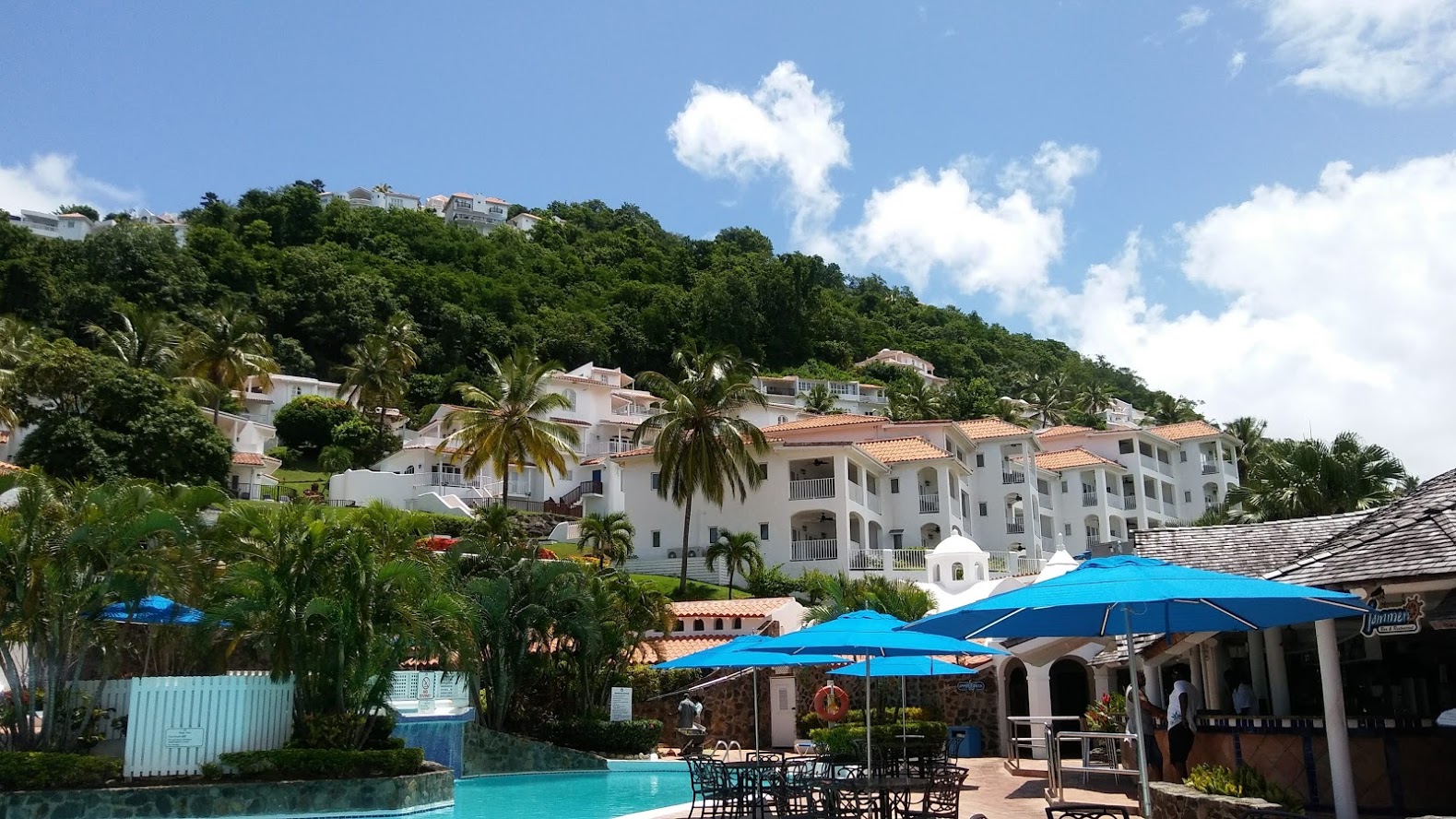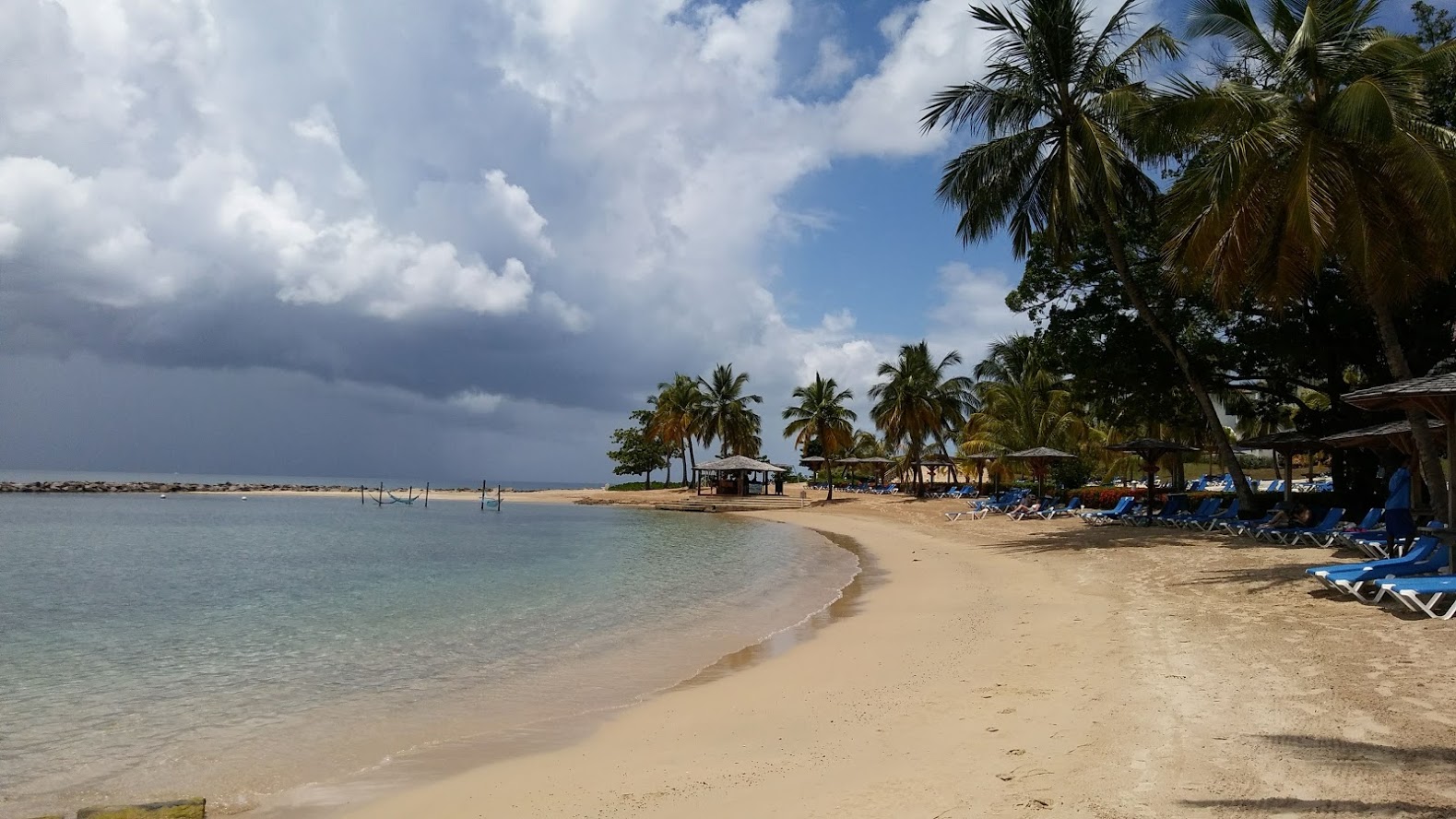 Calabash Cove was my final Boutique resort for the day.  The smallet of those I visited they do not even wear name tags as they expect you will become fast friends and know everyone in a short time.  They also offer a variety of meal and drink plans. Suites can be swim out , across the lush gardens, or beach bungalows with a private pool. The rooms were spacious with a nice set up of alcohol, minibar, and a open bath. The beach was a short walk away from the main house and offered non motorized water sports options. A gym ans spa completed this cute property. If you want to go and be wrapped up in your partner this would be a great option. They also say for 20 rountrip you can take a taxi into town to try local dining options.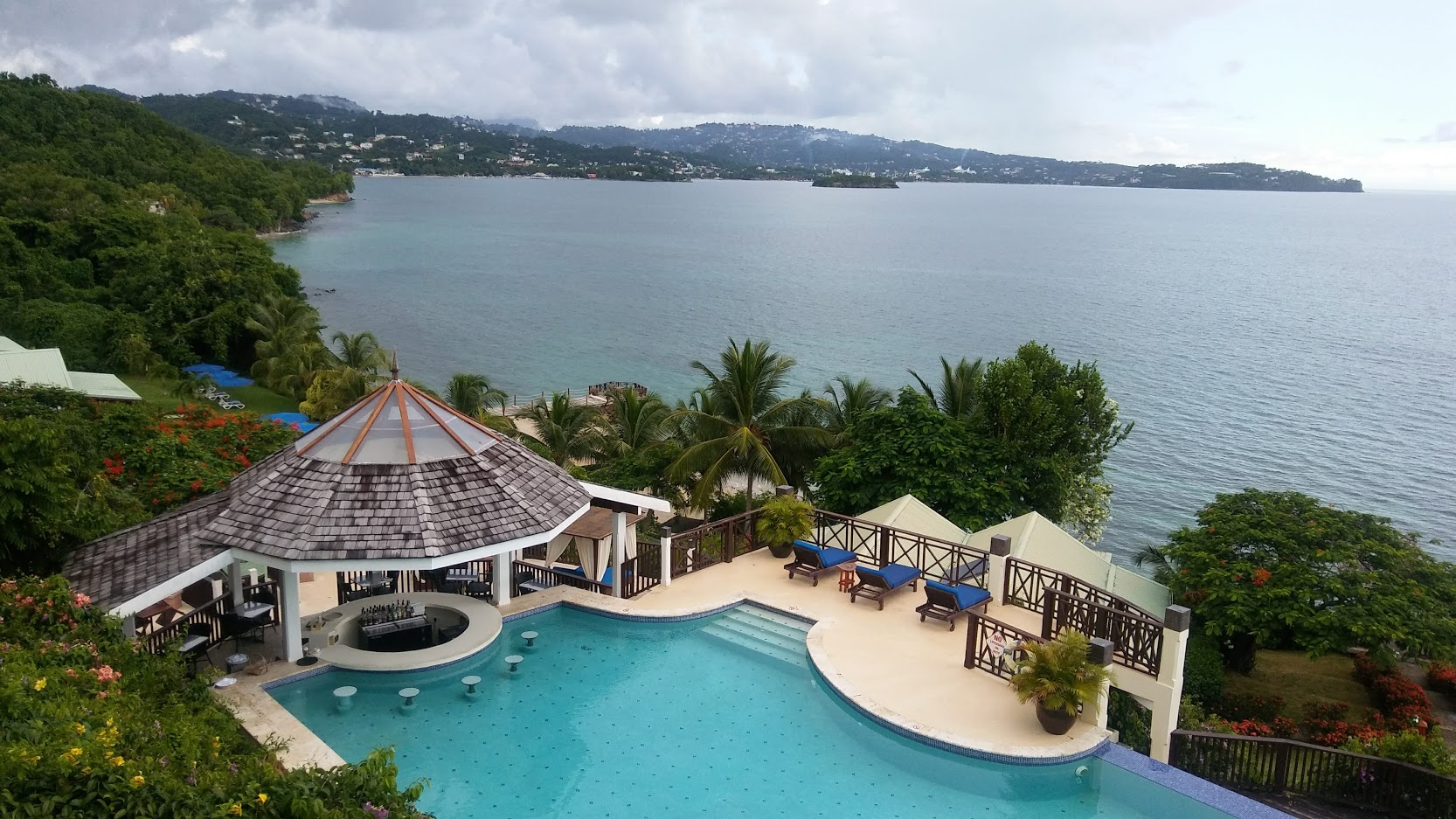 I find I am lucky to see so many areas and resorts. I look foreward to sharing these experiences with you and helping guide you to your next lovely vacation.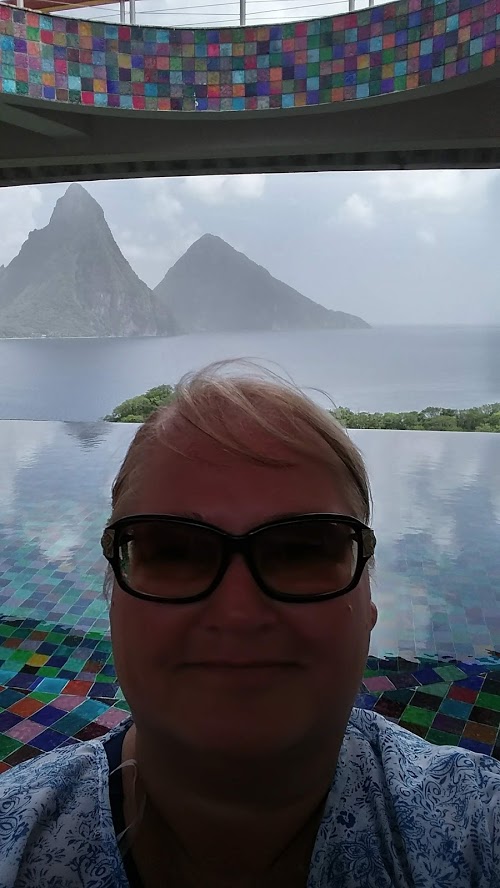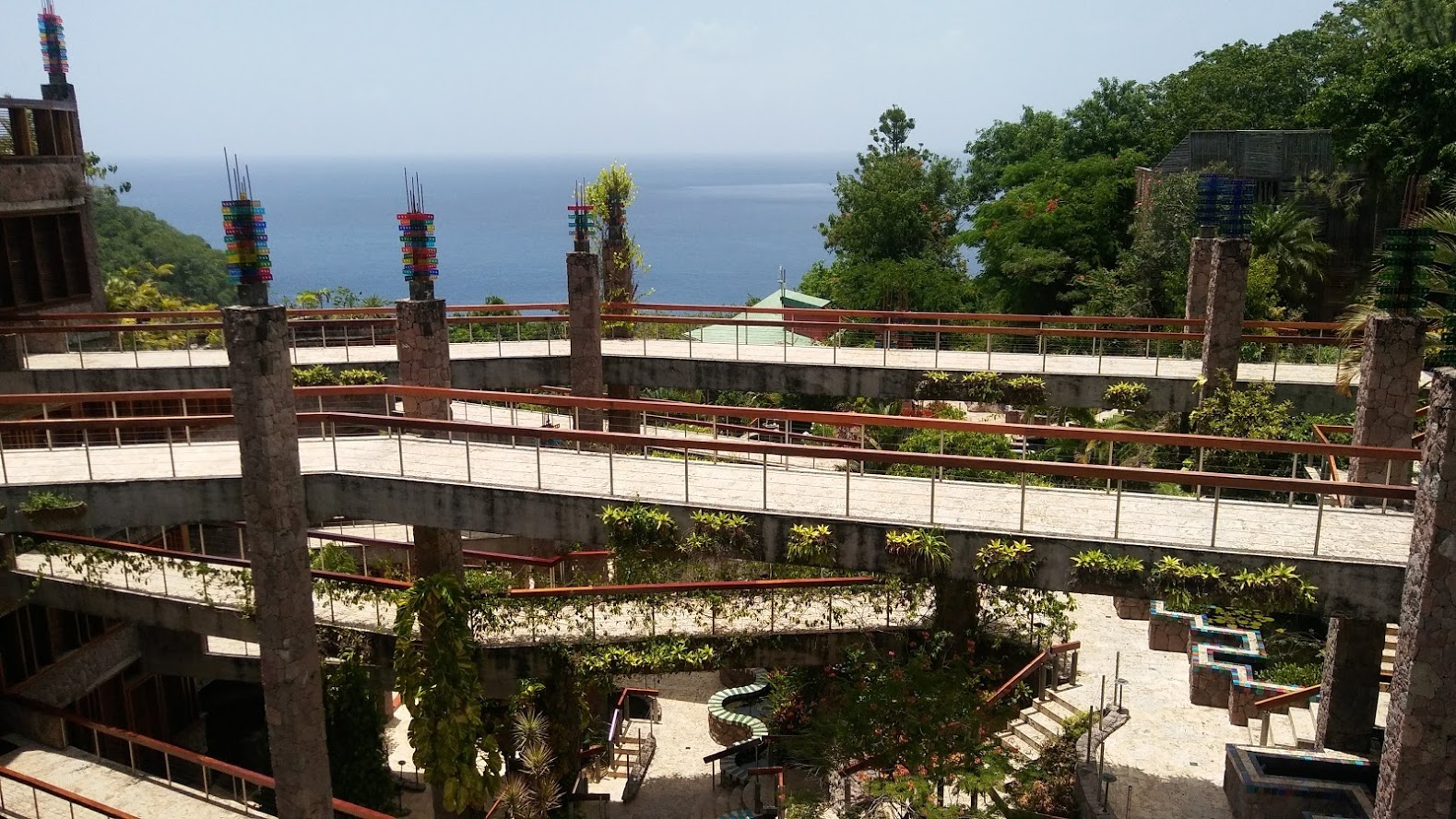 We just returned from St. Lucia where we started our trip off with a stay at Jade Mountain resort. If you are not familiar with this option let me paint a picture for you. The sanctuaries are all nestled along a mountain side with wonderful views of the Pitons and a sunset above the bay. Each are made all the more perfect by the fact that no wall blocks your view on at least one side. All sanctuaries above the Sky suite come with its own pool and a Major Domo (butler). Even your jetted tub has a picturesque view. The resort itself has a harmony with nature mixed with the intentional unfinishedness of the columns that adds a unique feel to the resort.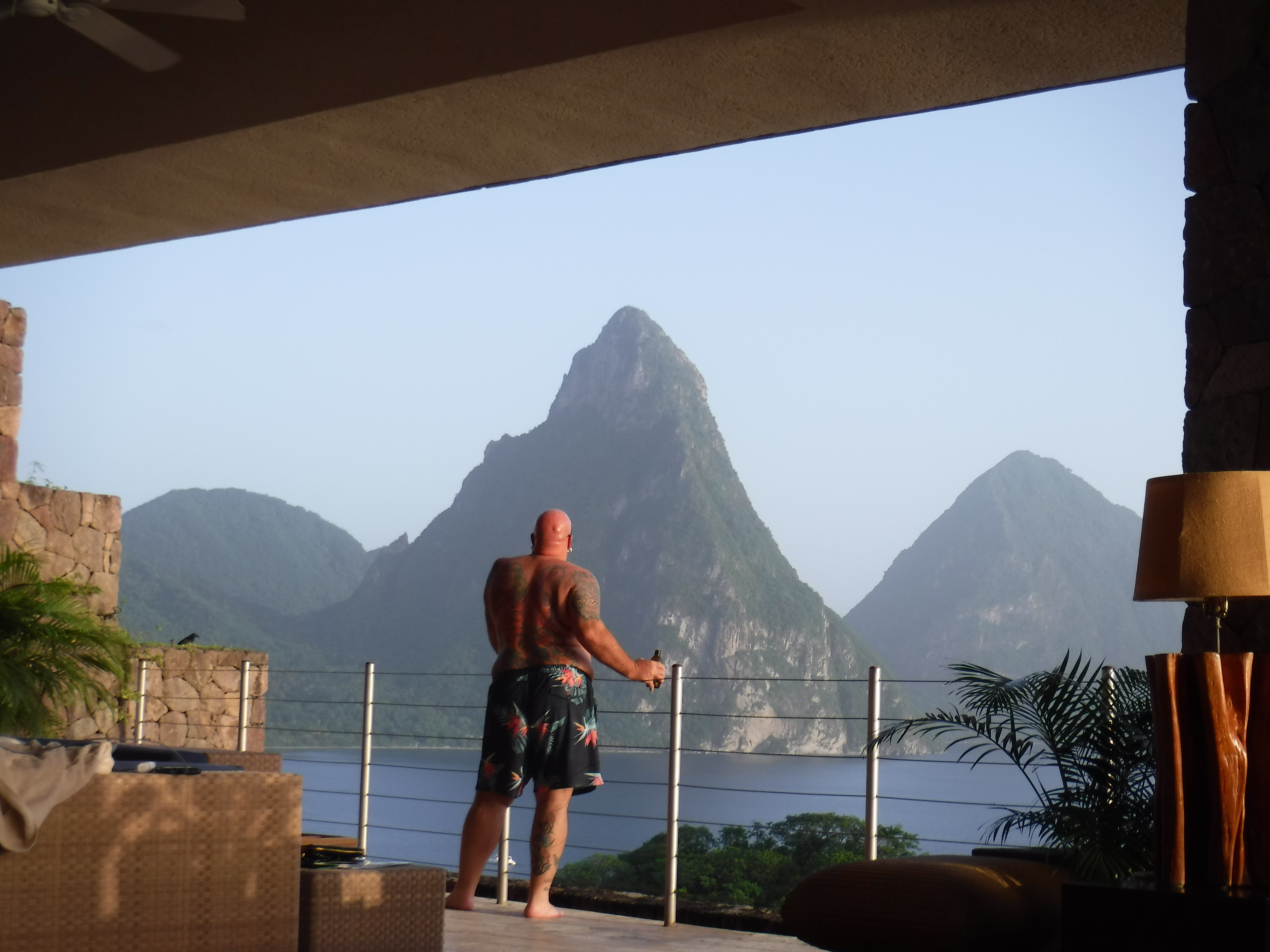 Color fish swim in pools edged by tiles that correspond to these used in each sanctuary while lush vegetation is found across the resort. It was so hard to leave our amazing Galaxy sanctuary. The pool was deep and refreshing . If we craved a snack or drink the Major Domo was just a call away. We did venture out to the main dining area, Jade Mountain Club, but also called room service. It is so easy to be wrapped up in each other. When we were not gazing at each other we were taking in the amazing views, sounds, and smells. Watching the boats come and go across the day and enjoying the sunset with Prosecco in hand. Perfect for a Honeymoon, Anniversary, or just private getaway it was a special experience. You can opt for special dinners on the beach, on the Sky Terrace, or in your sanctuary.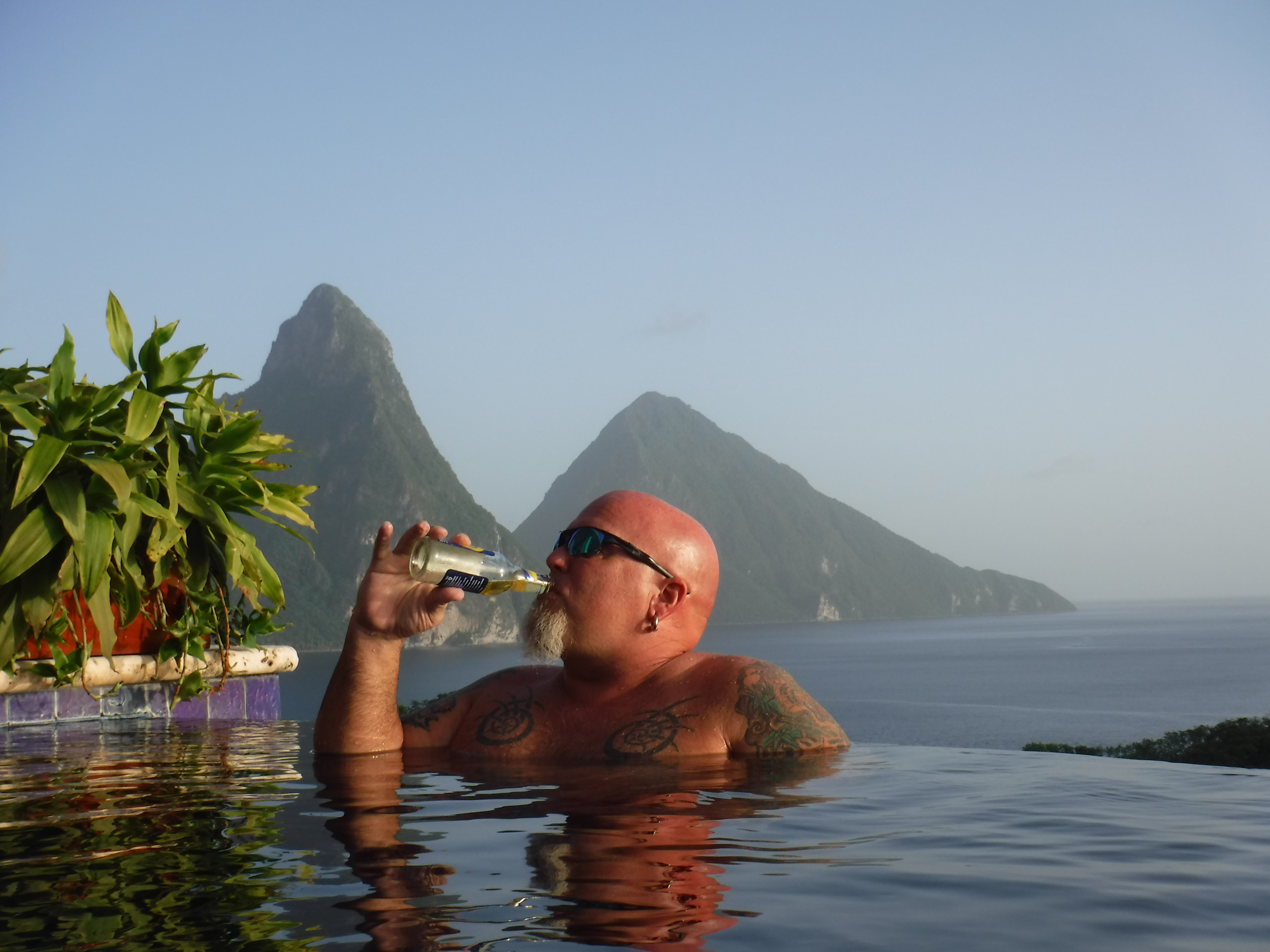 There are also several culinary events that occur throughout the year. I just opted to do the special Lobster menu at dinner one night. The bed is wrapped in netting offering a romantic look and protection at night while you sleep. Our "turn down" chocolates were presented in a crystal heart and Made on site. We were a bit concerned going in that we would have difficulty sleeping as we do love our air-conditioning. With the fan on above the bed and the water sounds from the infinity pool we soon found we need not of worried. Sleep came quickly.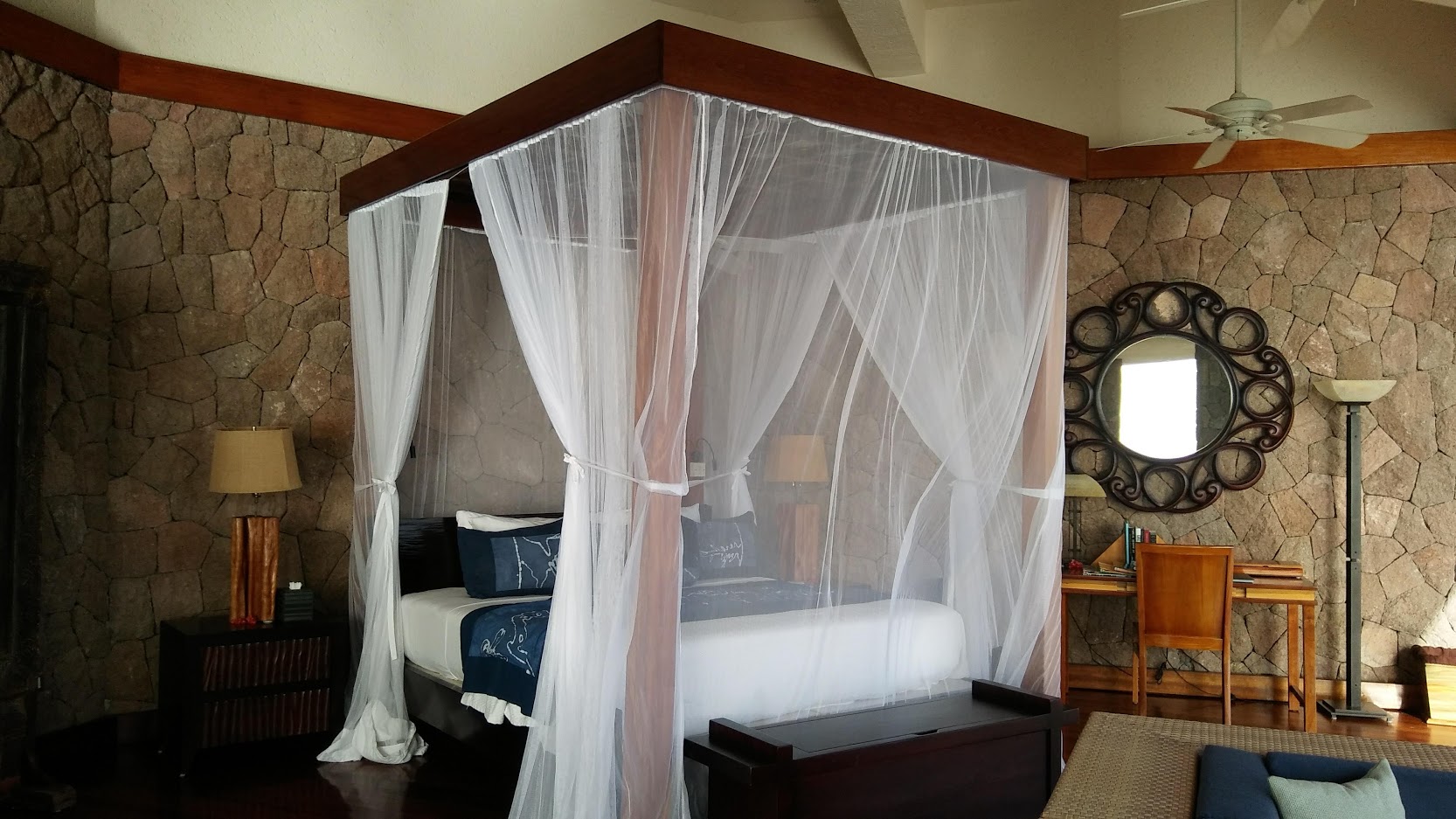 In case you forgot something there is a cute shop just a few steps from the sanctuaries. They offer chocolate tasting of the resort made chocolates.(I loved the chili option). They also sale the tiles that look like sculptures across the resort. I would have loved to add one to the Tiki Bar. In case you realize past it operational hours that you need something don't worry your Major Domo can grant you access to choose your items. Jade Mountain also has a private Heli pad. The roads to the resort offer a glimpse into life on St. Lucia. It also offers a lot of twists and turns and switchbacks. The ride from the airport ended up being about 90 minutes by car and would have been less than 15 by Helicopter. If unlike me you can talk your partner into it I think it is definitely the way to come and go.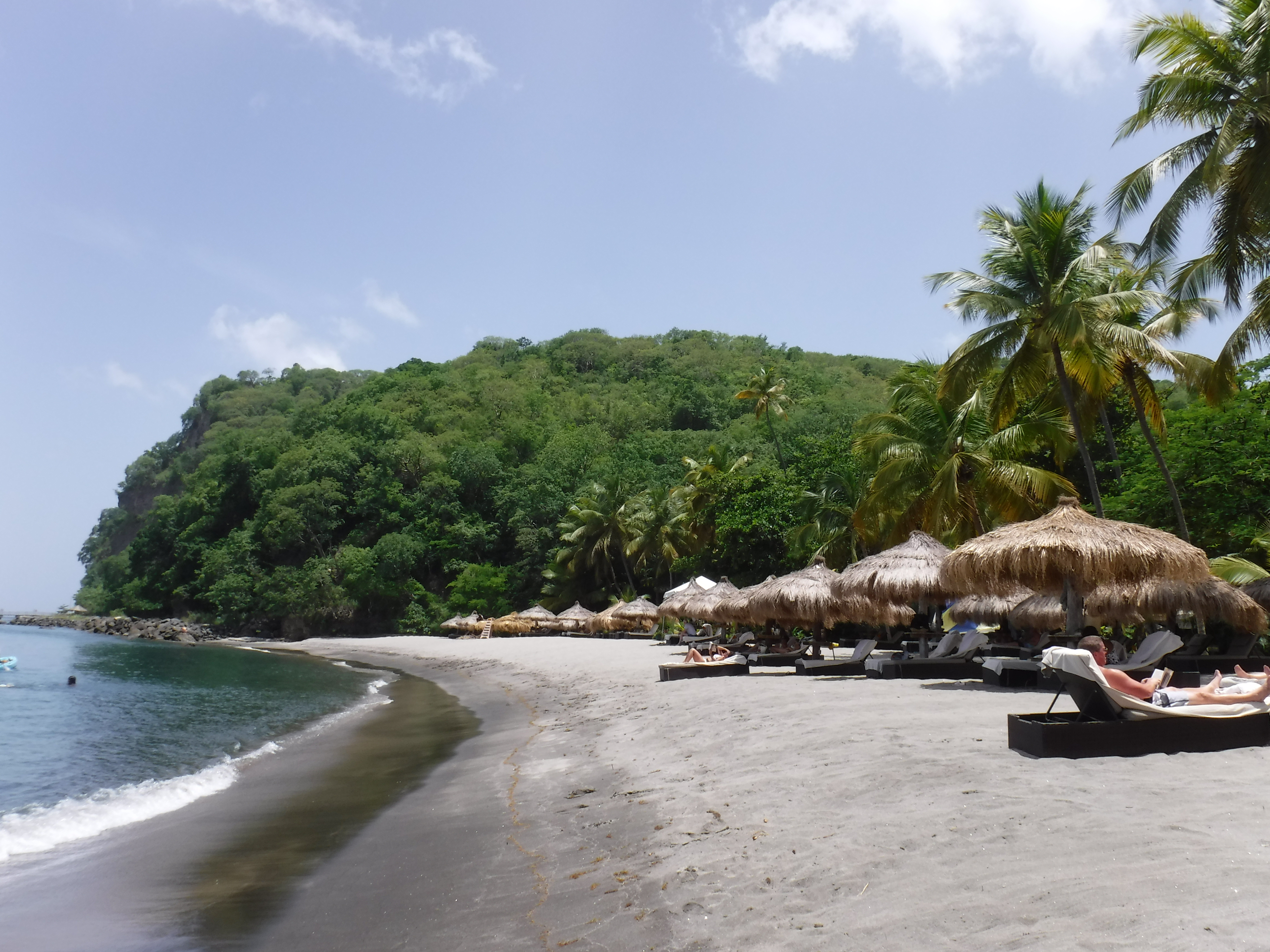 Below Jade Mountain is its sister resort Anse Chastanet. IF you can pull yourself from your sanctuary you have full use of this area as well. This part is a family resort and offers more dining, the beach areas, scuba program, and tour options. From the resort you can snorkel at the base of the Pitons. We did this the last time we were in St. Lucia and saw a lot of colorful fish. You could also choose to visit the volcano or a waterfall or two. A half day tour by boat is also common or if you are more active a bike or kayak trip is possible. This area to me had a nice St. Lucia flavor and there were some vendors on the beach if you wanted to purchase some souvenirs.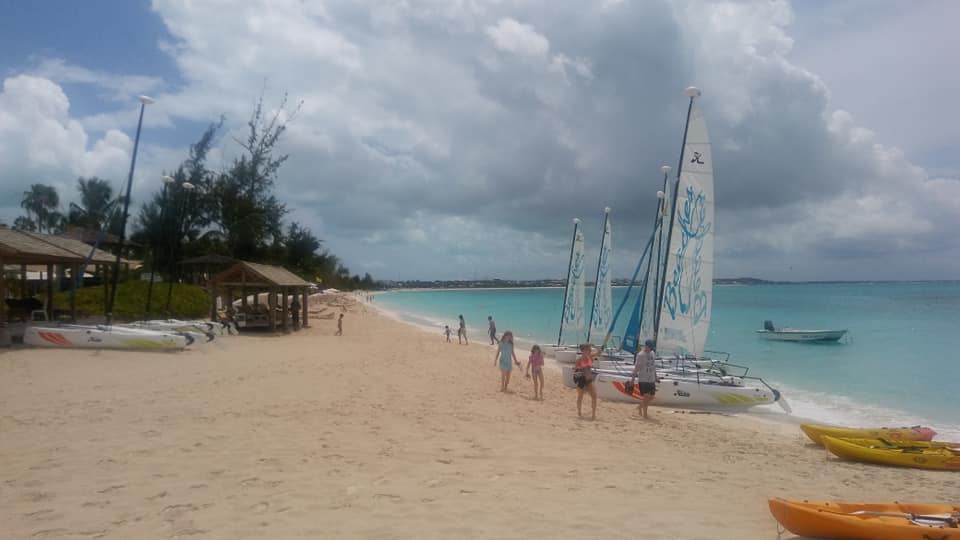 I finally made it to my last Sandals/ Beaches resort. Turks and Caicos is as beautiful as they say and the resort offered so much for all ages.  That water was still beautiful even on an overcast day. This all inclusive family option has 4 sections to choose from with many pools, dining, and entertainment options. I was there for my continued Sandals training but I had plenty of time to enjoy all the resort had to offer and we toured the different levels of accomodations as well.  We met the resort manager and his staff as well as spending more time with Sandals management. 
Set on a long stretch of soft white sand the resort also offers great snorkeling (included) and diving options (included for free if you are PADI certified or take the resort course for a small fee and dive the rest of your trip).  They have some cool additions to work the younger kids into the experience and start them out being comfortable as they progress.  We also walked down the beach to the protected area and snorkeled on our own with sea tutrtles and carious colorful fish. Non motorized water sports are also included. Many opt to do the Provo Ponies or Mermaid experience tours off resort.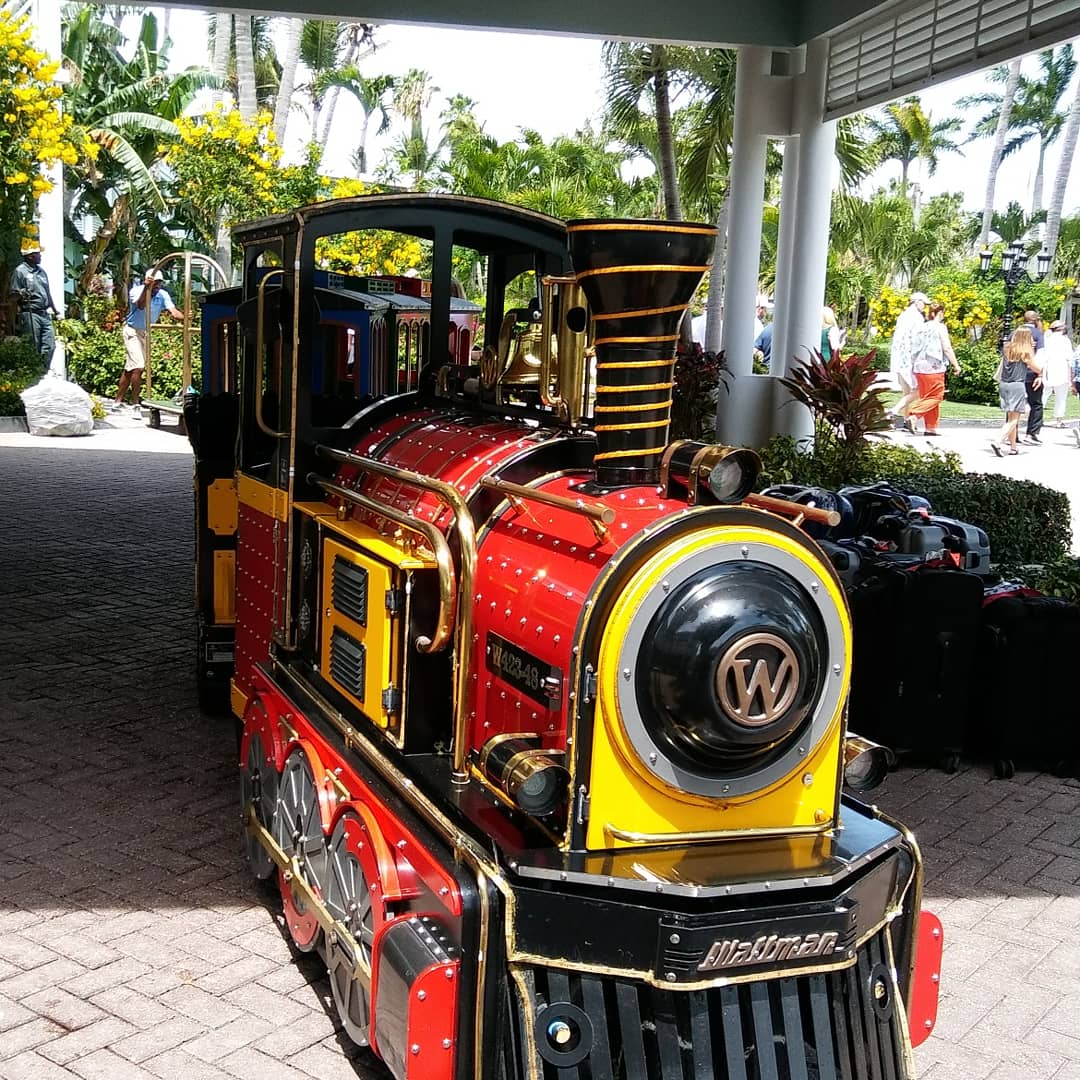 Options for children exist across the resort. The smaller children can take the cutest train as transportation across the resort. Kids club are broken into age groups and offer activites for children across the day. Teens even have full use of the Club Liquid until 11 PM when it becomes adults only. Set in the middle of the resort is the Pirates Waterpark with a surf similator, lazy river, water slides for all ages and splash areas. Bobby D's a 550's themed dining experience , Curls and Swirls ice cream truck, and Mr. Mac the Mac Daddy of Cheese food truck are all close by as you and the kids get hungry.  Nightly entertainment is family friendly and put on by top-rate entertainers of VOILÁ, live each night.  Seasame Street characters also roam the resort and can even tuck your child or you into bed. The main pools in the French and Italian viliages also offer built in child friendly pool areas and zero entry options for those with special needs.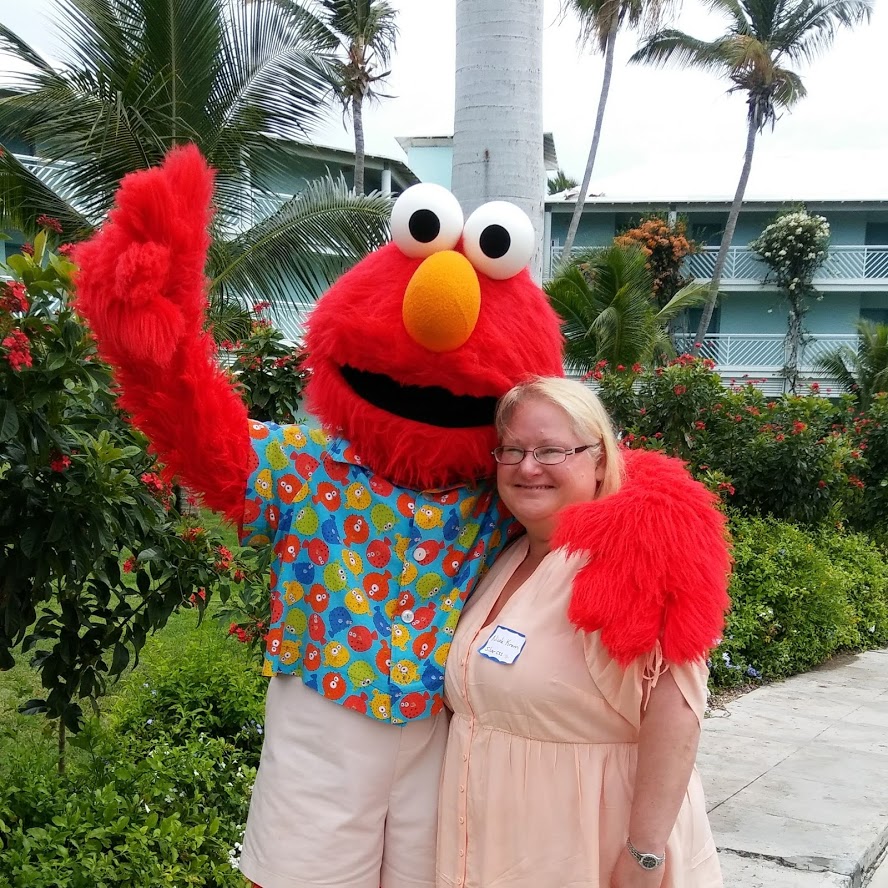 I was suprised that there are so many areas that you can hang out at across the day where you really see no kids.  There are a few adults only areas but this was across the resort.  Do not let this being a family resort keep you from staying at this fabulous location. Bars stocked with premium liquor are spaced across the resort and never far away. The 21 dining options are also spaced across the resort and offer a little something from everyone.  The spa was a wonderful getaway for me and I am sure you will love it as well. 
This resort offers some amazing options for large family trips. They can accomodate up to 14 in a single unit and offer many different options for all size families from 2 to the 14.  Bring your whole family for a family reuinion and get special perks and events just for your group if you meet the room requirements. 
If you are thinking of a Sandals or Beaches resort vacation please fill out the contact form or call 620-481-1659.  I am a Silver Sandals Certified Specialist and having been to all the resorts I can help you decide which is perfect for your next vacation. 
 My clients have reutrned from thier Peru/Amazon trip. They loved it and recommend it to future travelers but also found it to be challenging and rewarding in ways they never expected. This 2 week trip started in Lima Peru but saw them do a four day hike of the Inca trail to Machu Pichu and finished with nights spent in the Amazon jungle. We decided to work with G Adventures for this trip as It offerd the hiking option they were seeking. 
This was thier first time in Peru. Lima was suprising to them as it is so full of people and traffic. The water and light show was a highlight for them. They really enjoyed that Cusco offered a lot of local flavor before and after the Hike.  They got to pet LLamas and even tried it as a delicacy. Speaking of deicacy they all tried guinie pig. These days before the hike helped them get used to the elevation before the Hike. They had been training here in the U.S. doing hikes and parring down thier packing to be ready for the trip. They found that it was more challengeing than they expected and that they had overpacked a bit. If you want to have real like feed back on this I would be happy to share. Hiking of the Inca trail meant a lot of hiking both up and down in elevations. The group and the porters really cheer you on and really want to make sure you acheive your goal. They said the food was suprisingly good all through the hike. My clients did say that they saw and experienced so much going into Machu Pichu this way that they can not even imagine just taking the train or bus and missing out on the experience. Exploring the ruins post hike was rewarding and breath taking ! 
The Amazon section of the trip began with a boat ride into the heart of the Amazon. They stayed at an Eco Resort with nets around the beds and did several trecks to see the wildlife at day and at night.  They litterally took over 4000 pictures on this trip and had most developed.  I am so happy they did as the Amazon is burning as I write this. It breaks my heart to see thier posts where thye lament that a future trip may be so differnt from the last. 
This is just a glimpse into thier trip and if oyu would like more information on booking your own trip please call 620-481-1659 or fill out the contact form.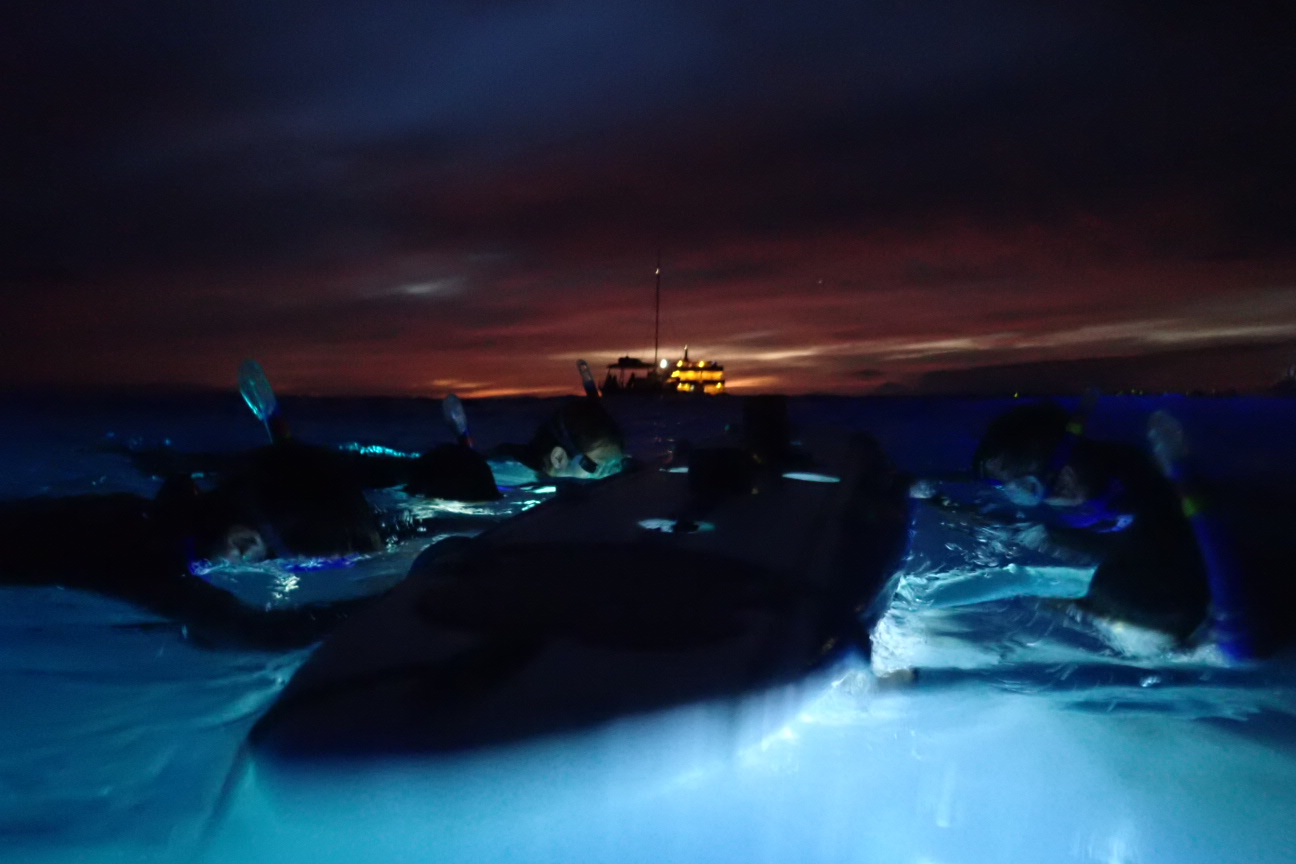 I have cruised the Mediterranean, Alaska, the Caribbean, the Pacific Coast but this was my first Hawaiian cruise. It was also my first UnCruise . They are a small ship cruise experience that focuses on adventure. We spent some time on land but less than on most of my previous cruises. We did conversely focus on water and animal experiences everyday. The cruise began on the Island of Hawaii and took us to Maui, Lanai, and ended in Molokai. One mportant thing to note is all of our adventures were included in the price. All of our drinks on the ships and meals as well. 
My soon to be 30 year old son and I arrived to a Lei greeting at Kona airport on the big island of Hawaii. We rented a car for the day and were off to our precruise hotel (Royal Kona). Check in was pretty quick and we were upgraded to an ocean front room. A little unpacking and we went down to the Voyagers of the Pacific Luau that takes place several days a week on the resort. It included dinner, drinks and a show. We were honestly a bit tired with the time change. The drinks were pretty strong, the food varied and tasty, and the show varied with the typical hula dancers and themes. If you are staying at the resort you can see most of the show from the pool area so in hindsight had we had more time we may have done another to see the difference. The next morning my son said he thought he saw sharks from the lanai. What he really saw was about 25 dolphins playing out in front of the resort. We finally tore ourselves away from watching them and had the included breakfast buffet. Sitting on the patio area we got to watch the dolphins some more. We headed back to the room to check out to shop before we returned the car and met Our Uncruise transfer. After a lot of dolphin watching we managed to check out. We shopped a bit for sunscreen, aloe, and rash guard shirts that we still needed for the cruise. We gassed up the rental car and had our first Dole Whip and returned to the airport to return the car. We met our transfer for UnCruise and loaded onto the van to begin the first day of our cruise. We went to the Courtyard King Kamehameha to check in and were given use of the facilities but chose to walk to the shops just down the way. We walked past the pool, many different canoe options, the last ruling location of King Kamehameha, and a calm cove for swimming in the ocean. The shops had lots of cute touristy items and dining options. We spent a few hours checking them out before we returned for the final meeting and transfers to the Safari Explorer. You embark at an industrial port which is about an hour drive. Each couple or family had their picture taken before meeting the Captain and the some of the crew. We were told we would have a slight wait as a family of 5 had their flight delayed and we were waiting on them. Welcome drinks were available and off to our cabins to settle in we went. Muster drill of course came soon and I have the dorkiest picture of me from it. The family arrived as the other 21 of us sat down for dinner. We met the crew first and how the cruise would proceed was explained to us. Like most meals 2 main course options and a vegetarian options were given but as we found later you could pretty much order what you wanted at any meal. We had lovely servers who quickly learned our preferences . With so few others guests we really started to get to know them quickly. My son may have given me a hard time since other than the kids he was the youngest on the ship. After dinner we had the option to stargaze, belly up to the bar, talk with the other travelers or eventually retire to our cabin. The provided water bottles made for a great way to stay hydrated at night and throughout the excursions.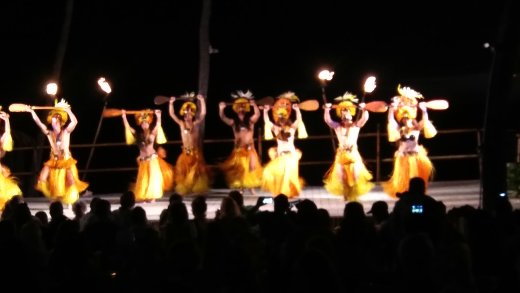 The first full day started with continental breakfast at 6:30. Yoga was daily at 7:00 AM with full hot breakfast at 8. Our first morning excursion was a snorkel to prepare us for the evening night snorkel with the Pacific Manta rays. We had a snorkel orientation and then loaded into skiffs to head to the snorkel spot. Honomalino Bay was a bit rough and the least impressive snorkeling of the trip but it did let you know if you might have issues later. We did see quite a few colorful fish even in the conditions. We returned to the ship once everyone was done and were met with a specialty cocktail. A deck party with people jumping off the second deck, floating in the ocean, Kayaking , and even skiing on a paddle board took up out time until lunch. I was pretty proud of my self for getting up on the paddleboard and making a full circle around the ship before I fell. The big even for the day/night was the Manta swim. When we were having an early light dinner we had an explanation of what the experience would be like and what to expect and do. We all donned wetsuits and jumped on the skiffs again. As we set off there was a beautiful sunset behind the ship and we should have known that was a lucky omen. In groups we moved about attached to underlighted boards and swam above the "campfire" of lights placed on the ocean floor to lure the planktoon that the Manta rays feed upon.  Not long in we saw a large beauty skim the floor. After a while I was afraid that was all we were going to see but then we were graced with a beutifully large Manta Ray that pocedded to do flip after flip right below me. They are so graceful and beautiful and I was so happy to have this amazing experience.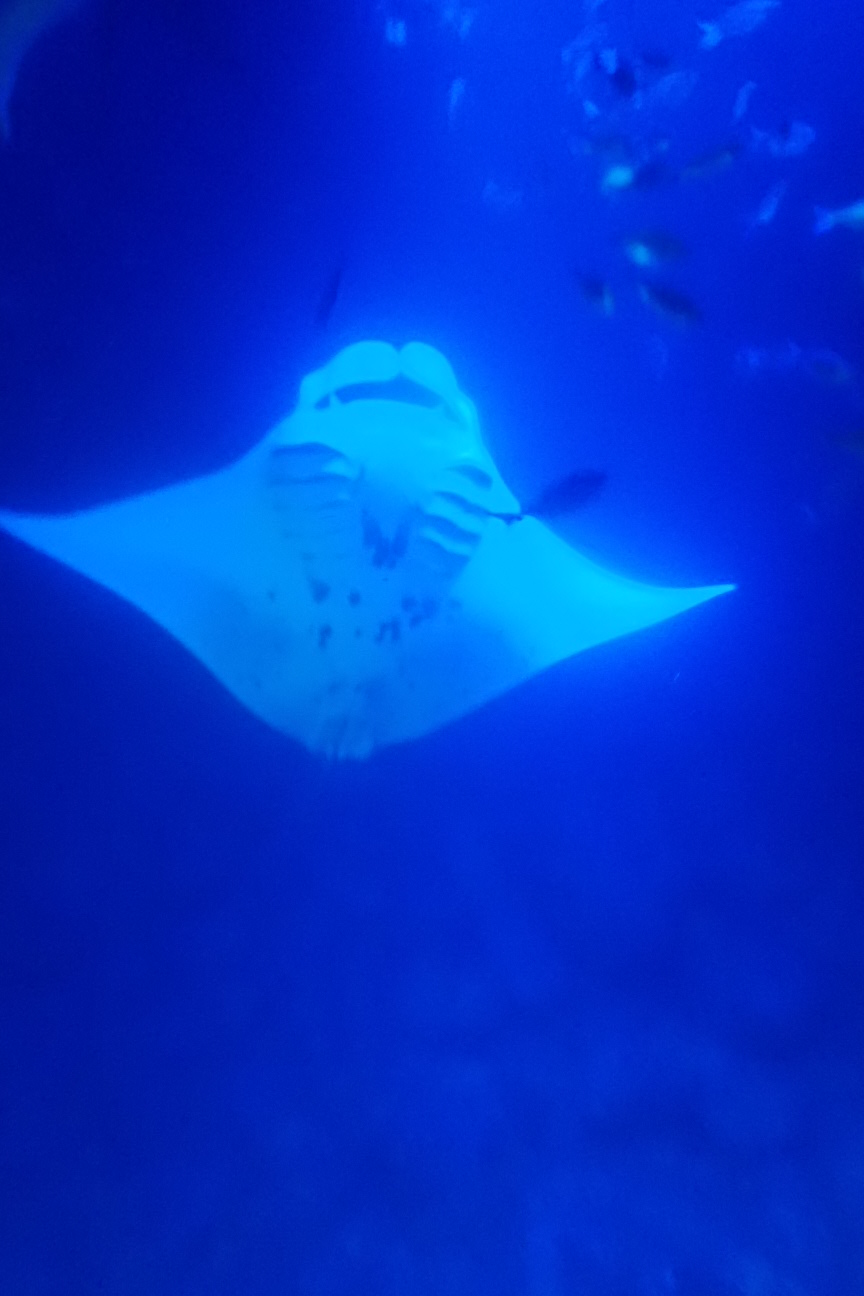 We spent some more days of the big island of Hawaii. These included more snorkeling and many encounters with dolphins, pilot whales, and humpback whales.  We also spent a little more time seeing the toen of Kona.  We played like Navy Seals on a Zodiak boat that got us up close to so many of the amimals. We observed the distance rules but were rewarded when a group of pilot whales decided to dive right under our boat and come up the the other side. We watched an excited young humpback calf  breach repeatedly showwing off to his mother and us. We also snorkeled at the Capation Cook Memorial with realy clear water and boutiful fish and coral. Our trip back into Kona offered a couple of included tour options either a historical walk or paddling the outrigger canoe. 
At night we did the rougher crossing to Maui and the Humpback Whale Sanctuary area where we would spend several days. Our first morning here we went out on the Skiffs and searched for whales and listed to thier songs on the hydrophone.  Over the next several days we were rewarded with many whale encounters, so many types of dolphins surfing in the ships wake and chances to swim in the ocean and kayak.  We  rescuded a small apartment fridge that had somehow gone swimming in the ocean and some other debri. It was great to see the crews dedication to being eco friendly. We even had our suncreen provided (reef safe) and were told to use it often and why it was important to use versus the non reef safe options.  One of our outings also was deadicated to swimming with the Honu or sea turtles.  Luck was with us again and the we swam with so many of these large beauties and even saw a reef shark or two.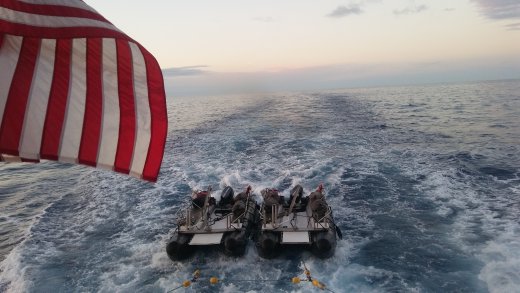 We eventually moved on to Lanai. The morning began with a challenging sea kayak along the cliffs.  A pod of dolphins frolicked with us for the first part of the journey. We did another snorkel in the  marine preserve and then to the skiffs onto land.  We spent some time in the main city learning about the old Dole pinapple farm and exploring the shops. A few fellow travelers went to the cat sanctuary instead. Eventually we all met up and hiked to Puu Pehe or sweetheart rock.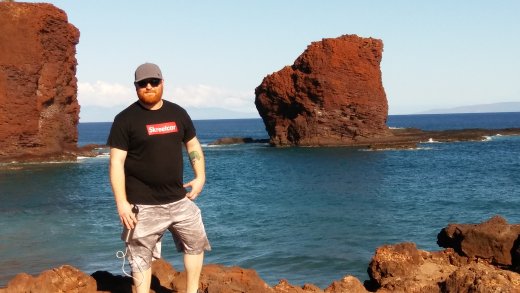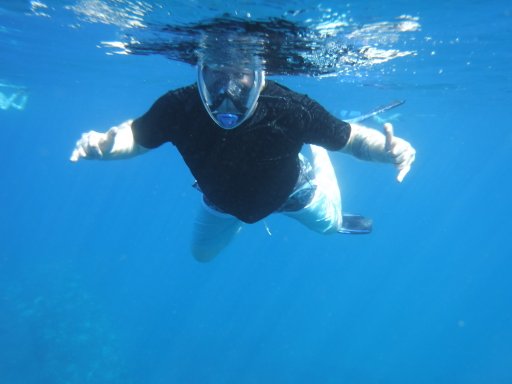 Our final destination was a couple of days docked at Molokai. We got to meet the island shaman on the land his family has lived on for countless generations  and learn of the islands history.  We did a lovely greeting cermony, observed poi making and hiked to a waterfall on the land. We also did a luau of sorts at the Molokai Cultural Center where we dined on more Hawaiian specialties  and enjoyed the dances and more history.  On the day before we flew out we had a courtesy area at a hotel on Molokai and ventured into town to the Market. Again all included.  We were sad to say farewell to Hawaii and her islands when it was all over but we look forward to returning and sending my clients there as well.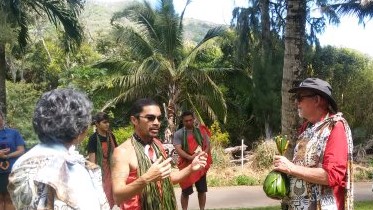 la Orana (Hello) I recently returned from a Fam trip to Tahiti. I got to explore 5 of these French Polynesian islands: Tahiti, Moorea, Raiatea, Ta haa, and Bora Bora. Before the trip we had to complete the Tahiti Tourism course which gave me a good base of information on Tahiti but nothing compares to expiring the islands for yourself.
Tahiti is the largest island in the chain and the one you will likely fly into. We spent some nights at the Tahiti Nui and found it close to the shopping market, the water ferry, the food trucks and more. This option is kind of basic but is good for that late night flight or if you want to get out and mingle. Tahiti had food trucks before it became a cool thing to visit. They offer plentiful and moderately priced meals each night. The InterContinental Resort Tahiti offers a more island feel; complete with Overwater Bungalow options. It has an infinity pool, a saltwater lagoon, and a great view of Moorea. We got to see their Polynesian show and found it beautiful. While on the island we did the Circle tour that allowed us to see many cultural and natural areas of Tahiti. You surfers can also find your paradise on the island or even enter the yearly competition. While on the island we spent the day meeting 30 suppliers for different services across the Tahitian islands.
We took the ferry over to Moorea. You can also fly if you prefer. We spent 1 night on the island but visited 3 resorts. We started with the Sofitel Moorea Ia Ora Beach Resort. She sits on a beautifully colored protected lagoon with an expansive white sand beach. Offering garden, beach, and Overwater Bungalows we can find a great option for you and your Instagram will get a workout too. Their chef prepared us a wonderful local lunch and I imagine a week of that cuisine would mean you better snorkel, paddle board, or canoe often. Our next resort was the InterContinental Resort and Spa Moorea located further from the ferry location. This resort offers onsite dolphins that were rescued and have always lived in captivity including one that was in the Navy. They also rescue and nurse back sea turtles. Offering one of the better pricing base rooms on the island this resort offers a great entry level option and will have included dinner in 2019 while they renovate parts of the resort. They of course offer garden bungalows with a private pool as well as Beach and Overwater Bungalows. Our final stop was the Manava Beach Resort & Spa Moorea located in the middle of the other two. The beach was less white but softer. The water looked less blue in color but when I snorkeled I found it to be quite clear with a great selection of coral and fish. Like most of the resorts they are working to grow more coral and preserve the environment. Our night here was in the Garden Bungalow that came with a private pool in a small garden area. They also offered an entry level suite plus beach and Overwater Bungalows. Close to this resort were banks and shopping options. In general on the island meals not included in your package are going to cost you similar to airport prices. I had a great tuna dish for dinner and in general found the seafood to be amazing.
Half way through the trip we flew to Raiatea to meet up with a Catamaran charter that only does private tours. They took us from Raiatea to Ta Haa to visit the pear farm and to snorkel a lovely area. We got to see quite a bit of both islands from the water.
Our last stop was the flight from Raiatea to Bora Bora for 3 nights. The airport is located on a Motu so once you land you either take your resort boat or the public boat to the inner Island. If you take the public boat you will be met by your transfer after collecting your luggage. Our first night was at the Maitai Polynesia Bora Bora. Our room was a lagoon view room that is up a bit of a steep grade. It was late at arrival so we had to wait till the morning to appreciate the lovely view and decide the walk was worth it. This resort also has garden view and some of the most reasonably priced beach and Overwater Bungalow. There is a couple of dining options but no pool. This resort is bisected by the main road so it may not be for everyone. Our second night was spent at the InterContinental Le Moana Bora Bora in an Overwater Bungalow. This resort is beautiful as any postcard. The snorkeling was great in water just over waist deep so great for beginners. The lagoon was calm and great for paddle boarding and canoeing. The resort also offers Beach bungalows and has some option to accommodate larger families. Our bungalow was beautiful and located close to the coral nursery. We were able to feed the fish by opening our coffee table and it was lighted at night to attract them. The views were just lovely from any window in the bungalow. Our last night was spent at the InterContinental Bora Bora Resort Thalasso Spa. Staying in another Overwater Bungalow allowed us to compare these sister resorts options. This Bungalow was larger with a slightly different opening to the coffee table. Do to an incident with the weather there is less coral located under the bungalows than at La Moana. I tried the 7 course dinner with wine pairing at the Coral restaurant and it was divine. The last day before flying home I also had a lovely massage in their spa . Imagine looking at the fishes through the glass floor or looking gazing at the many colors of blue in lagoon as while you enjoyed you massage.
We were lucky enough to be invited to the Moana Adventures 50th anniversary party at Bloody Mary's. A famous local haunt offering a wonderful Polynesian vibe with of course killer bloody Mary drinks. We also had the chance to do the Shark & Ray, Coral Garden Snorkel Safari. With Amazingly clear snorkeling followed by stingray and black tip shark interactions, ending with a deep water snorkel with even more sharks I got to check more items off the bucket list. We also had a sunset cruise with Lagoon Limosine and did a full 360 of Bora Bora and learned even more about the island as we got to see many more resorts.
 
Of course as all things do this trip came to an end and we flew back to Tahiti for the 8 hour flight back to LAX. We flew Air Tahiti Nui and Air Tahiti across the trip but there are several other option we can use to help get you to the island to experience them for yourself. My next trip I hope to take the hubs and so one of the cruises and see even more of the many islands and Motus of Tahiti. When you are ready please give me a call or a message and we can create your own French Polynesian vacation.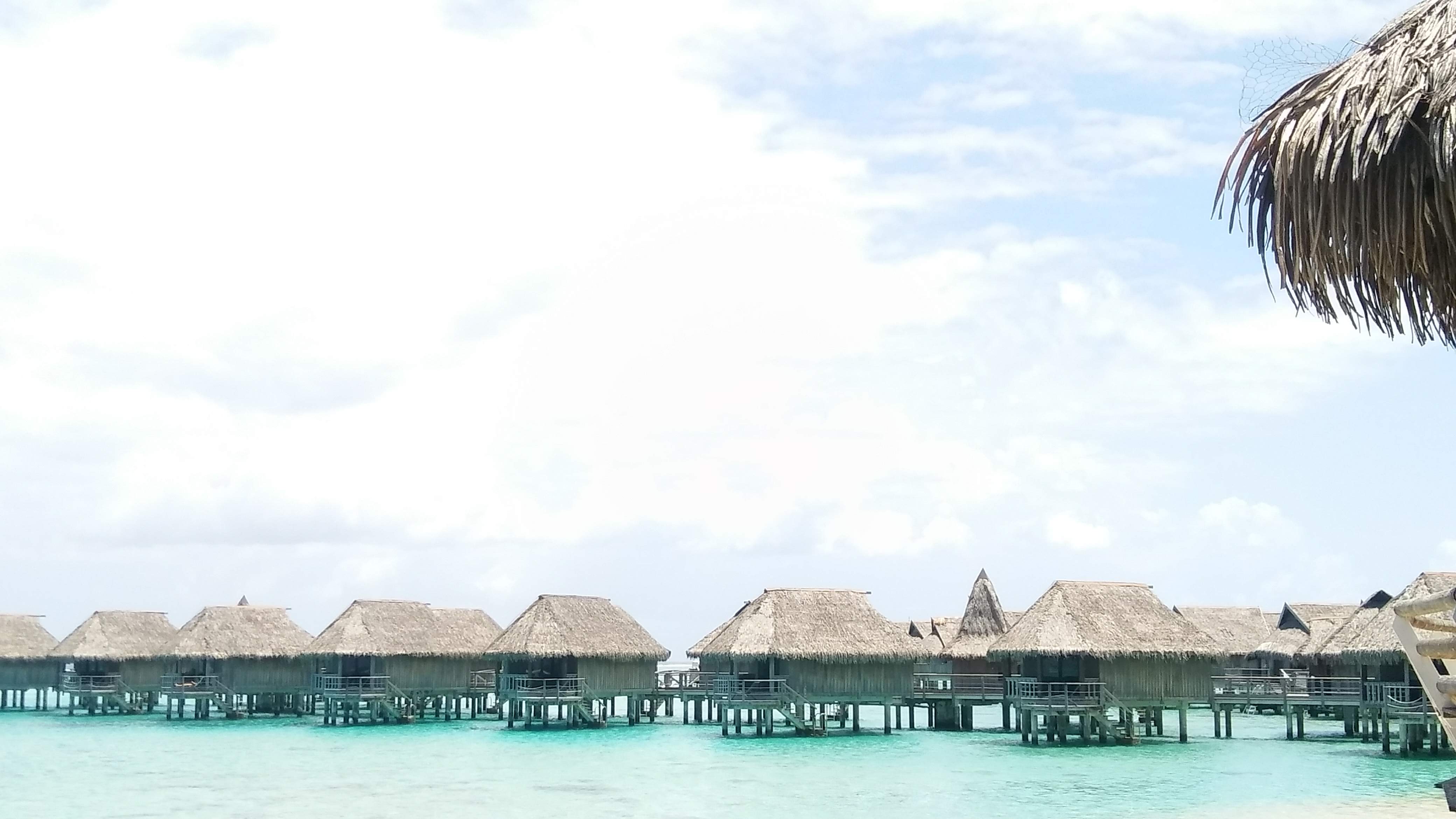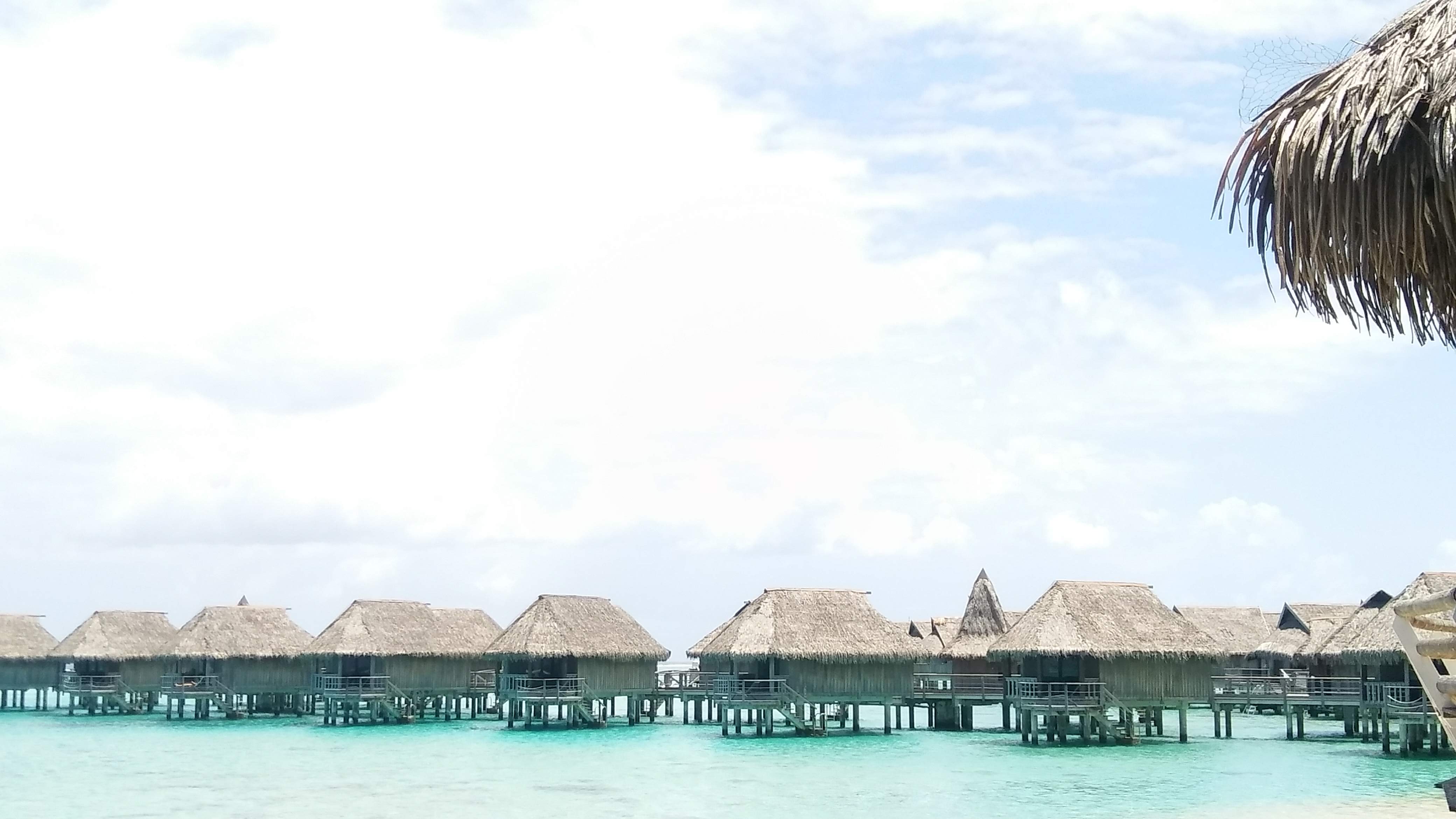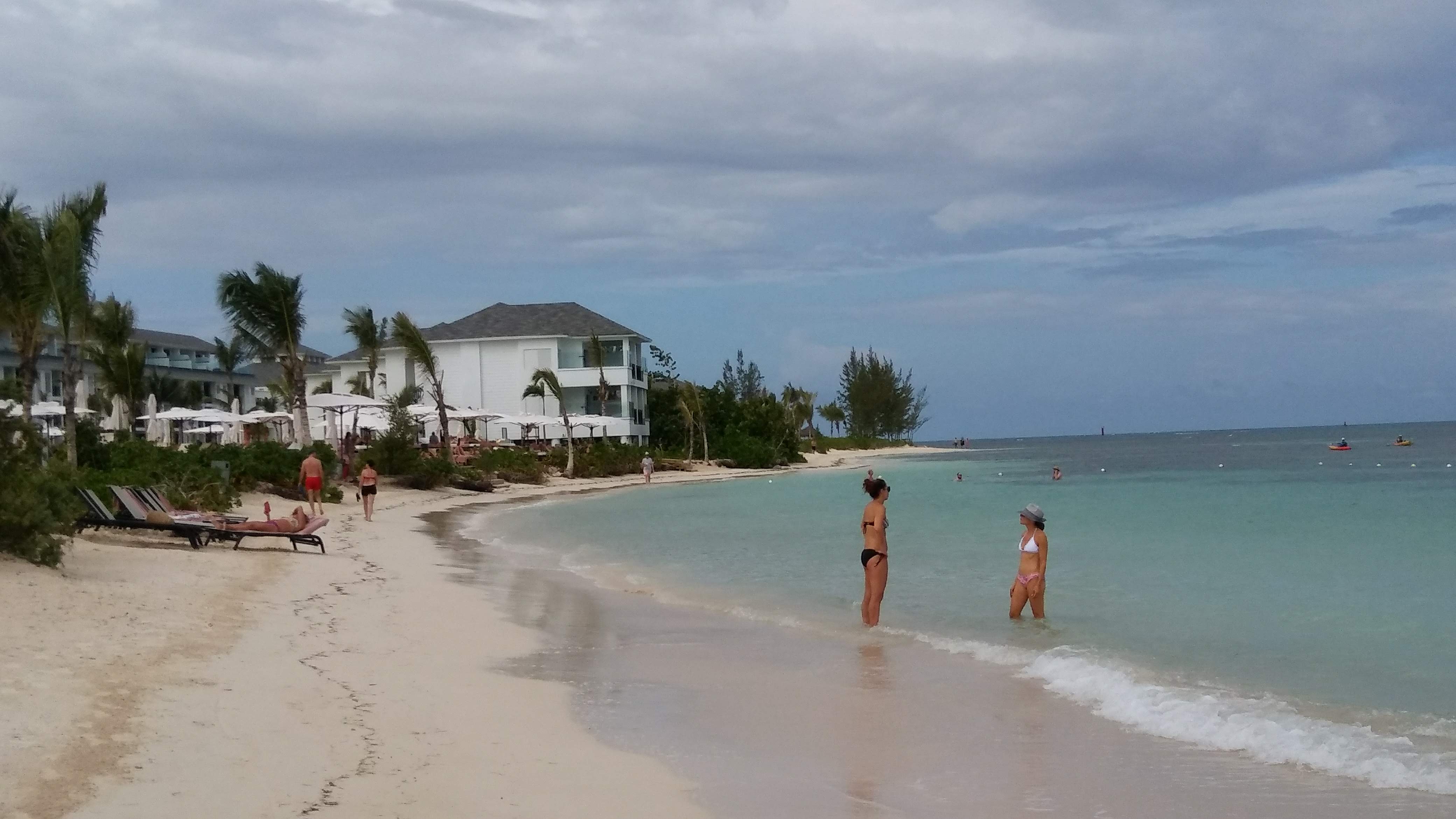 Over Thanksgiving we were once again in Jamaica. We stayed at 2 resorts for the first time and I spent a day with the Jamaica Tourist Board to see 5 others. We did the bamboo river raft down the Martha Brae for the first time as well.
I really find that staying at the resorts gives me a better overall feel for how my clients will feel. Tours of resorts are great but give you a much more limited view. In this case we spent 1 night and day at the Melia Braco. This is a family resort and has 2 parts to the resort. In order to really get to use the whole resort you need a club room. There are no elevators and we were on the top floor so the mobility challenged may not find this the resort for them. We really found that the resort had a good deal of Jamaican culture and you may be vacationing with Jamaicans getting away from their daily grind. They had a trampoline and obstacle course plus a kids club for the younger family members. Our dinner was the at the street fair they held that night so we got to start out with all of our Jamaican faves.
We took a short ride the next day for our home for the next week at Excellence Oyster Bay. This is a new resort just opened mid 2018. As such there are a few things to iron out. That being said the resort was quite lovely and located on its own peninsula. Some areas of the beach are not that wide depending on the tide but you can walk quite a while most times of the day. Across the bay you can see cruise ships doc on and off during the week. The rooms are quite spacious and offer room service and mini bar included. The Excellence Club suites are even more impressive and offer extra amenities and access to Club only areas of the resort including their own pool, restaurant, lounge, and pallapa area. The spa has a great included water therapy for any club members or if you book a treatment. This took a whole hour to go through all the steps. My scrub and massage were lovely and ended with me being placed on a swaying bed with aromatherapy to further relax me. Dining option really were plentiful but they did run out of items across the week. The jerk station near the pool seemed to always be a fave of all the guests. The bars were fun and offered different environments across the day. Again they did run out of a few things. Entertainment varied from Excellent (Silver Birds, Live musicians, D.J) to ok (some of the night shows did not resonate with us). Late night there is Karaoke or a D.J. which depending on the crowd could be a blast to meh. We would return but plan to give it a little time to iron out the kinks first. A future note is they are building another part of the resort expected to have Over Water Bungalows and more Club areas.
On my day with the JTB I visited the RIU Reggae and had update tours for Sandals Montego Bay, Sandals Royal Caribbean, and checked out Sunscape Cove, Splash t see what changes AMR made since they purchased the resorts. RIU Reggae is adults only and seemed like a fun option with a color pallet I like much more than most RIU resorts. Both sides of Sunscape had not changed much since I visited the resorts when they were a Sunset property. Sandals Royal Caribbean finished the Over Water Bungalow since out last vist so it was cool to see this suite category added as an option without the long flight to Tahiti. Most changed though is Sandals Montego Bay; this original Sandals looks almost completely new. If you have already been it may be time to check her out again she is refreshed beauty.
As always we try to see another part of Jamaica each visit. This helps me explain tour options to you my clients and just allows us to spend time feeling more involved in Jamaica than just being on a resort located there. We had a singing captain and learned a lot about him and the river we were guided down. It was beautiful and relaxing.
We ended our trip with private transfers by Travel Around Jamaica and hung out in Club Mobay in the airport. Both of these things just make the process of going home more hassle free than the alternatives.
As always I am here to be your first hand authority on the resorts and tours of Jamaica. Please contact me for all your Jami can travel needs.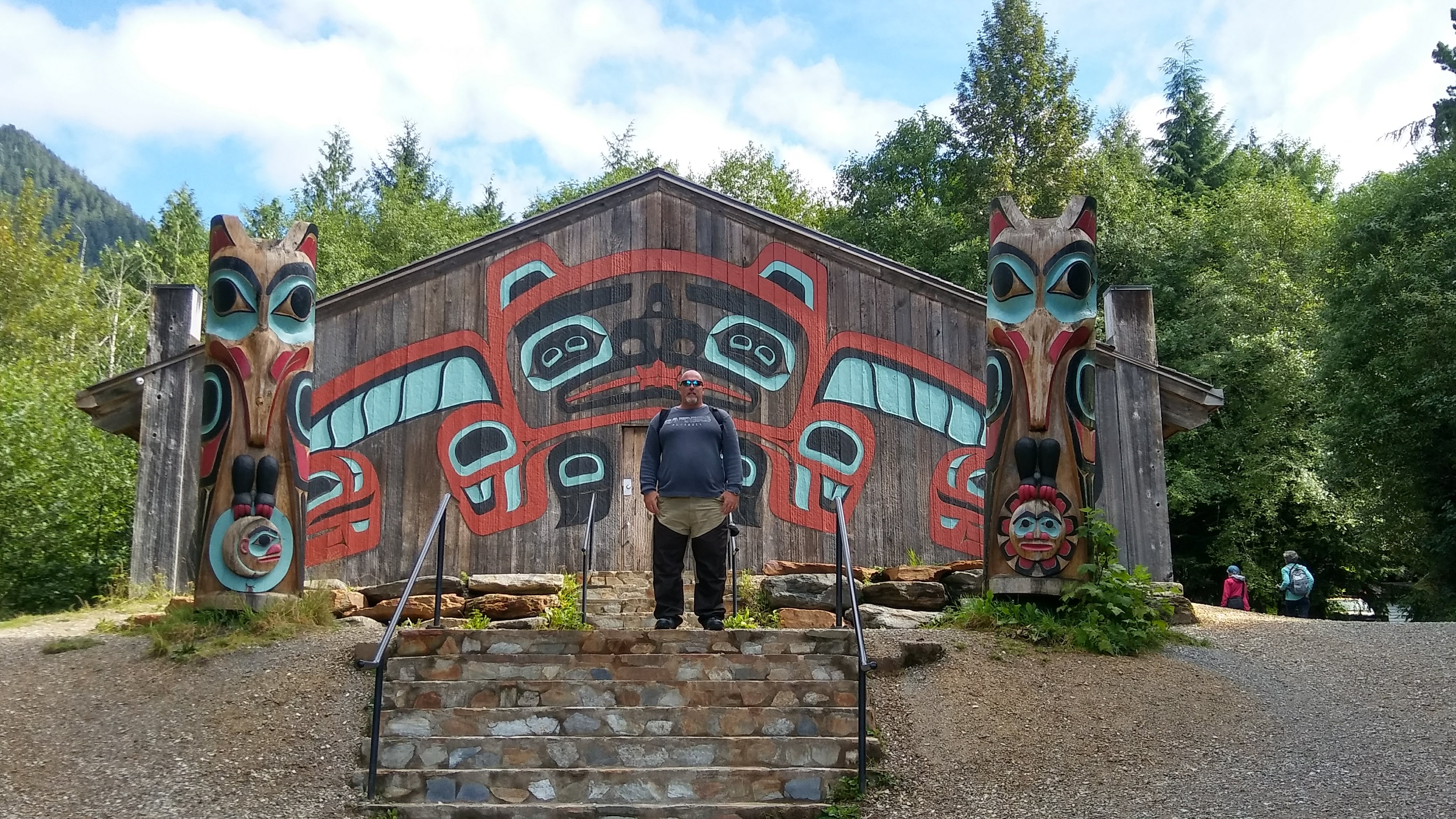 We set out on the Celebrity Solstice for our roundtrip cruise from Seattle the end of August. Our cruise would take us to Ketchikan, Tracy Arm Fjord, Juneau, Skagway, Victoria and back to Seattle. I wasn't there all for fun as my sea days were taken up with the Celebrity Seminar at Sea.
 
Seattle was sunny as we boarded the cruise line transfer from the airport to the ship. I was impressed with the organization of this process from baggage claim to arrival at the port. The check in process was a lengthier then I expected but soon we were boarding the ship headed for the buffet. Once we filled up and had our first drinks from our included drink package we were off to unpack and begin our exploration of the ship. The ship always feels so large the first few days. Once the cabins were released we unpacked in our Balcony cabin. We had our first specialty dining reservation at Murano that evening. Murano had superb service and the food was great. As good as ours was we had food envy as the table next to us had both dishes finished at the table and it was quite the presentation. The sommelier was very helpful in helping me find the perfect wine with dinner. The sampler desert was perfect for two. We finished the night with more exploration and the Comedy Show.
 
Our first sea day meant training and exploration. As we did most mornings for the rest of the cruise we began at the buffet with fresh made egg options. I then headed off to learn more about all things Celebrity and the husband headed off to watch for whales. We met back up for lunch and he told me of the sets of whales he had seen but failed to photograph. I headed back to class and he was headed to enjoy the pools and hot tubs. I managed to get a little pool time in after class and was surprised how comfortable it was considering our location. Dinner was our first night with set seating with my fellow agents in the main dining room. Having a consistent set of waiters and a sommelier made for a great experience. After dinner we discovered the ice covered Martini Bar. We enjoyed the Celebrity production of Amade. The dance/ song troupe on board are very talented and this show was a funky mix of Renaissance style costumes with a variety of music.
 
Our second morning brought us to Ketchikan. We lucked out again with sunny skies in a place that measures their rain by feet. Lumberjacks and totem poles and of course shopping took up most of our day in port. We fell into routine switching it up with the Absolute Journey tribute band. If you are a fan you would have had your lighter app on.
 
Morning three was an extra early start so we could see our entrance into Tracy Arm Fjord from the comfort of the Sky observation lounge. About 7:30 we made it to Dawes Glacier. We watched from our balcony as the ship made a 360 turn so everyone got a great view. Midday we ported in Juneau. For us this meant a trip to the Mendenhall Glacier, Nugget Falls , and Whale watching. The rain had finally found us so we layered on clothes and headed out. Nugget Falls were fantastic and we saw so many humpback whales and sea lions. We ended our day in Juneau at the Red Dog Saloon. It has a great story I would love to tell you some time. Back on the ship we had a late dinner a few drinks and called it a night after being part of the show at the silent disco.
 
Morning four found us in Skagway with more rain. We rode to the Yukon sign and then experienced the Yukon Suspension Bridge and the Whitepass Railway journey. My husband was a bit concerned about them but handled both like a champ. Both offered picturesque views from high up. Again so many stories to tell you before you head out on your journey. If you are a history buff this one is for you. We did not have much time to explore the town though before we were back on the ship and out for dinner in the main dining room and a night full of drinks and entertainment with a singer that entertained us with the music that first made radio popular and a few newer tunes.
 
Day 5 was another sea day and more classes for me. We were passing through the area know for whale sightings and we heard lots of reports. I believe my husband took full advantage of the relaxing part of vacation. I caught up a bit later with a visit to the Canyon Ranch Spa for a massage. Dinner was over the top at Toscana capped off with a dolphin leaping out in front of the sunset. Rock City musical was another great show and the guys at the Martini Bar put on quite a show.
 
Our last port day was Victoria B.C. Being a late port I had my 5 Star at Sea graduation and a late lunch. We chose to visit Butchart Gardens and we both loved it and would return. Seeing it at night magical. Our return back to the ship left a little time for shopping before heading back for a very late dinner and a night cap.
 
We finished the cruise with a tour of Seattle that dropped off at the airport. What a great way to finish up a cruise.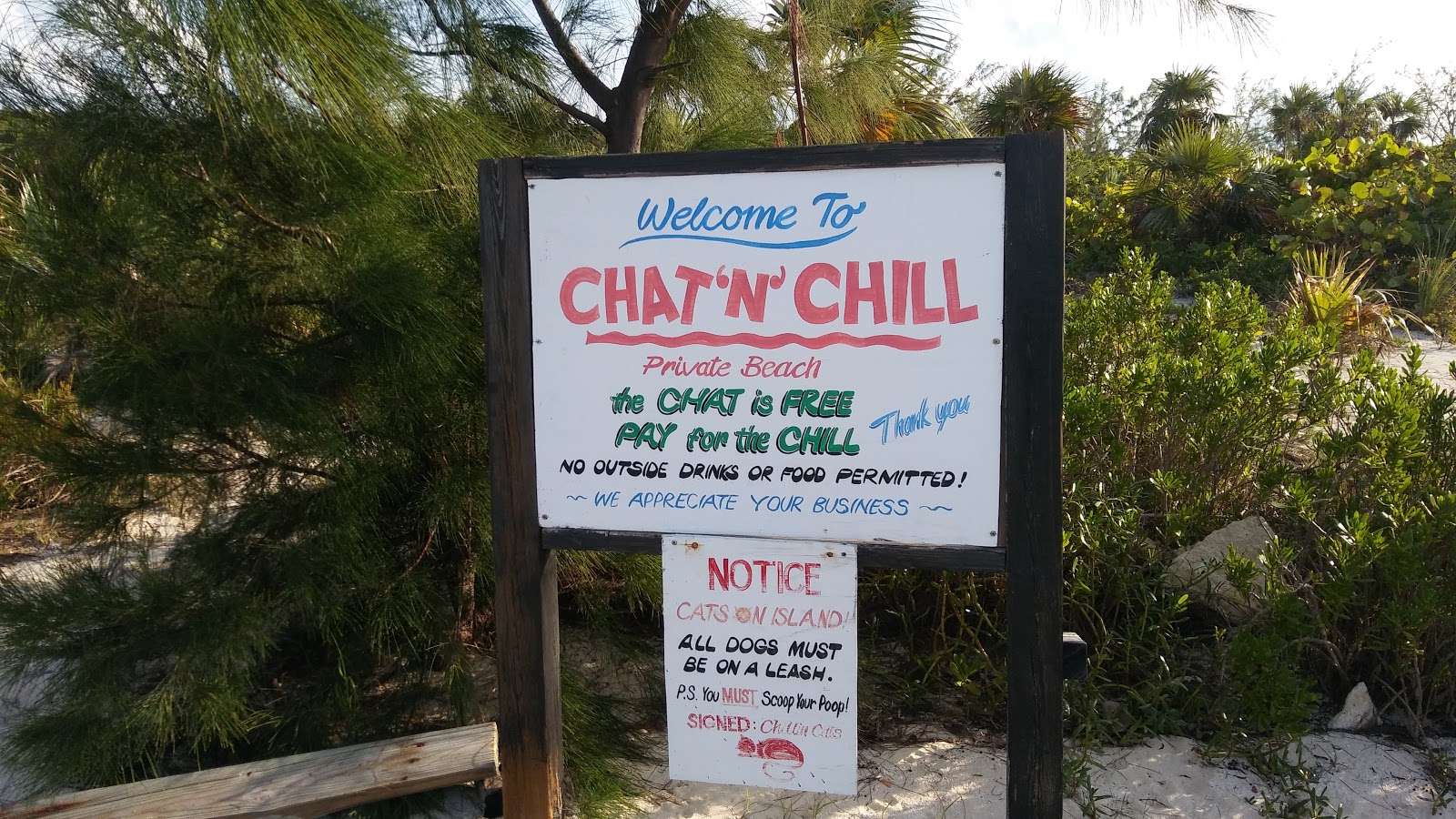 While I was in Exuma, Bahamas for the group trip I toured a villa type resort and explored areas of the island we had not been to before.
 
Grand Isle was located on the same stretch of beach as Sandals and was also nestled within the Greg Norman golf course. It has units from 1 to 3 bedrooms that can be rented for a more villa type vacation. If you are traveling with other family members they will make every attempt to place you close together. It is large enough to offer several view options. There is currently a pool with bluff views toward the ocean and beach. There is a gym and some dining option currently located near the pool area. Coming soon is a pool on the beach level and a more intimate dining option that will extend their current options. These are due to be completed within the year. Each unit is decorated differently with an amazing amount of detail for rental property. They all come well-appointed including a washer and dryer. You can buy your own groceries on the way there or have the kitchen stocked before arrival. For a small fee you get a golf cart to transport you around the resort. I think this is a good home base for those who like to do things on their own. It is a 20 minute plus drive to the hub of activity so you really need to be there for relaxation and tours.
 
On our previous trip we did the 4 C's full day tour. This allowed us to see giant star fish in crystal clear water. You would have sworn they were just a few feet down but my husband assures me that he barely made in one breath to pluck one up for us all to see closer. We swam with the piggy's next. Yes, I said piggy's. The stories vary a bit on how they got there but as soon as they hear the boats they know it is dinner time and out to the boats they swim. These pigs can be large to little piglets and it is actually a cool experience even for those who doubted it the most. We past many Cays with homes of the rich and famous perched upon them. About halfway through the tour we stopped at the Yacht club and had lunch and drinks. Though there were some yachts the place is more rustic than the name leads you to believe. Next we were off to swim with the sharks at Compass Cay. These are actually nurse sharks so no need to worry about becoming their lunch. They are however pretty good sized and with snorkel gear and underwater cameras it was a cool experience. Next we were off to a sandbar in the middle of the Caribbean Sea at low tide. I tried and tried to get a picture that did all the colors of blue justice and I think I failed. It was just so beautiful. our next stop was the Thunderball Grotto so named because it was in a James Bond movie. You have to go underwater to enter the grotto but once in there is a large space. Many picture opportunities are available and there were a good amount of fish. Our last stop was at Iguana Island where we played with or ran away from the large population of Iguanas. Overall this was a long tour but one of our favorites so far.
 
We also did the Eco Tour last time. This tour departs from Georgetown. We started the tour by stopping in a cove that had several sea turtles. They came up to the boat and we fed and watched them for a bit. This tour also took us to a sandbar but it was not at low of a tide so we felt a bit more like we were just in shallow water. It was pretty and we were kind of hoping to see a shark but were not that lucky. We were soon taken to a different area to snorkel and one of the crew got in the water to direct us to some cool finds. Next we were off to the Chat and Chill which is a nice little hangout on Stocking Island. One of the coolest things here was the stingrays that hangout at the shore. There was also a bar and grill that offered you a chance to leave a shirt, hat or your signature somewhere in the bar.
 
This time we rented a car and explored the island on our own. Coco Plum beach is amazing at low tide as you can walk out a long distance. in the other direction from our resort we went all the way across the bridge to Little Exuma to the Tropic of Cancer beach. This was beautiful and almost deserted. After a while of swimming and taking the typical I was here pics we were off to Santana's bar and grill. They fry just about anything you want. Nothing better than some deep fried lobster while staring out at the beautiful blues of the ocean drinking maybe a beer or two. The Pirates of the Caribbean actors were said to of spent many an hour here while filming. Our most exciting find though was the lemon sharks that hang out off the beach. They are very timid but cool to watch. There is also a ship wreck just of shore. Returning to Georgetown we caught the ferry to Chat & Chill. Here we introduced our friends to a lovely song bird we met last trip. we also got to introduce them to the stingrays they rubbed up against your legs like a cat may do. Down the beach you could purchase squid to feed them and they would suction it out of your hand. This pretty much filled our whole day until it was time to return and get ready for dinner.
 
Our final exploration occurred after checking in for our flight. The waiting area is quite small offering limited food, drink and shopping so we opted to go across the street to the bar and grill there. We had a few drinks, some sandwiches, and left our signed currency with the others hanging around the bar. There is a bit of a chance to souvenir shop as well. We left in time to clear security and wait a bit for our plane.
 
It is my goal to explore and experience the places I go to better guide and match the vacation to my clients needs. Please use the form to contact me to let me know what kind of vacation I can help you with .
 
 
/