Shopping Cart
Your Cart is Empty
There was an error with PayPal
Click here to try again
Thank you for your business!
You should be receiving an order confirmation from Paypal shortly.
Exit Shopping Cart
Island Girl Vacations and Travel
Memories to last a lifetime!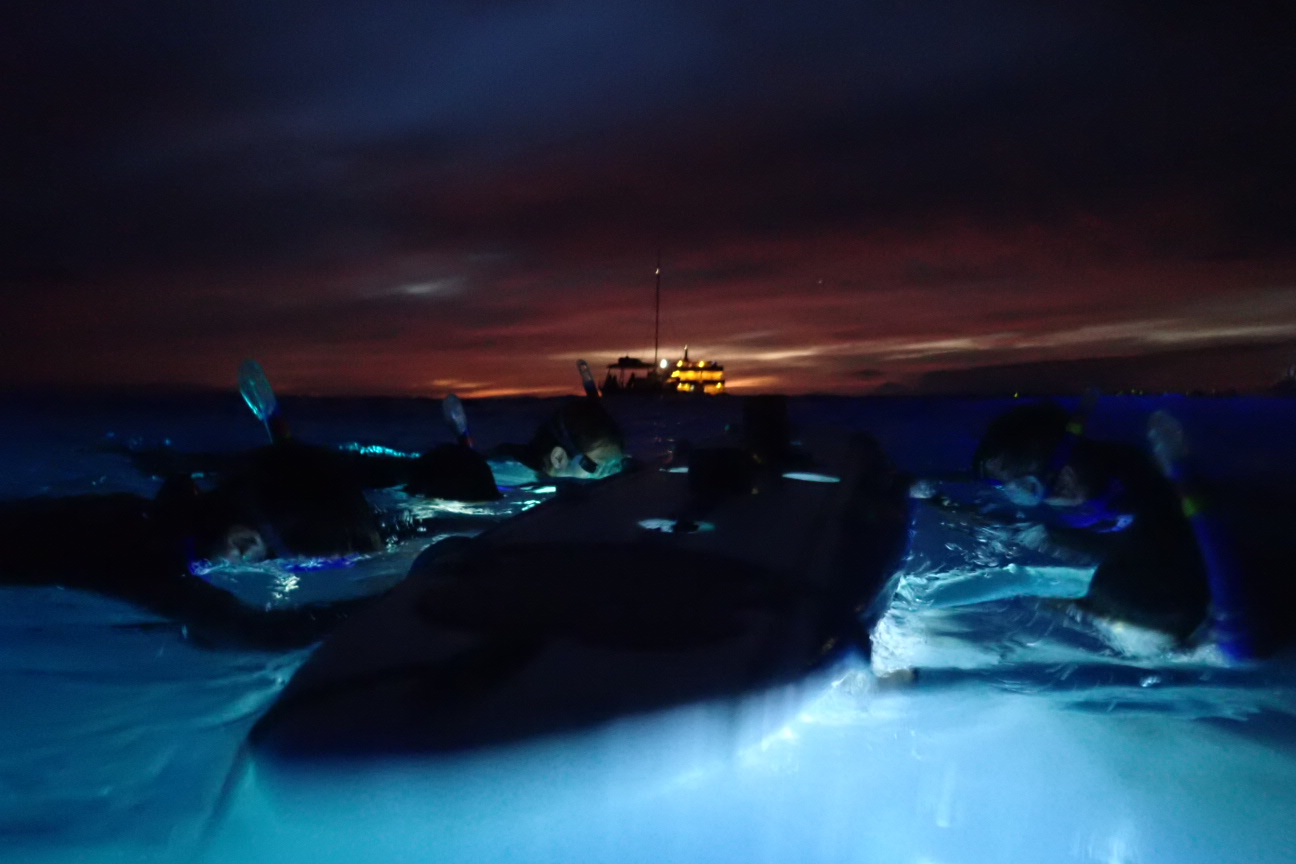 I have cruised the Mediterranean, Alaska, the Caribbean, the Pacific Coast but this was my first Hawaiian cruise. It was also my first UnCruise . They are a small ship cruise experience that focuses on adventure. We spent some time on land but less than on most of my previous cruises. We did conversely focus on water and animal experiences everyday. The cruise began on the Island of Hawaii and took us to Maui, Lanai, and ended in Molokai. One mportant thing to note is all of our adventures were included in the price. All of our drinks on the ships and meals as well. 
My soon to be 30 year old son and I arrived to a Lei greeting at Kona airport on the big island of Hawaii. We rented a car for the day and were off to our precruise hotel (Royal Kona). Check in was pretty quick and we were upgraded to an ocean front room. A little unpacking and we went down to the Voyagers of the Pacific Luau that takes place several days a week on the resort. It included dinner, drinks and a show. We were honestly a bit tired with the time change. The drinks were pretty strong, the food varied and tasty, and the show varied with the typical hula dancers and themes. If you are staying at the resort you can see most of the show from the pool area so in hindsight had we had more time we may have done another to see the difference. The next morning my son said he thought he saw sharks from the lanai. What he really saw was about 25 dolphins playing out in front of the resort. We finally tore ourselves away from watching them and had the included breakfast buffet. Sitting on the patio area we got to watch the dolphins some more. We headed back to the room to check out to shop before we returned the car and met Our Uncruise transfer. After a lot of dolphin watching we managed to check out. We shopped a bit for sunscreen, aloe, and rash guard shirts that we still needed for the cruise. We gassed up the rental car and had our first Dole Whip and returned to the airport to return the car. We met our transfer for UnCruise and loaded onto the van to begin the first day of our cruise. We went to the Courtyard King Kamehameha to check in and were given use of the facilities but chose to walk to the shops just down the way. We walked past the pool, many different canoe options, the last ruling location of King Kamehameha, and a calm cove for swimming in the ocean. The shops had lots of cute touristy items and dining options. We spent a few hours checking them out before we returned for the final meeting and transfers to the Safari Explorer. You embark at an industrial port which is about an hour drive. Each couple or family had their picture taken before meeting the Captain and the some of the crew. We were told we would have a slight wait as a family of 5 had their flight delayed and we were waiting on them. Welcome drinks were available and off to our cabins to settle in we went. Muster drill of course came soon and I have the dorkiest picture of me from it. The family arrived as the other 21 of us sat down for dinner. We met the crew first and how the cruise would proceed was explained to us. Like most meals 2 main course options and a vegetarian options were given but as we found later you could pretty much order what you wanted at any meal. We had lovely servers who quickly learned our preferences . With so few others guests we really started to get to know them quickly. My son may have given me a hard time since other than the kids he was the youngest on the ship. After dinner we had the option to stargaze, belly up to the bar, talk with the other travelers or eventually retire to our cabin. The provided water bottles made for a great way to stay hydrated at night and throughout the excursions.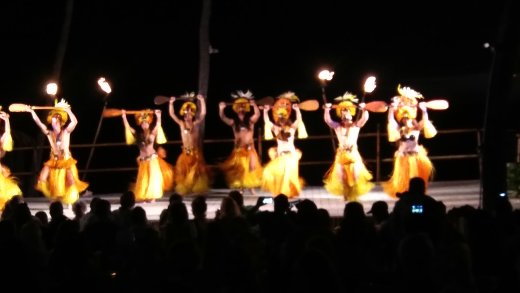 The first full day started with continental breakfast at 6:30. Yoga was daily at 7:00 AM with full hot breakfast at 8. Our first morning excursion was a snorkel to prepare us for the evening night snorkel with the Pacific Manta rays. We had a snorkel orientation and then loaded into skiffs to head to the snorkel spot. Honomalino Bay was a bit rough and the least impressive snorkeling of the trip but it did let you know if you might have issues later. We did see quite a few colorful fish even in the conditions. We returned to the ship once everyone was done and were met with a specialty cocktail. A deck party with people jumping off the second deck, floating in the ocean, Kayaking , and even skiing on a paddle board took up out time until lunch. I was pretty proud of my self for getting up on the paddleboard and making a full circle around the ship before I fell. The big even for the day/night was the Manta swim. When we were having an early light dinner we had an explanation of what the experience would be like and what to expect and do. We all donned wetsuits and jumped on the skiffs again. As we set off there was a beautiful sunset behind the ship and we should have known that was a lucky omen. In groups we moved about attached to underlighted boards and swam above the "campfire" of lights placed on the ocean floor to lure the planktoon that the Manta rays feed upon.  Not long in we saw a large beauty skim the floor. After a while I was afraid that was all we were going to see but then we were graced with a beutifully large Manta Ray that pocedded to do flip after flip right below me. They are so graceful and beautiful and I was so happy to have this amazing experience.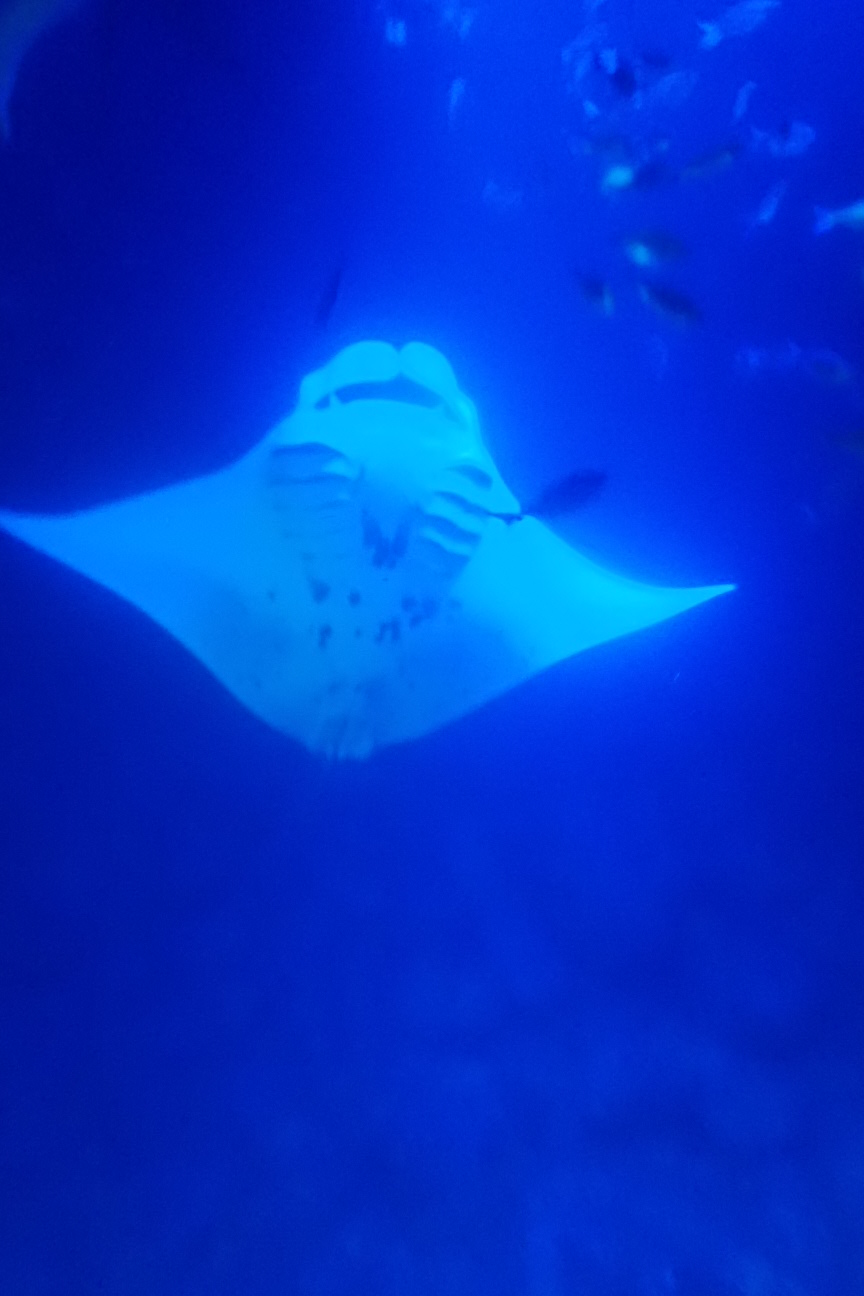 We spent some more days of the big island of Hawaii. These included more snorkeling and many encounters with dolphins, pilot whales, and humpback whales.  We also spent a little more time seeing the toen of Kona.  We played like Navy Seals on a Zodiak boat that got us up close to so many of the amimals. We observed the distance rules but were rewarded when a group of pilot whales decided to dive right under our boat and come up the the other side. We watched an excited young humpback calf  breach repeatedly showwing off to his mother and us. We also snorkeled at the Capation Cook Memorial with realy clear water and boutiful fish and coral. Our trip back into Kona offered a couple of included tour options either a historical walk or paddling the outrigger canoe. 
At night we did the rougher crossing to Maui and the Humpback Whale Sanctuary area where we would spend several days. Our first morning here we went out on the Skiffs and searched for whales and listed to thier songs on the hydrophone.  Over the next several days we were rewarded with many whale encounters, so many types of dolphins surfing in the ships wake and chances to swim in the ocean and kayak.  We  rescuded a small apartment fridge that had somehow gone swimming in the ocean and some other debri. It was great to see the crews dedication to being eco friendly. We even had our suncreen provided (reef safe) and were told to use it often and why it was important to use versus the non reef safe options.  One of our outings also was deadicated to swimming with the Honu or sea turtles.  Luck was with us again and the we swam with so many of these large beauties and even saw a reef shark or two.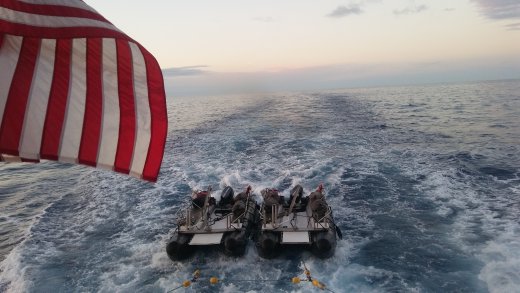 We eventually moved on to Lanai. The morning began with a challenging sea kayak along the cliffs.  A pod of dolphins frolicked with us for the first part of the journey. We did another snorkel in the  marine preserve and then to the skiffs onto land.  We spent some time in the main city learning about the old Dole pinapple farm and exploring the shops. A few fellow travelers went to the cat sanctuary instead. Eventually we all met up and hiked to Puu Pehe or sweetheart rock.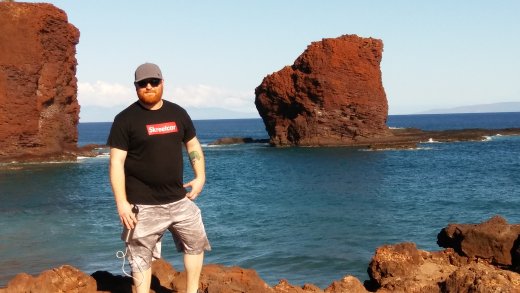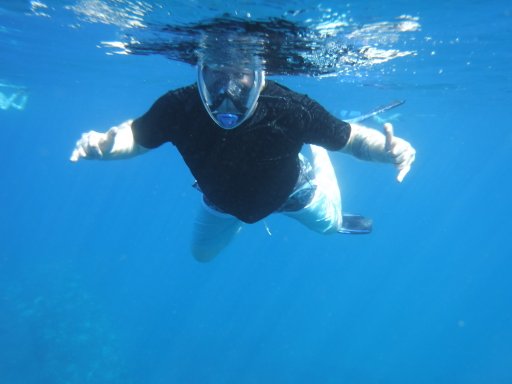 Our final destination was a couple of days docked at Molokai. We got to meet the island shaman on the land his family has lived on for countless generations  and learn of the islands history.  We did a lovely greeting cermony, observed poi making and hiked to a waterfall on the land. We also did a luau of sorts at the Molokai Cultural Center where we dined on more Hawaiian specialties  and enjoyed the dances and more history.  On the day before we flew out we had a courtesy area at a hotel on Molokai and ventured into town to the Market. Again all included.  We were sad to say farewell to Hawaii and her islands when it was all over but we look forward to returning and sending my clients there as well.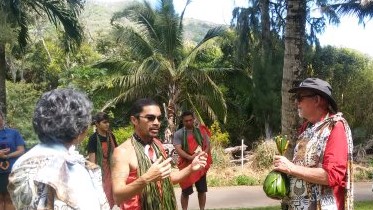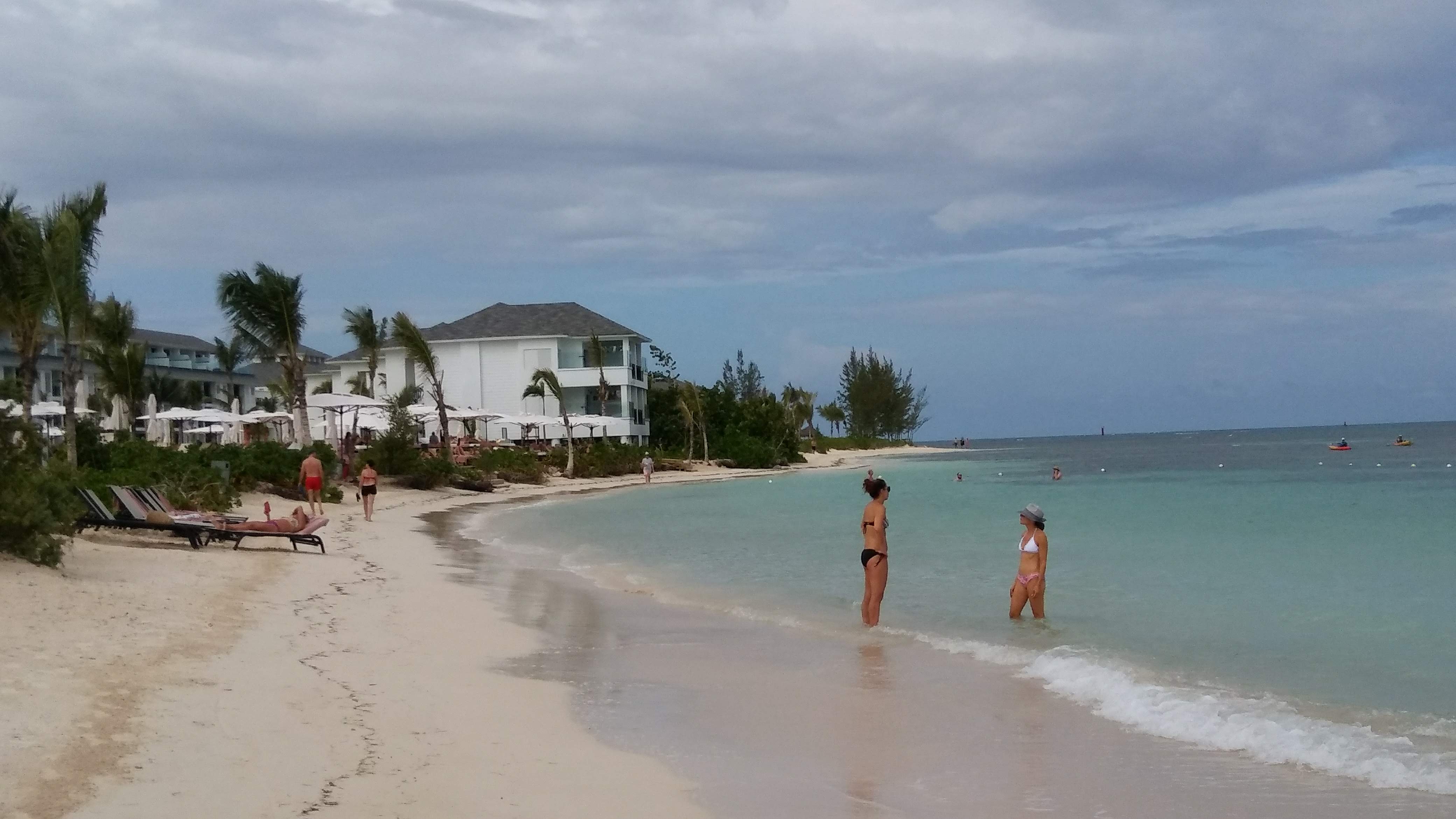 Over Thanksgiving we were once again in Jamaica. We stayed at 2 resorts for the first time and I spent a day with the Jamaica Tourist Board to see 5 others. We did the bamboo river raft down the Martha Brae for the first time as well.
I really find that staying at the resorts gives me a better overall feel for how my clients will feel. Tours of resorts are great but give you a much more limited view. In this case we spent 1 night and day at the Melia Braco. This is a family resort and has 2 parts to the resort. In order to really get to use the whole resort you need a club room. There are no elevators and we were on the top floor so the mobility challenged may not find this the resort for them. We really found that the resort had a good deal of Jamaican culture and you may be vacationing with Jamaicans getting away from their daily grind. They had a trampoline and obstacle course plus a kids club for the younger family members. Our dinner was the at the street fair they held that night so we got to start out with all of our Jamaican faves.
We took a short ride the next day for our home for the next week at Excellence Oyster Bay. This is a new resort just opened mid 2018. As such there are a few things to iron out. That being said the resort was quite lovely and located on its own peninsula. Some areas of the beach are not that wide depending on the tide but you can walk quite a while most times of the day. Across the bay you can see cruise ships doc on and off during the week. The rooms are quite spacious and offer room service and mini bar included. The Excellence Club suites are even more impressive and offer extra amenities and access to Club only areas of the resort including their own pool, restaurant, lounge, and pallapa area. The spa has a great included water therapy for any club members or if you book a treatment. This took a whole hour to go through all the steps. My scrub and massage were lovely and ended with me being placed on a swaying bed with aromatherapy to further relax me. Dining option really were plentiful but they did run out of items across the week. The jerk station near the pool seemed to always be a fave of all the guests. The bars were fun and offered different environments across the day. Again they did run out of a few things. Entertainment varied from Excellent (Silver Birds, Live musicians, D.J) to ok (some of the night shows did not resonate with us). Late night there is Karaoke or a D.J. which depending on the crowd could be a blast to meh. We would return but plan to give it a little time to iron out the kinks first. A future note is they are building another part of the resort expected to have Over Water Bungalows and more Club areas.
On my day with the JTB I visited the RIU Reggae and had update tours for Sandals Montego Bay, Sandals Royal Caribbean, and checked out Sunscape Cove, Splash t see what changes AMR made since they purchased the resorts. RIU Reggae is adults only and seemed like a fun option with a color pallet I like much more than most RIU resorts. Both sides of Sunscape had not changed much since I visited the resorts when they were a Sunset property. Sandals Royal Caribbean finished the Over Water Bungalow since out last vist so it was cool to see this suite category added as an option without the long flight to Tahiti. Most changed though is Sandals Montego Bay; this original Sandals looks almost completely new. If you have already been it may be time to check her out again she is refreshed beauty.
As always we try to see another part of Jamaica each visit. This helps me explain tour options to you my clients and just allows us to spend time feeling more involved in Jamaica than just being on a resort located there. We had a singing captain and learned a lot about him and the river we were guided down. It was beautiful and relaxing.
We ended our trip with private transfers by Travel Around Jamaica and hung out in Club Mobay in the airport. Both of these things just make the process of going home more hassle free than the alternatives.
As always I am here to be your first hand authority on the resorts and tours of Jamaica. Please contact me for all your Jami can travel needs.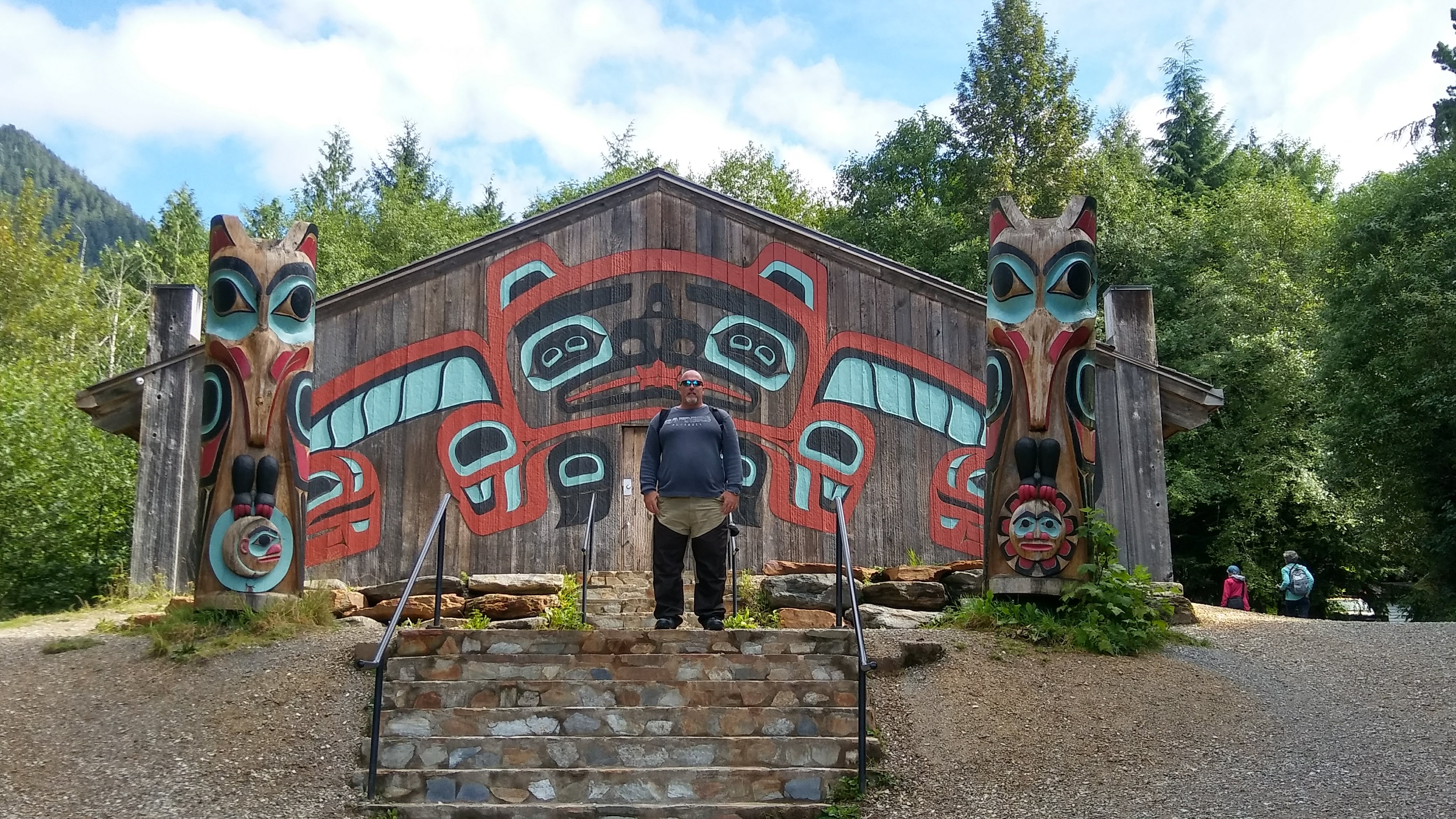 We set out on the Celebrity Solstice for our roundtrip cruise from Seattle the end of August. Our cruise would take us to Ketchikan, Tracy Arm Fjord, Juneau, Skagway, Victoria and back to Seattle. I wasn't there all for fun as my sea days were taken up with the Celebrity Seminar at Sea.
 
Seattle was sunny as we boarded the cruise line transfer from the airport to the ship. I was impressed with the organization of this process from baggage claim to arrival at the port. The check in process was a lengthier then I expected but soon we were boarding the ship headed for the buffet. Once we filled up and had our first drinks from our included drink package we were off to unpack and begin our exploration of the ship. The ship always feels so large the first few days. Once the cabins were released we unpacked in our Balcony cabin. We had our first specialty dining reservation at Murano that evening. Murano had superb service and the food was great. As good as ours was we had food envy as the table next to us had both dishes finished at the table and it was quite the presentation. The sommelier was very helpful in helping me find the perfect wine with dinner. The sampler desert was perfect for two. We finished the night with more exploration and the Comedy Show.
 
Our first sea day meant training and exploration. As we did most mornings for the rest of the cruise we began at the buffet with fresh made egg options. I then headed off to learn more about all things Celebrity and the husband headed off to watch for whales. We met back up for lunch and he told me of the sets of whales he had seen but failed to photograph. I headed back to class and he was headed to enjoy the pools and hot tubs. I managed to get a little pool time in after class and was surprised how comfortable it was considering our location. Dinner was our first night with set seating with my fellow agents in the main dining room. Having a consistent set of waiters and a sommelier made for a great experience. After dinner we discovered the ice covered Martini Bar. We enjoyed the Celebrity production of Amade. The dance/ song troupe on board are very talented and this show was a funky mix of Renaissance style costumes with a variety of music.
 
Our second morning brought us to Ketchikan. We lucked out again with sunny skies in a place that measures their rain by feet. Lumberjacks and totem poles and of course shopping took up most of our day in port. We fell into routine switching it up with the Absolute Journey tribute band. If you are a fan you would have had your lighter app on.
 
Morning three was an extra early start so we could see our entrance into Tracy Arm Fjord from the comfort of the Sky observation lounge. About 7:30 we made it to Dawes Glacier. We watched from our balcony as the ship made a 360 turn so everyone got a great view. Midday we ported in Juneau. For us this meant a trip to the Mendenhall Glacier, Nugget Falls , and Whale watching. The rain had finally found us so we layered on clothes and headed out. Nugget Falls were fantastic and we saw so many humpback whales and sea lions. We ended our day in Juneau at the Red Dog Saloon. It has a great story I would love to tell you some time. Back on the ship we had a late dinner a few drinks and called it a night after being part of the show at the silent disco.
 
Morning four found us in Skagway with more rain. We rode to the Yukon sign and then experienced the Yukon Suspension Bridge and the Whitepass Railway journey. My husband was a bit concerned about them but handled both like a champ. Both offered picturesque views from high up. Again so many stories to tell you before you head out on your journey. If you are a history buff this one is for you. We did not have much time to explore the town though before we were back on the ship and out for dinner in the main dining room and a night full of drinks and entertainment with a singer that entertained us with the music that first made radio popular and a few newer tunes.
 
Day 5 was another sea day and more classes for me. We were passing through the area know for whale sightings and we heard lots of reports. I believe my husband took full advantage of the relaxing part of vacation. I caught up a bit later with a visit to the Canyon Ranch Spa for a massage. Dinner was over the top at Toscana capped off with a dolphin leaping out in front of the sunset. Rock City musical was another great show and the guys at the Martini Bar put on quite a show.
 
Our last port day was Victoria B.C. Being a late port I had my 5 Star at Sea graduation and a late lunch. We chose to visit Butchart Gardens and we both loved it and would return. Seeing it at night magical. Our return back to the ship left a little time for shopping before heading back for a very late dinner and a night cap.
 
We finished the cruise with a tour of Seattle that dropped off at the airport. What a great way to finish up a cruise.
 
 You can cruise almost anywhere in the world where there is water. It may be a river or ocean cruise. It can be on a large floating city or a smaller more intimat yacht or all the things in between. As an agent I am fortunate enough to have sailed most of the usual cruise lines. A caribbean cruise , a European Cruise from Rome to Dubai, a Pacific Mexico short cruise, and of Course Alaska. Each line has its own personality and focuses and that is where I can really help you navigate all the information you find on line. Specials may make a line that is not usually cheaper not the best choice for the way you cruise. I may also know of lines and types of cruises you never even thought of but once you discover them the wanderlust may take hold. 
New ships come out often and each one trying to offer something new and exciting to entice cruisers to come and experience the ship.  From new ways to have fun like go carts at sea, laser tag, escape rooms, water parks, shooting ranges, bowling, golf, shows galore, and new dining options to luxury accomodations boasting private areas and butlers you can bet there is a cruise vacation out there for you. Most have some kind of kids club to keep the youngest generations happy . They also have great educational options to enighliten persons of all ages about the areas you are cruising in. New on the horizon is Virgin Atlantic's adults only cruise ship that is now being constructed. Ships now offer all inclusive options for dining and drink packes that help make sure ou know what you are spending up front. Some top tier options also include many options for tours at each port. It is all about finding out what you want in your vacation and helping guide you to the best line, itinerary, and ship for your need. 
My current passion is yacht cruising where you rent the ship out and have a captain and a small crew. With a cabin complete with a bathroom and A/C you will comfortably enjoy the area of the world you choose.  There are options across the globe to experience this more intimate, upclose, and less scripted way of cruising. You and your group of friends can hang out and snorkel, paddle board, ski, or scuba to your hearts content. You can experience local culture when you want or return  aboard to dine and drink with your traveling companions, it is up to you.
There are also theme cruises. These vary from the obvious Pirate,to Holidays, different musical genres, or like minded groups. My fave is a week of Jazz activites with names you only hear about but the 80's hairband cruises and Country options are similar.  Cruises like to do Holidays big especially Halloween and Christmas. None more so than the Christmas market river cruises in Europe. Visit cities that look like Christmas cards and get caught up in thier tradiitons. 
What ever kind of cruise is for you if you are considering a cruise please email me or call 620-481-1659 and I would be happy to find just the right option for your next vacation.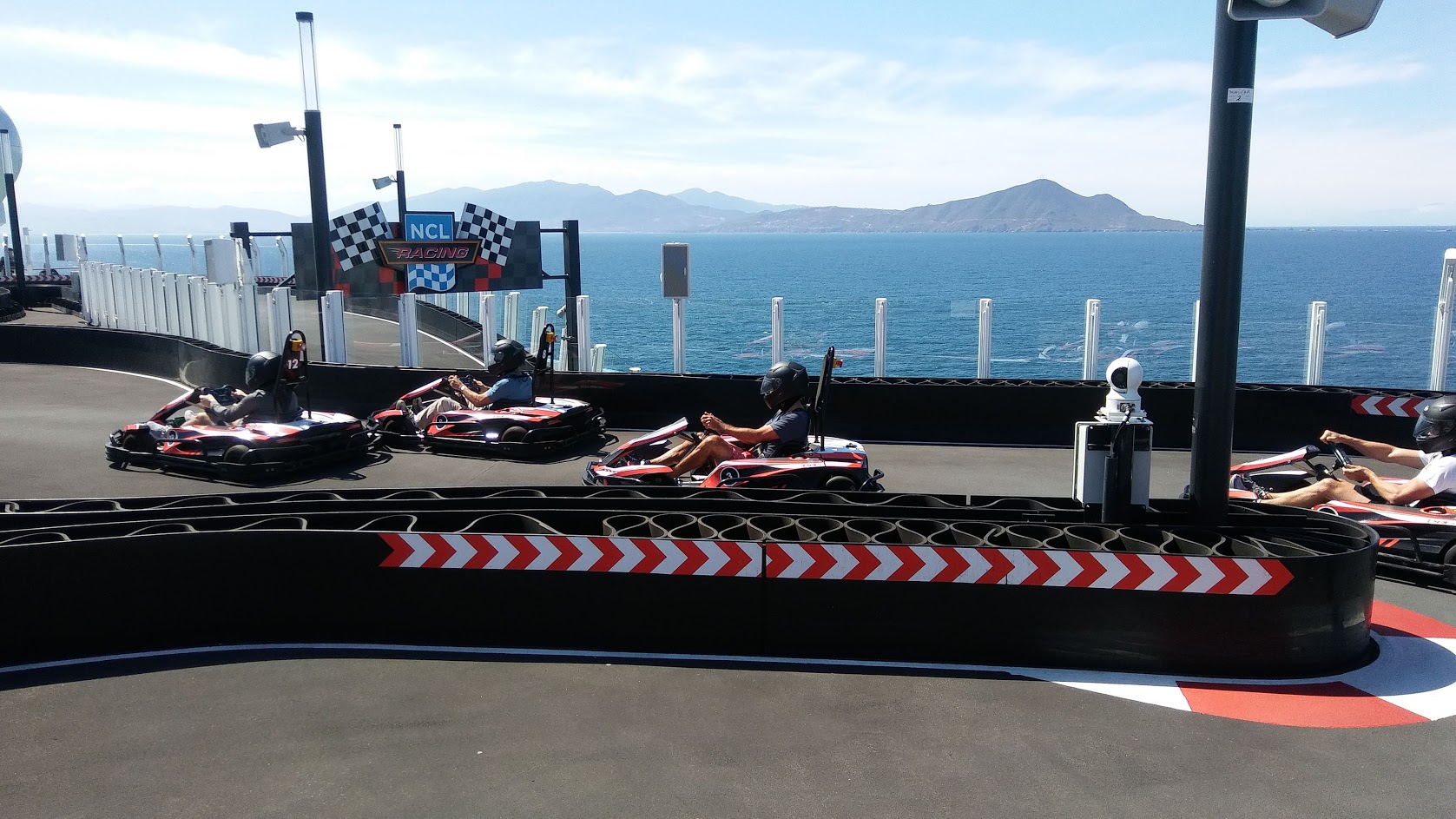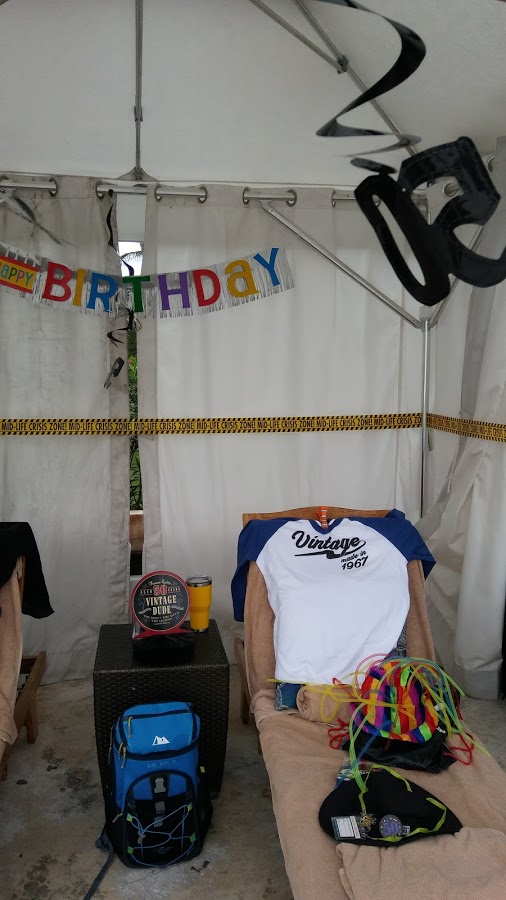 Our last group trip was 8 of us for a family member's milestone birthday to Sandals Emerald Bay in Exuma, Bahamas. There is something inherently fun when you bring a group together for a vacation. I know some worry that they will not be able to do their own thing but we have found it to be just the opposite. A group vacation provides built in entertainment and like-minded people when you want and a solitary or couples vacation when you don't. This is a smaller group but slightly larger groups can qualify for reduced costs or even free rooms or air. We did not all arrive or leave on the same day so we had extra flexibility to fit the vacation to our time off and monetary concerns.
We had 8 very different people when it came to vacation style. We had many meals together but also had intimate dinners as couples as well. One couple had a beautiful candle light dinner one night while the rest of us got together for drinks and then dinner at the French option. Some of took advantage of the wonderful massages and other services offered at the Red Lane Spa and other never set foot inside. One of couples was super active and hiked, walked, canoed, paddle boarded, snorkeled, and went night crab watching. A few individuals joined them for some of this but they mostly did it on their own. Some just let the sand or pool gravity take them away and relaxed. One couple went on a tour to swim with the pigs; but the rest of us stayed at the resort having done this on a previous trip. All but one couple rented a car and explored the island. Driving on wrong side of the road to check out beaches, bars and even islands just off shore by ferry. Some of us went to the returning guest dinner and some opted to do their own thing that night. We joined each other for night time entertainment as it worked for each couple. With free Wi-Fi the location of others was only a message away. Many nights ended with Karaoke, pool, and ping pong, dancing, or playing a card game someone brought. The takeaway here is do not be afraid to join a group as you can always make it your own vacation at any time.
There were certainly some things we could all agree on. The resort is located a large stretch of soft white sand with no vendors unless you sought them out at the very end of the beach. The water is an amazing shade of blue. The Greg Norman Golf Course offers challenging play and beautiful vistas along the ocean side. The resort was lush and beautiful. The addition of Soy and Kimono's offered great sushi and show cooking. Bombay added Indian food as an option and our family style dinner with the whole group was one of our favorites. The stars shine so bright at night that they were their own show. We still find this resort to be more laid back in the day and night compared to many that we have been to which was great for some and a bit disappointing for others. The island feels very safe and with one main road it was easy to navigate and get out and experience it.
If you are considering a group vacation for a wedding, anniversary, birthday, family reunion, or just because please contact me and I would be happy to help coordinate your travel.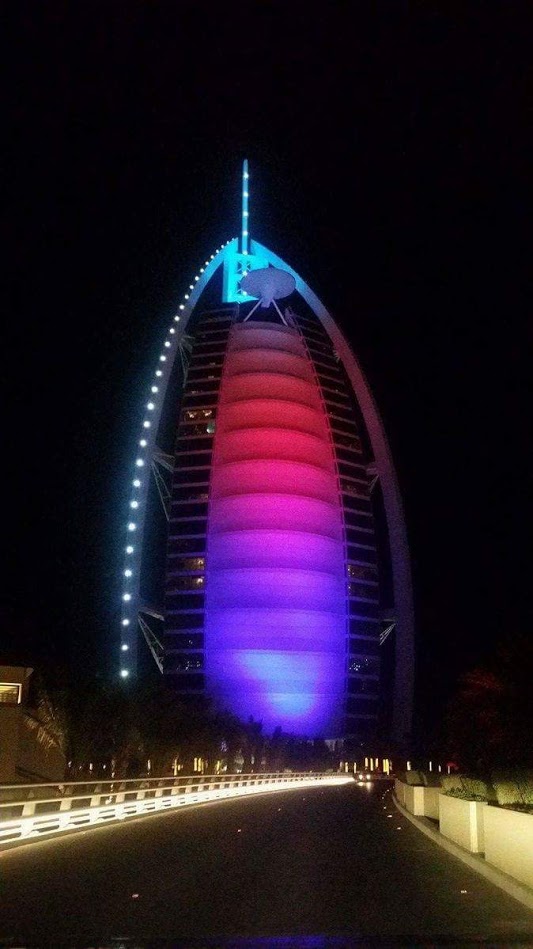 My recent  cruise on the Majestic Princess allowed me to see what it was like to visit many ports and have several sea days on the newest ship in the Princess fleet. My own European Cruise started in Rome and ended in Dubai. At just over 2 weeks it was all the vacation days I had left so there are a few things I did a little different than I would suggest clients do them.  Like most people I had a personal reason for choosing this cruise. I grew up looking at pictures of my grandparents in Greece so with two ports in different areas I was excited to walk in the places I had seen them in the photos. The others ports spoke to the explorer in me. Since no one else was able to go with me I also got to experience what a solo cruise was like. One of the major things I did different than I suggest for clients is I arrived in Rome the day of the cruise departure.  I did this because I was short on time and it almost ended my cruise before it began. Coming from the Mid-West I connected in Amsterdam. Upon arrival, I and several others were told our flight to Rome was cancelled. Luckily I was able to be placed on standby for a different flight and only arrived a few hours late. My private driver Roberto from NCC was waiting outside the terminal for me with a sign with my name on it. He loaded my bags and we were off to see the site???s of Rome . Being one of the few drivers with the special licence we were allowed to drive in places many are not; this helped to get me close to see all I  could in my 3 hour window. We started at the Vatican where I  explored the square. I  just missed the Pope???s address to the people; but, I was able to imagine the seats filled with followers as I  took many photos of the fountains, obelisk, and buildings. The sales people are pretty tenacious and I  learned you have to give a hard no to get them to stop. I ducked into a shop for Gelato before returning to my driver for our next stop. Next we went to a scenic overlook with great views of the eternal city and some nice statutes and foliage in its own right. Piazza Navona with  its many fountains, picturesque shops, and old world buildings was next. I took tons more photos while milling about with other tourists. I  managed to barely resist more sweet treats or a slice of pizza and instead we were off to the Pantheon. This attraction is also free but you do need to get in line to the right facing the entrance. The line moved pretty fast and gave you an opportunity for more pictures of the fountain and obelisk or just the outside of the Pantheon which is quite impressive in its symmetry.  Through enormous ancient doors you pass into a historically rich space. There are still masses held frequently. Every part of the large space is filled with statuary, frescoes, and burial tombs . You could likely come back for years and still see something new.  The oculus is amazing as an architectural element built so long ago. It is awe inspiring the level of ability they had with such limited tools and really makes you ponder how we build today with our ???modern??? equipment. The passing of time is seen as the sun shifts across the room as it enters the oculus so try to slate enough time to enjoy the experience. Short on time I left with sensory overload and  headed back out to the crowds and stopped to take a few pics of the horse drawn carriages you can rent. I  did see a few in operation across the day. Our next stop was the Trevi Fountain. This fountain is truly spectacular out doing its smaller cousins I saw before or after. The crowds are again super thick and it took a bit to jostle to the bottom to toss my coin over my shoulder to make my wish.  Once done the return up the stairs through the people took a bit of navigation so I  snapped a few more photos of the surrounding architecture and returned to my driver. Our next stop was the Spanish Steps. We passed 2 more obelisks as he parked. There is a boat themed fountain at the bottom of the steps that got their name from its location close to the Spanish embassy. I did the walk up the steps stopping for a variety of pictures.  Most of these locations offer guides that will take you on a paid walking tour but with my time crunch I made do with what I had. My last stop was the Coliseum and the Arch of Constantine.  The Coliseum is vast and a guided tour could have taken hours. In this case I  made do with pictures of both that I  could get from the outside. By now I  was warn out and can vouch for the fact that a pre stay of several days would afford a much more in depth tour; but, if you can not take the extra days you can see quite a bit in 3 hours. Exhausted from traveling and my whirlwind tours Roberto drove me the hour and 15 minutes to the cruise port. What few times I woke from my car induced slumber I  noted some beautiful countryside.  Roberto dropped me off at my boarding point and was off to make cherry jam with his twin nieces.     I did arrive about a half an hour short of the cut off time for embarking so things got a little rushed for a bit. My larger bags with the Princess tags on them were taken and x-rayed to be dropped at my cabin. I  then went to check in . My remaining bag and purse were x-rayed, passport checked, and sailing card issued. For this cruise they collected my passport and returned it before final departure. For all of my ports till end I  only need to take my ship card. This card also acts a credit card charging on the ship any items I  need.     Card in hand I  walk to the ship and am scanned into the system. I immediately headed to my cabin to get my life jacket to do the required muster drill. Safety information is discussed and you put on your life jacket once and then you are free to go about your vacation. In my case it was back to the cabin to freshen up. My bags were already at my door so I  unpacked, showered, and headed out to watch the sail away party.  Majestic Princess was headed to China and is following the Silk Road trading route. Our send off was a Chinese children???s dance troupe and the Ansari Waist Drum Team . This was followed by the love boat theme played loud and proud. I  then headed to get something to eat. I opted  for the buffet style Marketplace and found it to have a more Asian focus than I  am used to. That is true Across the ship as there is a noodle bar, dim sum station, 5 star Asian dining options, and a bubble tea area. After getting my belly full I  headed to one of the lookout areas to take sunset pictures. There really is not much like a sunset over the water. It has a beauty all its own.  Having not confirmed to my husband that I  made it to the ship I  headed back to the cabin to tell him all about my day. Naples was our first port and I toured   Capri, Sorrento, and  Pompeii.  I had a quick breakfast at the Market Place and then went with my tour receipt to the designated meeting area. We were given sticker representing our tour upon arrival and then had a seat awaiting our departure call. My group met out in front of the ship and we???re given a radio with one ear bud to listen to our guide across the day. He explained our itinerary and then we were off on foot to the dock to catch the hydrofoil to Capri.  We waited while he purchased our tickets and the got in line to board the boat. With advisement from our guide we went to the top and sat on the left side so we would have good view of Mt. Vesuvius . At this time of the morning the fog was still burning off from the mainland giving everything an ethereal look. We docked at Capri past many smaller picturesque fishing/sailing ships. There were many shops at the base of Capri as well as options to book the Blue Grotto. When I return to Capri this will be on my agenda. For our tour we took the cable to the top. Amazing sea views await you along with amazing food, smells, oh and more views as you walk to the other side of the island. Our guide walked us to the other side with the iconic views of the twin rocks. Along the way he told us of the island's history and explained the perfume and lemon focus of many of the stores. The island seems to have amazing smells around each corner. Some scents are from blooming plants and some came from the perfume diffusers placed in front of each perfumery.  We passed one  that spritzed each passer-by with fragrance. Mine was wonderful with just the citrus notes I  prefer.  As we passed one of many stands selling lemon drinks and Gelato the incredibly large lemons grown in the area were hung all around. He also pointed out the most dangerous part of the island.  An area you do not go down without a fully loaded wallet or credit card. Lol. Top designers abound and I  could not help but think my friend Amy would probably have to be pulled away with physical force as I  am sure that street is as close to heaven on earth for her as any place.  We passed an old monastery that has beautiful  gardens and continued to the look out point of the Gardens of Augustus.  The views were indeed gorgeous. One area had the iconic light blues and the other the twin rocks with sailing vessels zipping about. The cliffs are covered with unique foliage that only enhance the picturesque qualities. From here we had about an hour of free time. I snapped more pictures as I worked my way back around. I stopped at one of the lemon stalls and purchased a non alcoholic lemon mojito which was flavorful but tart.  Drawn by the sweet scents I  wandered into many of the perfumery store trying to decide on a scent to buy. I was unsuccessful  in this quest, which was probably for the best as I  tend to be quite true to my perfume choices and trips back to Capri to restock, though wonderful in theory, would make it difficult  to keep myself supplied. I did make it into a sweet shop and purchased a cannoli  and a  pistachio treat. The pistachio treat was perfect and melt in your mouth. The cannoli finally made me a convert, as each one I  have tried in the U.S just left me wondering what all the fuss was about. I met back up with the group and we took the cable car back down to the bottom. Here we were again given some free time. While browsing I was  offered samples of the lemon treats and Lemoncello.       We boarded a ferry  headed to  Sorrento.  This one did not have an open top area which made it harder to take good pictures of the coastline as we arrived. At the dock we were able to get some pics of the famous hotels and beach but we???re quickly whisked off to lunch. Our lunch was in a quaint Sorento diner specializing in ingredients from the  Campania region . With white wine and a cold bottles of water we sat to begin our meal. I  was seated with the 2 other solo cruisers and one of the crew who was selected to do the tour. Our first course was a delicious  ricotta and spinach cannelloni.  Second course was  Sorrento style chicken breast , peas, and potatoes. We finished with a strawberry dessert. The diner looked like the quintessential movie version with flowers artfully located throughout  coupled with paintings. Outside there was an uniquely laid out fish display promising fresh fish meals that were sure to please.  We walked a bit from the restaurant to our final coach. Along the way we passed many bitter orange trees and classic flower covered balconies.     The coach took us on our hour long drive to Pompeii.  Those on the left side of the coach were treated to wonderful coastal views. Myself I  could not fight my eyelids and slept most of the way. After parking we walked a bit to the entrance to Pompeii.  You are greeted by a large bronze nude statue.  You also see the outer walls of Pompeii.  Our guide explained that so much ash rained down that the area was buried in close to 40 feet of ash which resulted in the coast line being extended many miles. We were shown where the boats used to tie up and it is amazing the amount of land that has been added. We walked along the ruins and as our guide told the story of Pompeii he pointed out how little is really new today. We were shown speed bumps to keep chariot drivers under control, bakeries, and lots of taverns/fast food options. The knowledge that establishments had sliding doors is very interesting to me. Pet lovers will love the famous beware of dogs mural. Little truly remains of the city as so much was looted by soldiers  sent to unearth it and most of what was left is in the Naples museum. There are a few frescos,  fountains, sculptures,  and architectural structures evident and they do have areas displaying some relics as well as chalk casts of adults, children and even dogs trapped in the volcanic ash. In all this time at least 30 percent of the city is still unexcavated and further excavation  is on hold. The current focus is to save what is exposed. All and all it is still amazing what remains. Today very little of our creations could survive such an event much less the passage of time. We finished with a cameo carving display and a chance to souvenir shop. Then we loaded back up to return to port.     Reboarding was just a matter of showing our sail cards and running our bags through the scanners. I returned to my cabin to freshen up and headed to Symphony, one of my anytime dining options. Cruising solo I opted to set with a group of people. I met 4 people from Australia and 2 from California. Many of them had been on the ship since Barcelona and we???re seeing it through all the way to Shanghai.  Talk about getting to see a wide variety of places. After dinner I returned to catch my husband up and again fell asleep worn out by the long day of seeing so many sites.     I woke up long before I  would have been up for a tour and started writing on my cruise experiences. Feeling a bit hungry I  headed for the Market Place buffet. I went to try and find a comfortable place to write.  I  soon decided there was no such a place as my back had locked up . I slowly made my way to the spa to seek some relief.  No massage openings were available but after looking at my sorry state and discussing my problem they recommended acupuncture.  With the pain I  was in I  figured what did I have to lose. Before this trip I would have said there is no way I would ever do several things and this was certainly one of them. The therapist explained the process. I lay upon the table and she placed several needles in my back and below. Most of them I could not feel at all while a couple were minor discomfort.  After they were applied I  was left to relax and let them take effect.  About a half and hour later the needles were removed and I did get up from the table much easier. I went back to the cabin to get my swim suit so I could use The Enclave. This is a heat and water therapy area and is extra on the ship unless you have a cabin that includes it. I  went through the circuit ending at the heated tile beds. At first I  was a bit uncomfortable with the shape but must have gotten over that as I woke up about an hour later. My back bothered me for quite a bit and I did 3 more acupuncture appointments, used the Enclave frequently and had a hot stone massage over the course of the cruise. I can vouch for the service provided at all points and how friendly all the spa personnel were.   Being a sea day I got a chance to explore the ship. I grabbed a bite at the International Café. As I  ate I  read about the coffee cards and it???s benefits for you specialty coffee and teas drinkers.  I like my tea plain and I  have never developed a taste for coffee so I will just have to pass this information onto you without trying them. It was also our first Formal night and there were several events planned and special picture opportunities.  Many were dressed to the nines in tuxedos and fine dresses and other in nice clothing. If you opted to not dress up you were welcomed at the Market Café buffet. With this length of Cruise there are 3 formal nights and dressing up is encouraged . There are movies on deck each night for two showings and sometimes one inside. The movie options varied day and  night and really covered a broad range of genres. The Champagne party was the highlight of the first formal night with glasses stacked tall and filled with many bottles. There was always music at night in the Piazza and many places to enjoy a cocktail or the company of other cruisers.     Athens was my next port and my tour is to be The Temple of Poseidon, The Acropolis, and a visit to Plaka.  I went up to the higher decks to take pictures of what the area looked like from the boat and then went to grab a bite from the buffets. I  make sure to fill up as lunch times vary. I packed 3 bottles of water in my bag for the day and headed out to the meeting station. We sat watching the news of the Manchester pop concert bombings while waiting for our group to be called. Our guide Irene (pronounced totally different)  met us at the bus and handed out the receivers so we would be able to hear her during the tour. We loaded up for the over an hour drive to the Temple of Poseidon.  Our guide pointed out many areas and discussed a lot of Athens history. She also told of the contest between Poseidon  and Athena and how Athena???s gift of the olive branch won over the citizens driving Poseidon  further away. The large sprawling area of Athens gave way to more picturesque areas on the way to the temple. With our rate of speed good pictures during the drive were more of a fluke than a given unless you had top of the line equipment. Arriving at the temple there is a small souvenir,  drink, and snack option next to the area that the busses park. The Temple is a bit of a walk up. On the way you get to see some of the neighboring resorts/beaches and outlying islands. The Temple is not still a complete structure but it is still impressive. You can also see some remains of even older ruins on site. It was interesting to hear that the poet Byron is credited with the start of travelers carving their names into the structures. This is no longer allowed but you can see centuries of markings. There are also some protected animals you may encounter as you explore the site that make for cute pictures. We were given free time to explore and purchase souvenirs and then back on the bus we went. Lunch was a tasty buffet at a local hotel. The baklava and other option gave a perfect taste of the area.   Arriving at the Acropolis you start to see ancient relics right away. In fact your first steps will be on marble paved walkways from long ago.  We followed our guide to the top with a few explanations about the temples on the way. Once at the top we were given more information and told places to see each for the best view and then given a meeting time . The Temple of Nike can be seen on the way up but you get a much better perspective from different angles at the top. The Amphitheater can be seen in it???s full glory from the top. It is amazing that it is still used for top level performances to this day. The Parthenon is more guarded than years past. It is interesting to see the white marble that denotes the replaced areas. It is still an impressive site. Many of the sculptures that used to reside inside can be viewed at the Athens Museum. Erechtheion  with its large goddess statues is supposed to be the site of the olive tree that Athena gave to the people to win their love over Poseidon. From the top near the flag you also have a wonderful Aerial view of the city. You can see several more monuments and the large rocky area where the first Pope to tried to bring Christianity to the area and preached his sermons. Over all it is an amazing location with so much history and folklore. The guides promote a jewelry store that makes Athens pendants that can be engraved with your name in Greek. I went ahead and got the bracelet version but instead of my own name I had my grandmother???s name added. My grandparents trip to Greece, when I  was a child, has always stuck with me and it was nice to feel I walked a bit in their shoes. On the way to the old town area of Plaka we passed several more monuments and the bus dropped us off in front of a rather impressive gate. Plaka is basically a shopping opportunity but the area is cute and has a lot of variety. I  picked up some more souvenirs, had a bit of their pistachio Gelato and just took in the area.Meeting back up with our coach I was given my newly made silver bracelet and we were headed back to the ship. This took a bit as the large number of taxis seemed like they were out in full force. It is crazy to find out that they have almost 4 times the amount of taxis as NYC.    I spent the evening trying out more of the dining and entertainment options on the ship. My next port was Santorini and I had another long day of seeing as much of the island as possible planned. This day began similar to the other port days except this time we would be tendering in to the port from the ship. Organized ship tours still waited in their staging areas until called. Once you got to the tender area the ship was loaded and we were taken to port area where the buses waited. Here there were a few shops but we really only had time to board the coaches. The coaches then began the windy road to the top to begin our tour of Akrotiri, Oia, lunch and wine tasting, visiting the black sand beach and ending in Fira. We were the first to arrive at the dig site of Akrotiri.  This was another site lost for many years due to burial by a volcanic eruption.  The site is enclosed and can be done on one level or more in depth with some stairs. Much of what was found is at the Museum but the architecture is mostly excavated giving interesting glimpses into a people of long ago. You can see that people have built like us, used plumbing like us, lived in many ways similarly to us for much longer than we may expect. For those interested in history this will be an interesting hour or so. Next we were driven to a high point near the monastery for some photo ops. This drive is not for the squeamish as it is often a one lane road both ways with large coaches. You are up so high that the area can be coated in clouds.  It was mostly clear during our visit so we got a nice bird's eye view of much of the island. The monastery however looked a bit creepy shrouded in the clouds and mist. We did pass some beautiful options for those who would rather fly in and stay a while. Our drive across the island to Oia gave our guide time to discuss the wine and olive production that is prevalent on the island. She also pointed out each color of dirt and sand found on the island as we passed through the narrowest area of the island. Oia began as a guided tour and then we were given free time to explore a bit. 4 Cruise ships were in early in the morning and these made for a crowded walk through the narrow lanes. My goal will be to choose an option with the least ships in Port. Crowds aside there were many opportunities to take photos of the many blue and white churches and just the quintessential seaside village. Lots of shops line the streets offering food, drinks, and souvenirs. We headed next to the black sand beach which was a first for me. It was not quite the sand I am used to but I could see the appeal and lots of people seemed to be enjoying this Oceanside area. We had a lovely lunch at a restaurant that also grew their own wine. We returned to Fira and were given free time to shop before taking the cable cars back down to the tenders. Here was more beautiful architecture, dining, and shopping options. The line for the cable car was long but it beat the 600 steps to the bottom. At the base there were more shops and a chance to bid the island farewell before tendering to the ship. The night was again filled with more dining and entertainment options. I finally stayed up late enough to watch the lighted water show and the late night film. This became a habit as they both changed night to night. After a few sea days my next adventure was the all day transiting of the Suez Canal. I got up quite early but still missed the entry point at Port Said. I spent much of the morning walking from the port to the starboard sides taking pictures of the juxtaposition of the often very developed Egyptian cities with the wide  stretches of desert. We were part of a convoy transiting the canal.  We passed under the Friendship bridge funded by Japan and by a war memorial. It was neat to see the area where the new and old canals met. I was very surprised by the almost Caribbean appearance of the Bitter Lake areas. The Mosques and churches we passed were beautiful and even surprising as we saw  the two religions side by side. Exiting the canal at Suez  we passed by another beautiful mosque and lushly landscaped area. There was a variety of old and new the entire transit that kept my interest the whole day and my sunscreen did not keep up. That evening in all my red sunburned glory I had dinner at one of the options you had to pay extra for unless it was included with the special when you booked. I found each one to be quite delicious and the service to be extra attentive. Meat at the Crown Grill was amazing and I had one of the most inventive items I have eaten in my travels at  Harmony. I finished the night with a movie in the games lounge instead of on deck as it was so much cooler. More sea days allowed me to explore the ship . My back was mostly better and I finally spent my day out in the pool watching the early movie. This became my habit for the sea days to come. The movie got over just in time to go do the line dance classes and feeling better I was able to learn quite a few. Also across the day were ballroom dance classes and often in the evening I would watch the these couple exhibit their newly learned skills to the band at the Piazza as I sipped my wine or Bellini. Alfredo's Pizzeria  had wonderful pizzas and other options and since the manger was just lovely to me always seating me at a window seat I ate there often as the cruise progressed for lunch or dinner. I lost my usual $20 in the casino and considered a few of the paintings in the art lounge. My first time to high tea was not my last as the company was always as lovely as the desserts. I tried the wine tasting experience which I found informative and a broadening experience . I watched many others order many bottles of wine to have them the next night if not finished and I thought this was a great perk.  After the class I felt up to trying a bottle for myself.  I also attended my first destination lecture and it was so informative I wish I had attended them all. The Motown variety shown was excellent and the two Comedians were funny, One night we had a concert pianist that was in a league of his own. They showed his hands on the back monitor and it amazes me what some humans are capable of. Jordan and the lost city of Petra was the next port. At the port you can actually see Egypt, Israel, and Jordan. I followed what had become the normal port day experience and then we were whisked off by bus to Petra. Along the way we got to see the port city of Aquaba and the almost alien looking landscape of the arid mountains and few plains. The colors are amazing and I can see why parts are used in place of Mars in many films. We saw Bedouin camps and were told about how they lived. We happened to be in Jordan during Ramadan so we did experience a few difference that you may not. Our guide was not Muslim so he ate with us at lunch and drank water but many other guides did neither as their religion prohibited those things till sundown. Our walk to the beginning of the Siq was about a half hour and we had many photo ops in this time. I was excited to see the city so I wanted hurry this process but discovered later why it is important to take this time to take the picture on the way in. The Siq itself is at least an hour walk and has many beautiful rock features, relics, and history, that your guide will share. Petra itself is almost surreal in its colors as they change from the time you arrive to the time you depart. Many of the structures still allow you to go inside and see the beauty of the carved stone. Much of the site was compromised by the Romans so you will see Roman structures and Nabataean. In truth you could spend days exploring to really see this whole site but after walking to the Tomb of the Kings I was quite worn out and we were out of time. The walk back through the siq is uphill and takes quite a bit out of even the fittest folks, This is why I mentioned to take your time with pictures on the way in. Once we had returned we had a buffet lunch and some time to buy souvenirs. Then we backtracked through the alien landscape to the ship. After a shower and dinner I explored the ship some more and discovered the Karaoke rooms you can rent as a group. My son and his friends would have a blast. I also checked out the kids clubs and tell you there are tons of things for kids of all ages. The adult kids can gold or go to the shooting range. More sea days ended our journey as we sailed the Red Sea to the Arabian Sea to my final port of  Dubai. I settled into a routine and was glad for the time to relax. I was getting a bit homesick at this point though so the morning we arrived in Dubai I was excited to be that much closer to home. I collected my bags, exchanged my money and met my guide to spend 10 hours in Dubai before I flew out that night. This is another thing I would suggest my clients do a bit differently. A couple nights would have allowed me to explore the area much more in depth and even visit Abu Dhabi. My local guide, Ute, was chosen by me to get the female perspective of living in the area. A transplant from Germany 20 years ago she was able to give a lot of insight to the Emirati people and that women have a much different life than we think they do as Americans in this area . First we were off to the Textile, Spice, and Gold souks . Though touristy they were all interesting and great for souvenirs. I got to ride an abra across the creek. The city is full of beautiful Mosques and the call to prayer was nice to hear in person. My guide took me out to the end of the Palm islands to see Atlantis Dubai that is basically a replica of Atlantis in the Bahamas. The architecture was so varied everywhere we went. We took pictures from a local Beach of the Burj Al Arab and more from the Jumeriah hotels which offer a lot of options for tourists. Next we were off to the mall that contains the fountains, ice skating rink, aquarium, art and the entrance to the world tallest building the Burj Khalifa. Up to the 125th floor I quickly went . The sunset, views of the World Islands, and skyline view is amazing. After tons of pictures I made my way back down in time to watch the fountain show . The fountain was beautiful and the skyline fully lit was as well. I ended my night in Dubai with cocktails at the Sky View Bar in the Burj Al Arab. This is a cool experience and the camel colada was even quite tasty. The views were different  from those in the center of the city and it was nice to reflect over my and take it all in . Over the course of the day I learned a lot . I was impressed by people I met and felt safer than I expected. Dubai is truly worth a longer visit. If you read this far and are interested in a similar or different experience I would be happy to help you have an adventure that you will love to tell others about for the rest of your life.

When you are traveling outside of the United States chances are you will be spending money on things like souvenirs, food, transportation, and entertainment. Even if you are staying at an all inclusive resort or on a cruise, where most things are included, you are likely to need some cash. The question is will U.S. dollars be good or do you need to exchange for the local currency? My personal experience in the Caribbean and Mexico is that the U.S. dollar is accepted most everywhere. Keep in mind they may give you local currency as change so it always helps to check the exchange rate. Many places will have a posted exchange rate so it is always good to look for that or ask before completing a transaction. Large expenditures may not be legal in Mexico and may have to go on a credit card or be in local currency. On resort you can generally charge most things (tours, spa, gift shop) to your room if you gave them credit card information at check in. If you are going further from the United States and vising Europe or other Continents it is always good to take a little starter cash in the local currency. This can generally be done at a local bank. Not all banks do this. Most will charge a fee and will likely take up to 2 weeks to get the funds you are requesting. My local bank charged me $5 and will take 2 weeks to get me Euros, Jordanian Dinars, and Emirati Dirham for my up coming cruise. I could use ATM's in each area or exchange at the airports to get local currency but it is nice to have some to start out with and I avoid ATM fees that can really add up as well as international fees. I also have less concerns about having my card skimmed. The bulk of my costs will be prepaid or put on my ship account and settled with the card I gave them while setting up my account with the cruise line. The goal is to spend as little precious time during vacation exchanging cash or standing in line at ATM's. I would not advise you carry excessive amounts. You always want to use safe travel basics. What you do carry should be in a zippered or difficult to get to area on your person and should never be flashed in public. Always keep this and all valuables in the safe at your hotel or on your cruise. What do you do with any leftover local currency? Many keep it as souvenirs of their trip. In most places there are opportunities to donate the funds to help out local charities. You may choose to leave it as a tip for your maid or room steward. If you have a large sum you may return home with it and do a reverse exchange similar to how you got the currency in the first place. I hope this help make your trip more enjoyable. As always travel and explore but be safe and mindful.

0

/