Shopping Cart
Your Cart is Empty
There was an error with PayPal
Click here to try again
Thank you for your business!
You should be receiving an order confirmation from Paypal shortly.
Exit Shopping Cart
Island Girl Vacations and Travel
Memories to last a lifetime!
la Orana (Hello) I recently returned from a Fam trip to Tahiti. I got to explore 5 of these French Polynesian islands: Tahiti, Moorea, Raiatea, Ta haa, and Bora Bora. Before the trip we had to complete the Tahiti Tourism course which gave me a good base of information on Tahiti but nothing compares to expiring the islands for yourself.
Tahiti is the largest island in the chain and the one you will likely fly into. We spent some nights at the Tahiti Nui and found it close to the shopping market, the water ferry, the food trucks and more. This option is kind of basic but is good for that late night flight or if you want to get out and mingle. Tahiti had food trucks before it became a cool thing to visit. They offer plentiful and moderately priced meals each night. The InterContinental Resort Tahiti offers a more island feel; complete with Overwater Bungalow options. It has an infinity pool, a saltwater lagoon, and a great view of Moorea. We got to see their Polynesian show and found it beautiful. While on the island we did the Circle tour that allowed us to see many cultural and natural areas of Tahiti. You surfers can also find your paradise on the island or even enter the yearly competition. While on the island we spent the day meeting 30 suppliers for different services across the Tahitian islands.
We took the ferry over to Moorea. You can also fly if you prefer. We spent 1 night on the island but visited 3 resorts. We started with the Sofitel Moorea Ia Ora Beach Resort. She sits on a beautifully colored protected lagoon with an expansive white sand beach. Offering garden, beach, and Overwater Bungalows we can find a great option for you and your Instagram will get a workout too. Their chef prepared us a wonderful local lunch and I imagine a week of that cuisine would mean you better snorkel, paddle board, or canoe often. Our next resort was the InterContinental Resort and Spa Moorea located further from the ferry location. This resort offers onsite dolphins that were rescued and have always lived in captivity including one that was in the Navy. They also rescue and nurse back sea turtles. Offering one of the better pricing base rooms on the island this resort offers a great entry level option and will have included dinner in 2019 while they renovate parts of the resort. They of course offer garden bungalows with a private pool as well as Beach and Overwater Bungalows. Our final stop was the Manava Beach Resort & Spa Moorea located in the middle of the other two. The beach was less white but softer. The water looked less blue in color but when I snorkeled I found it to be quite clear with a great selection of coral and fish. Like most of the resorts they are working to grow more coral and preserve the environment. Our night here was in the Garden Bungalow that came with a private pool in a small garden area. They also offered an entry level suite plus beach and Overwater Bungalows. Close to this resort were banks and shopping options. In general on the island meals not included in your package are going to cost you similar to airport prices. I had a great tuna dish for dinner and in general found the seafood to be amazing.
Half way through the trip we flew to Raiatea to meet up with a Catamaran charter that only does private tours. They took us from Raiatea to Ta Haa to visit the pear farm and to snorkel a lovely area. We got to see quite a bit of both islands from the water.
Our last stop was the flight from Raiatea to Bora Bora for 3 nights. The airport is located on a Motu so once you land you either take your resort boat or the public boat to the inner Island. If you take the public boat you will be met by your transfer after collecting your luggage. Our first night was at the Maitai Polynesia Bora Bora. Our room was a lagoon view room that is up a bit of a steep grade. It was late at arrival so we had to wait till the morning to appreciate the lovely view and decide the walk was worth it. This resort also has garden view and some of the most reasonably priced beach and Overwater Bungalow. There is a couple of dining options but no pool. This resort is bisected by the main road so it may not be for everyone. Our second night was spent at the InterContinental Le Moana Bora Bora in an Overwater Bungalow. This resort is beautiful as any postcard. The snorkeling was great in water just over waist deep so great for beginners. The lagoon was calm and great for paddle boarding and canoeing. The resort also offers Beach bungalows and has some option to accommodate larger families. Our bungalow was beautiful and located close to the coral nursery. We were able to feed the fish by opening our coffee table and it was lighted at night to attract them. The views were just lovely from any window in the bungalow. Our last night was spent at the InterContinental Bora Bora Resort Thalasso Spa. Staying in another Overwater Bungalow allowed us to compare these sister resorts options. This Bungalow was larger with a slightly different opening to the coffee table. Do to an incident with the weather there is less coral located under the bungalows than at La Moana. I tried the 7 course dinner with wine pairing at the Coral restaurant and it was divine. The last day before flying home I also had a lovely massage in their spa . Imagine looking at the fishes through the glass floor or looking gazing at the many colors of blue in lagoon as while you enjoyed you massage.
We were lucky enough to be invited to the Moana Adventures 50th anniversary party at Bloody Mary's. A famous local haunt offering a wonderful Polynesian vibe with of course killer bloody Mary drinks. We also had the chance to do the Shark & Ray, Coral Garden Snorkel Safari. With Amazingly clear snorkeling followed by stingray and black tip shark interactions, ending with a deep water snorkel with even more sharks I got to check more items off the bucket list. We also had a sunset cruise with Lagoon Limosine and did a full 360 of Bora Bora and learned even more about the island as we got to see many more resorts.
 
Of course as all things do this trip came to an end and we flew back to Tahiti for the 8 hour flight back to LAX. We flew Air Tahiti Nui and Air Tahiti across the trip but there are several other option we can use to help get you to the island to experience them for yourself. My next trip I hope to take the hubs and so one of the cruises and see even more of the many islands and Motus of Tahiti. When you are ready please give me a call or a message and we can create your own French Polynesian vacation.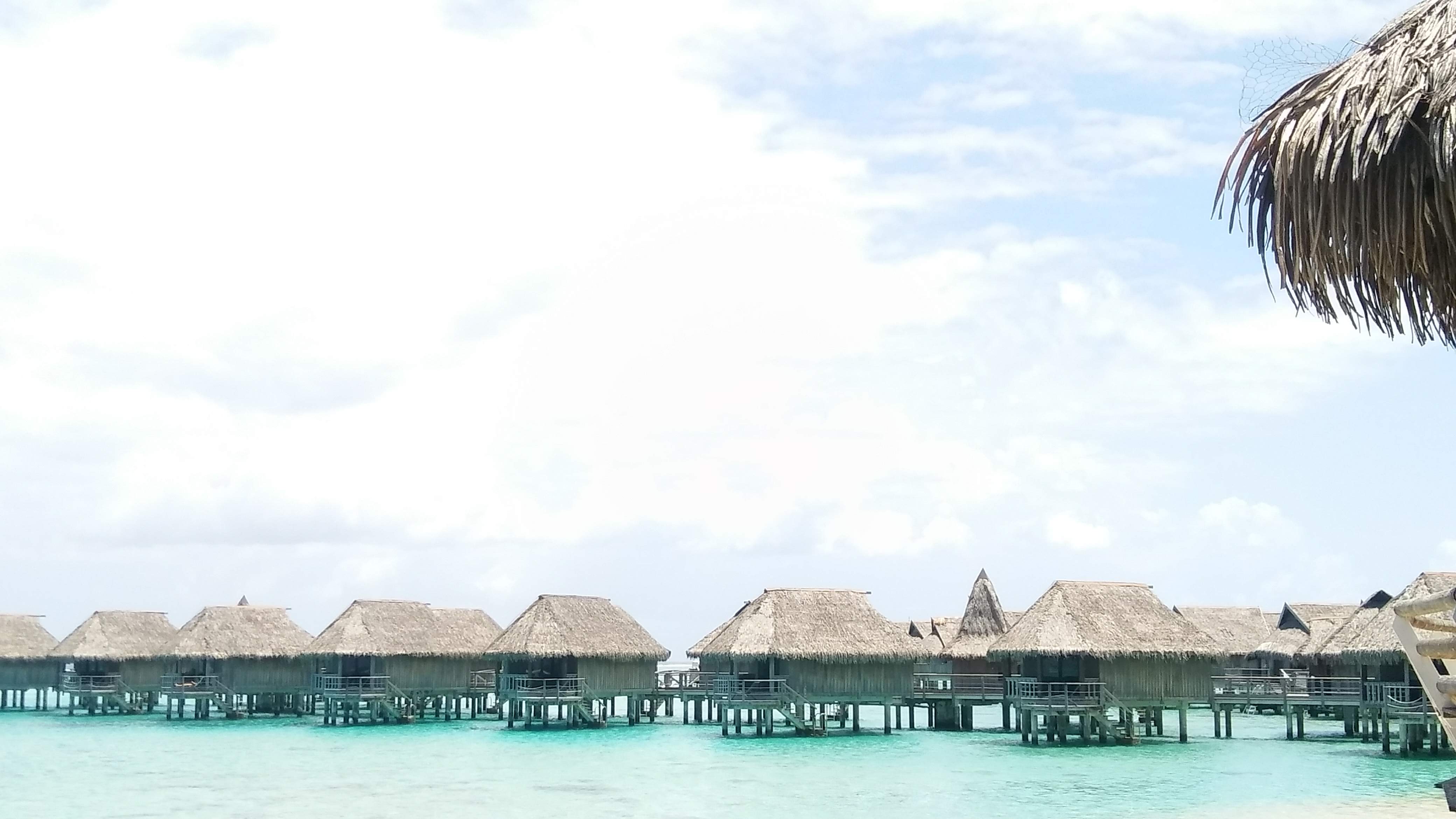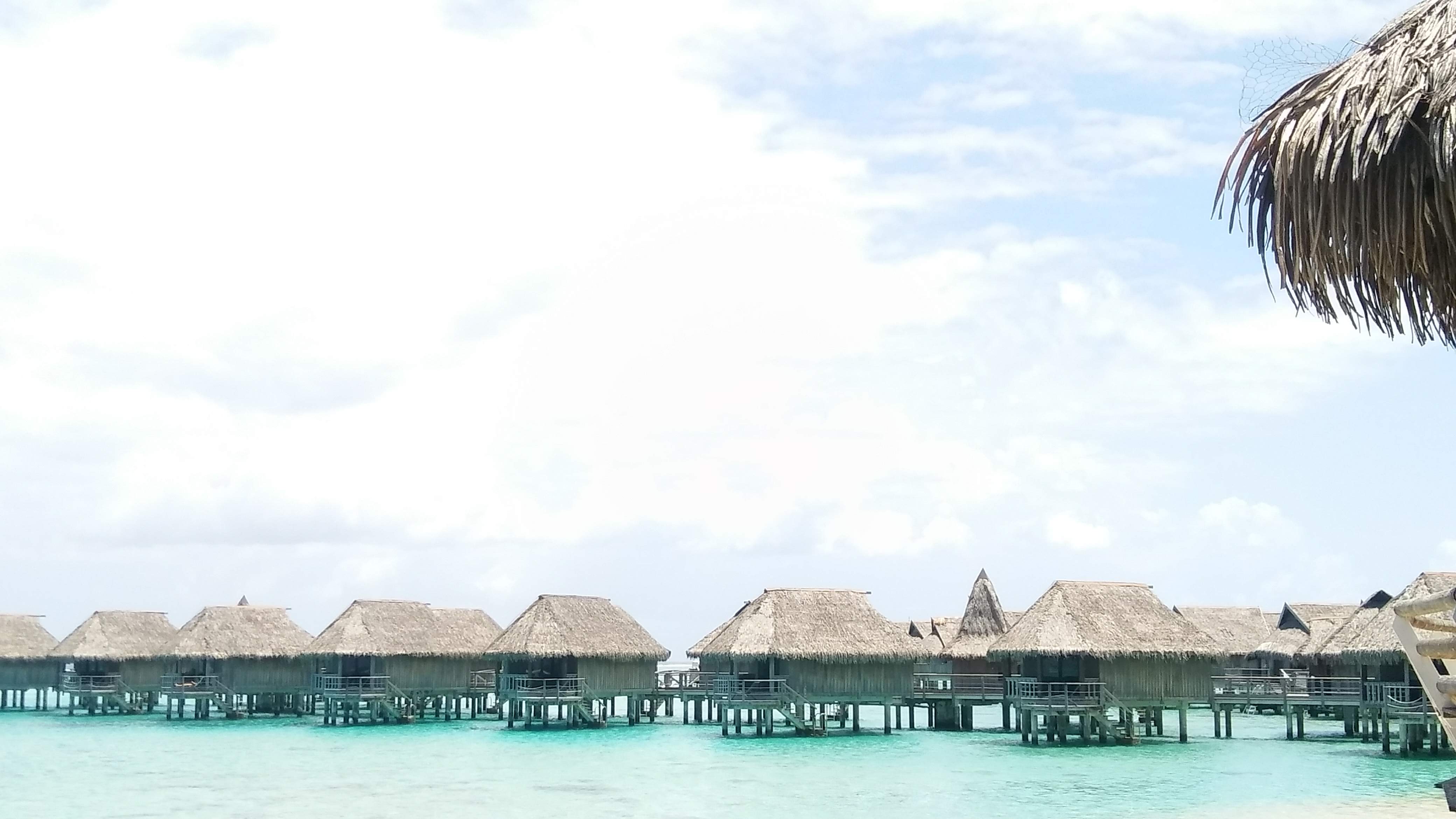 /