Shopping Cart
Your Cart is Empty
There was an error with PayPal
Click here to try again
Thank you for your business!
You should be receiving an order confirmation from Paypal shortly.
Exit Shopping Cart
Island Girl Vacations and Travel
Memories to last a lifetime!
| | |
| --- | --- |
| Posted on December 29, 2017 at 3:35 PM | |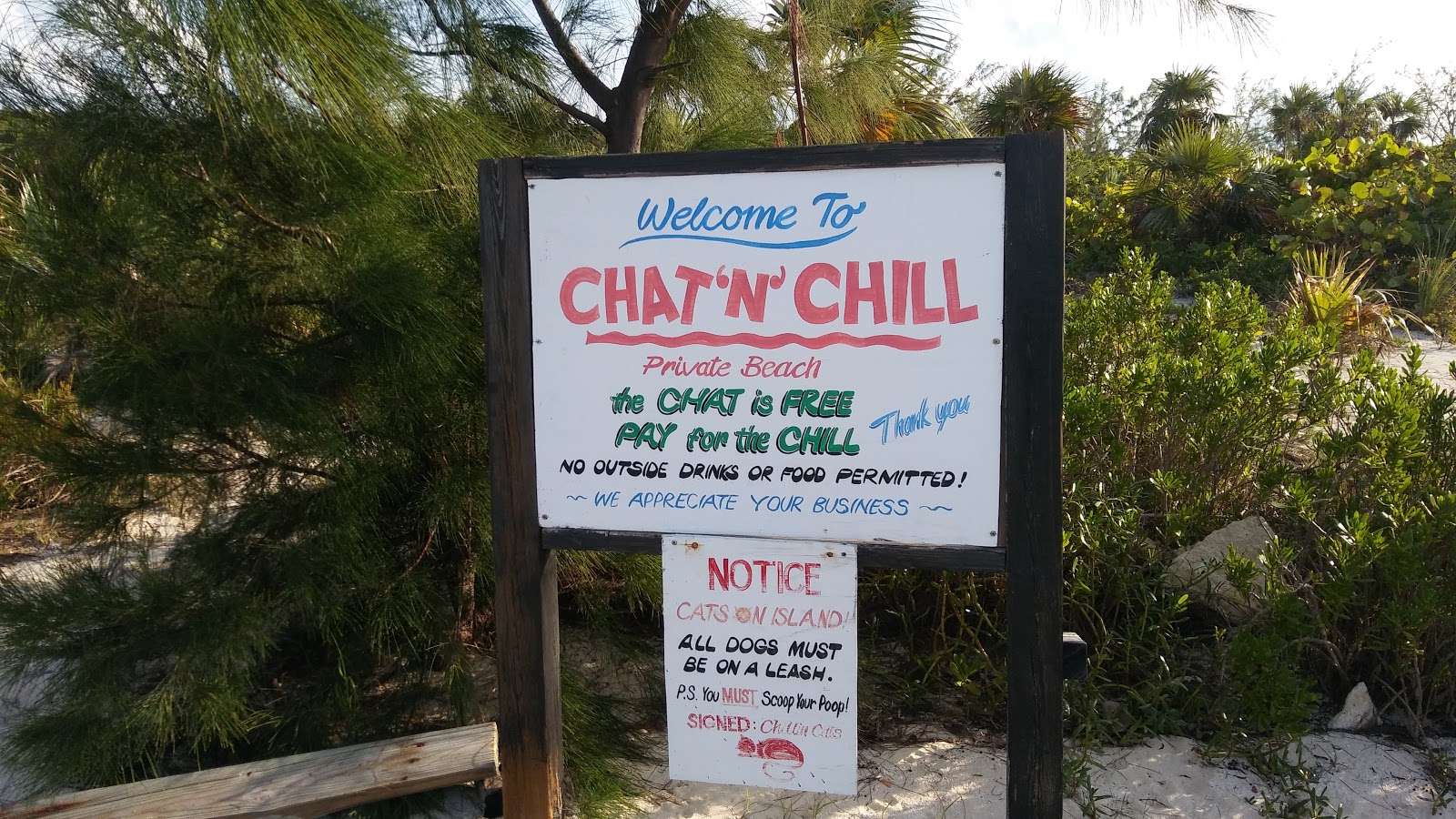 While I was in Exuma, Bahamas for the group trip I toured a villa type resort and explored areas of the island we had not been to before.
 
Grand Isle was located on the same stretch of beach as Sandals and was also nestled within the Greg Norman golf course. It has units from 1 to 3 bedrooms that can be rented for a more villa type vacation. If you are traveling with other family members they will make every attempt to place you close together. It is large enough to offer several view options. There is currently a pool with bluff views toward the ocean and beach. There is a gym and some dining option currently located near the pool area. Coming soon is a pool on the beach level and a more intimate dining option that will extend their current options. These are due to be completed within the year. Each unit is decorated differently with an amazing amount of detail for rental property. They all come well-appointed including a washer and dryer. You can buy your own groceries on the way there or have the kitchen stocked before arrival. For a small fee you get a golf cart to transport you around the resort. I think this is a good home base for those who like to do things on their own. It is a 20 minute plus drive to the hub of activity so you really need to be there for relaxation and tours.
 
On our previous trip we did the 4 C's full day tour. This allowed us to see giant star fish in crystal clear water. You would have sworn they were just a few feet down but my husband assures me that he barely made in one breath to pluck one up for us all to see closer. We swam with the piggy's next. Yes, I said piggy's. The stories vary a bit on how they got there but as soon as they hear the boats they know it is dinner time and out to the boats they swim. These pigs can be large to little piglets and it is actually a cool experience even for those who doubted it the most. We past many Cays with homes of the rich and famous perched upon them. About halfway through the tour we stopped at the Yacht club and had lunch and drinks. Though there were some yachts the place is more rustic than the name leads you to believe. Next we were off to swim with the sharks at Compass Cay. These are actually nurse sharks so no need to worry about becoming their lunch. They are however pretty good sized and with snorkel gear and underwater cameras it was a cool experience. Next we were off to a sandbar in the middle of the Caribbean Sea at low tide. I tried and tried to get a picture that did all the colors of blue justice and I think I failed. It was just so beautiful. our next stop was the Thunderball Grotto so named because it was in a James Bond movie. You have to go underwater to enter the grotto but once in there is a large space. Many picture opportunities are available and there were a good amount of fish. Our last stop was at Iguana Island where we played with or ran away from the large population of Iguanas. Overall this was a long tour but one of our favorites so far.
 
We also did the Eco Tour last time. This tour departs from Georgetown. We started the tour by stopping in a cove that had several sea turtles. They came up to the boat and we fed and watched them for a bit. This tour also took us to a sandbar but it was not at low of a tide so we felt a bit more like we were just in shallow water. It was pretty and we were kind of hoping to see a shark but were not that lucky. We were soon taken to a different area to snorkel and one of the crew got in the water to direct us to some cool finds. Next we were off to the Chat and Chill which is a nice little hangout on Stocking Island. One of the coolest things here was the stingrays that hangout at the shore. There was also a bar and grill that offered you a chance to leave a shirt, hat or your signature somewhere in the bar.
 
This time we rented a car and explored the island on our own. Coco Plum beach is amazing at low tide as you can walk out a long distance. in the other direction from our resort we went all the way across the bridge to Little Exuma to the Tropic of Cancer beach. This was beautiful and almost deserted. After a while of swimming and taking the typical I was here pics we were off to Santana's bar and grill. They fry just about anything you want. Nothing better than some deep fried lobster while staring out at the beautiful blues of the ocean drinking maybe a beer or two. The Pirates of the Caribbean actors were said to of spent many an hour here while filming. Our most exciting find though was the lemon sharks that hang out off the beach. They are very timid but cool to watch. There is also a ship wreck just of shore. Returning to Georgetown we caught the ferry to Chat & Chill. Here we introduced our friends to a lovely song bird we met last trip. we also got to introduce them to the stingrays they rubbed up against your legs like a cat may do. Down the beach you could purchase squid to feed them and they would suction it out of your hand. This pretty much filled our whole day until it was time to return and get ready for dinner.
 
Our final exploration occurred after checking in for our flight. The waiting area is quite small offering limited food, drink and shopping so we opted to go across the street to the bar and grill there. We had a few drinks, some sandwiches, and left our signed currency with the others hanging around the bar. There is a bit of a chance to souvenir shop as well. We left in time to clear security and wait a bit for our plane.
 
It is my goal to explore and experience the places I go to better guide and match the vacation to my clients needs. Please use the form to contact me to let me know what kind of vacation I can help you with .
 
 
Categories: Travel Safety, Caribbean, Why use a Travel Agent/Advisor
/