Shopping Cart
Your Cart is Empty
There was an error with PayPal
Click here to try again
Thank you for your business!
You should be receiving an order confirmation from Paypal shortly.
Exit Shopping Cart
Island Girl Vacations and Travel
Memories to last a lifetime!
| | |
| --- | --- |
| Posted on December 13, 2018 at 3:45 PM | |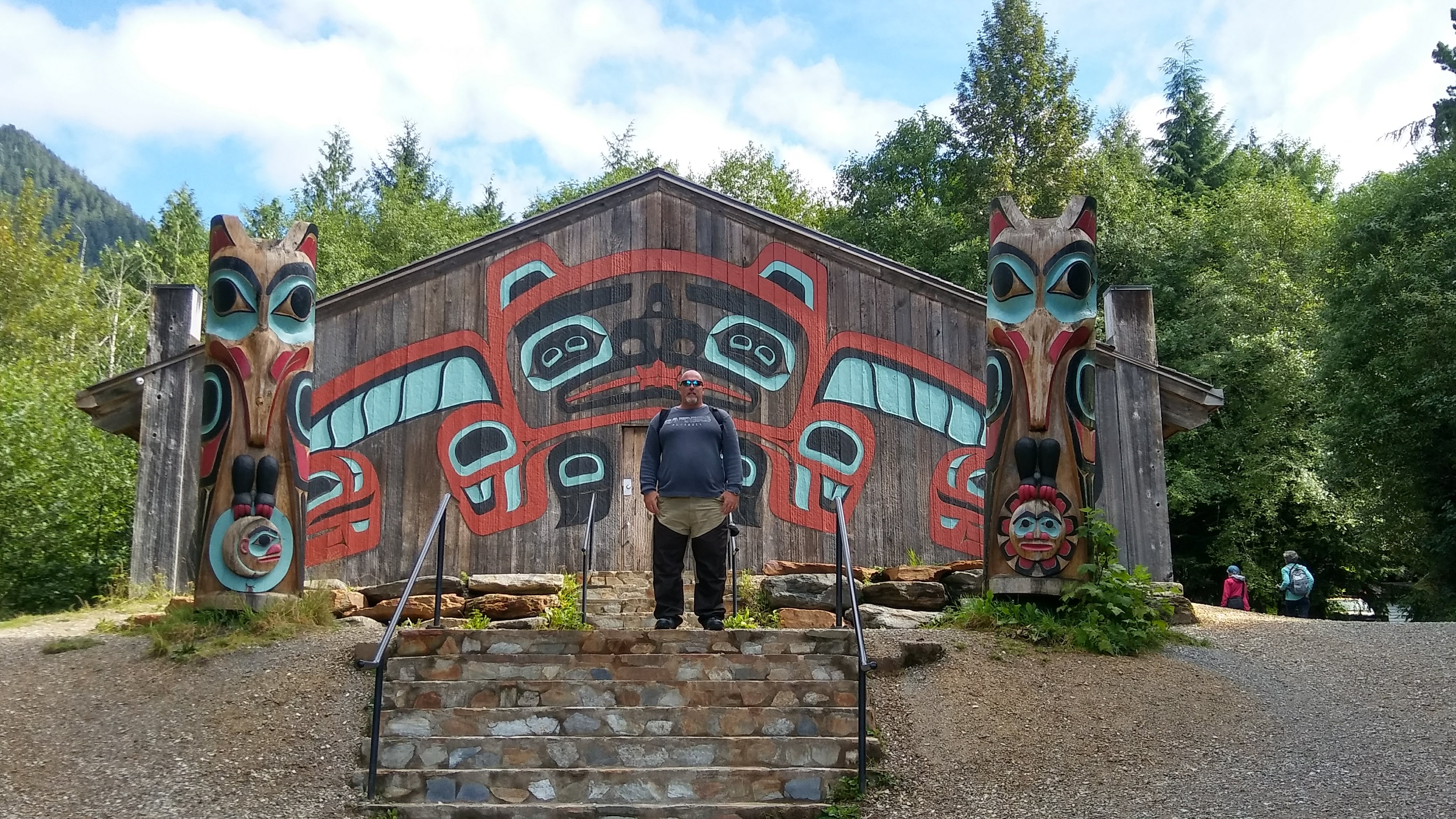 We set out on the Celebrity Solstice for our roundtrip cruise from Seattle the end of August. Our cruise would take us to Ketchikan, Tracy Arm Fjord, Juneau, Skagway, Victoria and back to Seattle. I wasn't there all for fun as my sea days were taken up with the Celebrity Seminar at Sea.
 
Seattle was sunny as we boarded the cruise line transfer from the airport to the ship. I was impressed with the organization of this process from baggage claim to arrival at the port. The check in process was a lengthier then I expected but soon we were boarding the ship headed for the buffet. Once we filled up and had our first drinks from our included drink package we were off to unpack and begin our exploration of the ship. The ship always feels so large the first few days. Once the cabins were released we unpacked in our Balcony cabin. We had our first specialty dining reservation at Murano that evening. Murano had superb service and the food was great. As good as ours was we had food envy as the table next to us had both dishes finished at the table and it was quite the presentation. The sommelier was very helpful in helping me find the perfect wine with dinner. The sampler desert was perfect for two. We finished the night with more exploration and the Comedy Show.
 
Our first sea day meant training and exploration. As we did most mornings for the rest of the cruise we began at the buffet with fresh made egg options. I then headed off to learn more about all things Celebrity and the husband headed off to watch for whales. We met back up for lunch and he told me of the sets of whales he had seen but failed to photograph. I headed back to class and he was headed to enjoy the pools and hot tubs. I managed to get a little pool time in after class and was surprised how comfortable it was considering our location. Dinner was our first night with set seating with my fellow agents in the main dining room. Having a consistent set of waiters and a sommelier made for a great experience. After dinner we discovered the ice covered Martini Bar. We enjoyed the Celebrity production of Amade. The dance/ song troupe on board are very talented and this show was a funky mix of Renaissance style costumes with a variety of music.
 
Our second morning brought us to Ketchikan. We lucked out again with sunny skies in a place that measures their rain by feet. Lumberjacks and totem poles and of course shopping took up most of our day in port. We fell into routine switching it up with the Absolute Journey tribute band. If you are a fan you would have had your lighter app on.
 
Morning three was an extra early start so we could see our entrance into Tracy Arm Fjord from the comfort of the Sky observation lounge. About 7:30 we made it to Dawes Glacier. We watched from our balcony as the ship made a 360 turn so everyone got a great view. Midday we ported in Juneau. For us this meant a trip to the Mendenhall Glacier, Nugget Falls , and Whale watching. The rain had finally found us so we layered on clothes and headed out. Nugget Falls were fantastic and we saw so many humpback whales and sea lions. We ended our day in Juneau at the Red Dog Saloon. It has a great story I would love to tell you some time. Back on the ship we had a late dinner a few drinks and called it a night after being part of the show at the silent disco.
 
Morning four found us in Skagway with more rain. We rode to the Yukon sign and then experienced the Yukon Suspension Bridge and the Whitepass Railway journey. My husband was a bit concerned about them but handled both like a champ. Both offered picturesque views from high up. Again so many stories to tell you before you head out on your journey. If you are a history buff this one is for you. We did not have much time to explore the town though before we were back on the ship and out for dinner in the main dining room and a night full of drinks and entertainment with a singer that entertained us with the music that first made radio popular and a few newer tunes.
 
Day 5 was another sea day and more classes for me. We were passing through the area know for whale sightings and we heard lots of reports. I believe my husband took full advantage of the relaxing part of vacation. I caught up a bit later with a visit to the Canyon Ranch Spa for a massage. Dinner was over the top at Toscana capped off with a dolphin leaping out in front of the sunset. Rock City musical was another great show and the guys at the Martini Bar put on quite a show.
 
Our last port day was Victoria B.C. Being a late port I had my 5 Star at Sea graduation and a late lunch. We chose to visit Butchart Gardens and we both loved it and would return. Seeing it at night magical. Our return back to the ship left a little time for shopping before heading back for a very late dinner and a night cap.
 
We finished the cruise with a tour of Seattle that dropped off at the airport. What a great way to finish up a cruise.
 
Categories: Travel Safety, Why use a Travel Agent/Advisor, Cruises
/