Shopping Cart
Your Cart is Empty
There was an error with PayPal
Click here to try again
Thank you for your business!
You should be receiving an order confirmation from Paypal shortly.
Exit Shopping Cart
Island Girl Vacations and Travel
Memories to last a lifetime!
| | |
| --- | --- |
| Posted on December 17, 2016 at 2:20 AM | |
I hope you are poised to have a wonderful Christmas and a very Happy New Year. Thank you all so much for making this the best year yet for Island Girl Vacations and Travel. Trying to fit your vacation to you is truly a joy for me and I hope we all have many more vacations in our future,
This year I was fortunate to visit four different Caribbean destinations. Punta Cana, Jamaica (Negril area), Antigua, and Barbados. I am closing in on 300 resorts visited . I hope this make me a valuable tool for your future planning needs. I stepped out of my comfort zone attended my first national conference for my parent company of Travel Quest/Travel Leaders all by myself. Mid January i will be on my own again for the Sandals Home Based Agent conference in Nassau Bahamas. I continued to train on different specialties. I was very excited to add Alaskan specialist this year. Not the Caribbean I know but an exciting option non the less.
My Punta Cana trip resulted in my touring around 20 resorts while we stayed at the adults only Breathless Punta Cana. I was so impressed with how deep every beach at the resorts I visited was. There are resorts of all types for every traveler. The people were very friendly. As we often do we went off resort and had a wonderful meal at a beachside restaurant. I was so glad to return and have real life input for several clients that have since booked to the Island. I have my first large destination wedding taking place at Barcelo Bavaro Palace November 2017.
We returned to Jamaica in May and stayed in an area we had visited but not called home. Negril is known for its 7 mile beach which we explored on our own and through site visits to even more resorts. Home base for us was Couples Swept Away which is on a great stretch of that beach. It was nice to see the changes at Sandals Negril and Beaches Negril. What was really an eye opener for us was the cliff-side. We have been to Rick's Cafe several times but this time we opted for the less touristy Push Cart. The food was good and the atmosphere more laid back. We watched many of our new friends on the included catamaran tour that docked below the restaurant to play in the slides and explore the caves below. Touring cliff-side resorts was a special treat and would be a great place for those who love to snorkel or just want a different type of Caribbean vacation. The hubs did the One Love Pub crawl and got to experience 8 different stops. Both the cliff side and the seven mile beach offer great sunset opportunities. Even though this was our 12 stay in Jamaica there are still so many more things to do and see there so I can not wait to see what the next time will bring.
We took our group trip to Sandals Antigua in late November. It is really a different dynamic when you travel in a group. Built in entertainment from your friends and family or the ability to do things on your own is a great experience. Some of us held down the pool volleyball court while others lounged in Cabanas. We introduced two in our group to swimming with the stingrays. One stated it was the most surreal but awesome thing he has done. We finished up that tour with a visit to Devil's Bridge, a wave crashing historical site on the island. Four of us did the 360 island catamaran tour that took us all around this small island. Two others in our group did the D party boat and had a blast. The resort was beautiful and fun late into the night with a DJ or Karaoke in the Pub each night. I was supposed to do site visits of other resorts but Prince Harry's visit cut that short. Some of our fellow guests said they saw him walking the resort while he was staying there. I would say our group had a great time. You know it has been amazing when the tears fall at departure.
Our final trip for 2016 was to Sandals Barbados. This we did as a couple by taking the smaller Liat airline from Antigua to Barbados. It is more difficult from our airports here in the Midwest to get to Barbados so this was a great way for me to experience another island and pass that experience onto you. Our first night we went to Oistin's Fish Fry by cab from the resort. This fishing village is alive with vendors, music, people, and the delicious smells of their fresh catches that they are cooking up for the throngs of people who come every Friday. The people were very welcoming and though they would prefer you buy from them were not pushy. Over the course of the night my husband overpaid several times trying to get used to the exchange rate and was alway refunded the extra he paid. You can take a stroll from the resort to St. Lawrence Gap and experience even more Bajan culture. The rest of our relatively short stay was spent playing pool volleyball and exploring the beach and resort. We were very lucky to have a Butler room this stay which was a first for us. All the special touches and extra attention can be a great addition for those going on a special occasion or those who just really want pampered. I have to say that this resort had some of the best food we have had on vacation. The resort is undergoing construction and by this time next year will more than double its current size.
Sadly we had to return home and try to catch up on things and prepare to spend Christmas with family and friends. Please visit my Facebook page or website to see pictures of this and previous years travels. I hope they inspire you to go and experience something for yourself. From my family to yours Merry Christmas and Happy New year.
Nicole Krom
Island Girl Vacations and Travel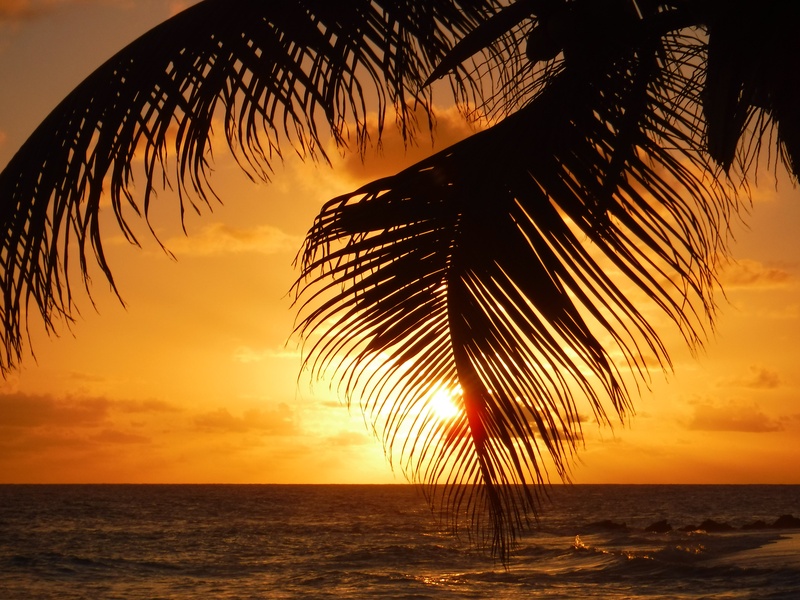 Categories: Caribbean, Why use a Travel Agent/Advisor

0

/